Opinion / Columnist
'Locks and Knives in Yeoville,' dissecting how Zim woman's thighs became a trap
01 Mar 2015 at 16:22hrs |
Views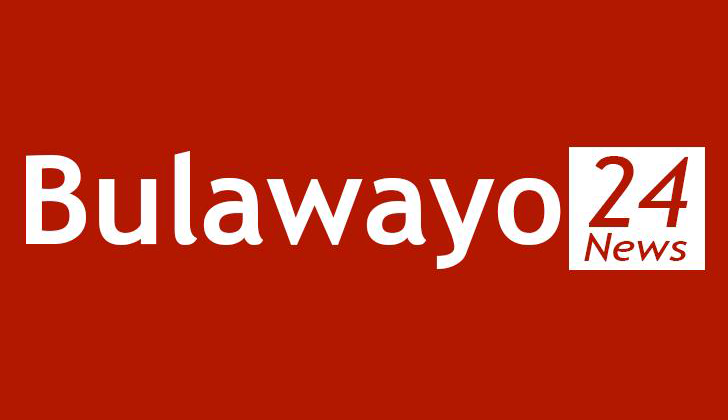 For the first time in the seven years that I have worked here, I am the most important person. What with all these antics Zimbabweans have been performing; antics that have sent local sangomas demanding answers from their own shrines. People now look at me with a mixture of awe and mistrust. Men are my friends and they want to sneak into my space and talk business. Women are scared and want to know why suddenly all men want to do business with me.
Well, I am now a self confessed sangoma who doesn't even believe in the work of sangomas. But if it will raise my profile in this hostile country, why not just play on. I talk endlessly to a stunned and captive audience about locks, jack-knives, needles, razor blades, ants, stones, roots - linking these meticulously to stopping infidelity in its tracks!
'And this Yeoville trapper, do you know him.'
'He is my friend and neighbour back home. I have his numbers here, and his picture. He is the malayitsha who takes my parcels home to my children.'
And they clear their throats uneasily, their eyes wider.
'So, did he teach you this, this, thing?'
'No, every man is taught at their initiation. But this has been a closely guarded secret. The girls should not know.'
'So, is she the only adulterous woman in your country?'
'No, most men unlock their keys soon after marriage. At times, what you don't know won't hurt or harm you.'
'What happened to your own key?'
At lunch, someone else wants to know; 'Man, this adulterous couple from Yeoville, do you know what happened? Are you able to do that too?'
'Do what? Get stuck too?'
'You guys from Zimbabwe are dangerous!' another comments as he passes by.
They forget that even in their own country where sangomas are still adored so much, not everyone is a sangoma.
'And if you hand me an office lock or kitchen knife I would not accept it,' the tea lady declares.
'But you are not my wife. Why would I lock you?'
We all have our different calling, don't we? But well, kumnandi ukugqoka ijazi lokubolekwa.
One recounts the number of heinous crimes Zimbabweans are known to love to commit. He speaks about this guy who killed the apartheid god-father, Terblanche. I tell him that such an act would have earned this man a place at the heroes' acre.
'Killing a white man at home is an achievement rewarded with a farm.'
'Why is that?'
'Because the president says so.'
'Are you saying whatever he says, regardless of the law, goes?'
'What law? He is the law. If he says die, you do so quickly, voluntarily and happily.'
My visitor admires the president. 'How I wish this country was ruled by a man like your president?'
'What? Uyahlanya wena.'
'Yes man; look at all these aimless skirmishes in the locations. People here want to get rich bengenzanga lutho. They expect jobs to look for them instead of them looking for the jobs. But your president taught you to work hard and appreciate the little handouts that he gives you in return. He taught you it is not cool to complain about anything. He taught you that no one has a right to kill another person, except the government itself. In this country every minute someone is gunned down, knifed, speared, shoveled, stabbed, stoned or hammered to death - at times by known killers. If they have money they never go to court; if they do go to court, they are given a cushy life in prison. I have seen pictures of some of your imprisoned country men; that is what should be introduced here as well. So, kuyafana nje mfethu - they don't miss anything, these bandits. Some will even do crime because they are lazy to work and government will look after them. Others, because they think they will be safer inside than outside. If Senzo Meyiwa had been your country man, the killers would have been long hanged!' Abruptly, he changes subject; 'But man, do you have that thing we spoke about; the 'welding machine'? I need some for my girl friend. Umama wase khaya u-grand. But umakhwapheni?
'But why would you want to trap umakhwapheni since you are not married to her in anyway?'
'She goes to this church and the pastor is a known promiscuous wolf who, rumour has it, has slept with almost all the women who go to his church. So, I want to reveal him and show his sheep that he nothing but a worrying philanderer.'
And this woman here does not want her husband to talk to me. 'If he comes to your desk I will report you to the authorities.'
And the husband also wants to know why the wife keeps coming to me and pointing fingers. And there is one who had promised that should I divorce my first lady, she herself is readily available. She has changed her mind.
'You people from across the river are dangerous; liyathakatha tyoo!'
Meanwhile, there is a scientific explanation to the mishap that befell the Yeoville pair. But I need not explain this to my work mates lest my posturing and profile come to nought!
'If bekukini, what was going to happen to the adulterous pair?'
'Nothing. They would definitely die, unless the cuckold was compensated.'
Some lady, who is usually so sullen, sends me an e-mail; 'Mal'phosa, are you able to trap men too?' I reply quickly. 'Sorry ma'am; I don't do men.' Almost instantly, 'Sorry, I didn't mean that. I meant, do you have anything I can use to trap my man?'
'How much are you prepared to pay?'
'Anything?'
'Anything, ma'am?'
This is how desperate we have become in trying to keep our partners who are constantly looking for greener pastures; the same partners we also want to leave for greener pastures. But at the same time, kuthiwa lobo buhlung'obenza kimi? Yes that.
And the grape-vine has it that the pair had died from exhaustion. I 'phoned a friend who lives close to the flat where the man was 'held' captive by the Zimbabwean woman. She said the pair was back home. If I came to Yeoville, she would help me meet the woman. But I will not tell my work-mates this - for they know that both these philanderers died just before they got to hospital.
'So, the man was never compensated?'
'Of course; he kept raising the amount until the couple died from the effect of the muthi (not from exhaustion).'And to strengthen my case, I show them this bill-board; 'Umfazi uyajola? Ufuna ulunyoka? SMS 82971 now!' And then by word of mouth, 'What are you waiting for?' in a vampirish voice!
And Madlela thinks may be people are making up the story about the Yeoville incident. He says Zimbabweans are very good at making up stories. My friend says yes, it happened and yes the pair was taken to hospital but no one was allowed close to the basement where the pair was kept all day. All these pictures and videos are pure lies - all of them! All the same, SMS now! What are you waiting for?
Ngiyabonga mina!!!
Source - Clerk Ndlovu
All articles and letters published on Bulawayo24 have been independently written by members of Bulawayo24's community. The views of users published on Bulawayo24 are therefore their own and do not necessarily represent the views of Bulawayo24. Bulawayo24 editors also reserve the right to edit or delete any and all comments received.