Opinion / Columnist
And then Tsvangirai smiled again
16 Mar 2015 at 09:46hrs |
Views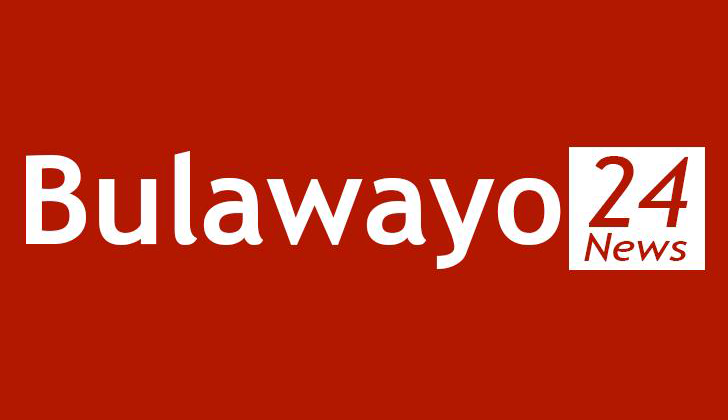 We all know MDC-T is broke. We all know that the British and the Americans are fed up with hand-holding dear Morgan. We know that regime change has changed to regime destruction. We know that MDC-T is like a morgue. And then Morgan smiled again?
Developments over the past few weeks have made me a worried Bishop. Really worried.
The other day I actually woke up sweating. Something is cooking somewhere and whatever is cooking is smelling so strong that it may choke this beloved country.
A storm is gathering and this is not your storm in a teacup.
Maybe I am just being alarmist.
It's possible that I could be seeing shadows. If I am, please forgive me, I am but a mere man of the cloth. And this sermon has to go ahead.
Proverbs 22:3 continues to ring in my mind: "The prudent sees danger and hides himself, but the simple go on and suffer for it."
Is the Zanu-PF Government going to be prudent or we are all going to suffer for it?
Let me not plunge straight into this sermon. Allow me to divert a little. Just a bit of housekeeping that has become necessary.
This poor Bishop is known for saying things as they are. Pardon him for doing so again here.
Vice-President Emmerson Mnangagwa has quite a sense of humour, and whenever he is addressing the public, this Bishop listens attentively to catch all his jokes.
You see, VP Mnangagwa is often characterised by some in the media as tough, and his nickname "Gwena" goes a long way to support this.
But he has always had a light turn of phrase that lightens the occasion.
I personally enjoyed his slogan during the December 2014 Congress where he would prolong his slogan "pasi nemhanduuuuuuu!" - drawing applause, cheers and laughter in equal measure.
Naturally, some people's senses of humour are not as well developed and they tend to misinterpret some of his lighter moments - often with serious malice. Take, for example, his remarks in Zibagwe-Chirumanzu about a week ago at a public event where President Mugabe was the guest of honour.
Said VP Mnangagwa: "The person I want you to meet is our commissar. Do you know Chiwenga? He is the one who brought all the helicopters which you saw here today. Stand up Chiwenga so that people can see you."
We all know that General Constantine Chiwenga is not a political commissar. He is an officer and a gentleman.
So obviously VP Mnangagwa was jesting, and everyone in attendance with half a brain picked that up.
And when VP Mnangagwa prodded him further and asked him to do a Zanu-PF slogan, Gen Chiwenga good-naturedly - and very professionally - saluted like the military man he is.
VP Mnangagwa then remarked: "He can't openly chant our slogan because he is putting on army uniform, but he is our commissar."
Again, everyone with some grey matter between the ears picked the joke. But it flew over the heads of private media hacks.
"Chiwenga our political commissar - Mnangagwa" screamed one of the stalwarts of the lunatic fringe.
That said, perhaps VP Mnangagwa should humour those with underdeveloped senses of humour and desist from jokes that can be turned into blunt instruments of private media lunatic fringe propaganda.
Keep the jokes rolling, VP, but remember that you are also VP of some very unclever and unimaginative citizens.
Right, that's housekeeping out of the way and we can get to our sermon!
I will repeat - something is cooking somewhere. Zanu-PF beware!
We all know MDC-T is broke. We all know that the British and the Americans are fed up with hand-holding dear Morgan. We know that regime change has changed to regime destruction. We know that MDC-T is like a morgue.
But then this broke MDC-T which in December last year was failing to raise money to buy Morgan fuel is now holding road shows across the country.
Suddenly, the unwanted Morgan is holding rallies and splashing around a bit of cash.
As he goes around the country, Morgan has a convoy of cars. Even the prodigal Chamisa has been roped in while wifey Elizabeth seems to have suddenly forgotten hubby's conjugal shortcomings.
Where is Morgan getting this new lease of life?
Yes, Morgan may be very close to Didymus Mutasa, but surely he can't be getting diesel from Rotina's Chinhoyi rock!
What's going on here?
In the meantime, the struggling and failed journalist Itai Dzamara has disappeared just as he was starting to worm his way into the already rotten core of MDC-T politics.
Now Dzamara is being spoken of as if he is someone of substance, becoming a rallying point of sorts for the opposition.
If anyone kidnapped this moron, I offer them a way out: dump him at my church and I will do what prayers I can to exorcise whatever demon it is that drives him to sit in Africa Unity Square while calling for the resignation of President that more than two million people elected into office less than two years ago.
Free Dzamara so that we can free him!
Already some overzealous opposition supporters have taken to the streets in support of this nobody.
Of course, mighty America - ever scared of the "continuing threat Zimbabwe poses to US foreign policy" - and the European Union have joined in.
Methinks there is a script somewhere.
But wait a minute! I hear a voice saying MDC-T kidnapped Dzamara. Another says he has stage-managed this whole circus.
The poor Bishop doesn't believe much in coincidences, and suspects something macabre and sinister is afoot.
Government has to put an ear on the ground. Why is Morgan smiling again?
Bishop out!
Source - sundaymail
All articles and letters published on Bulawayo24 have been independently written by members of Bulawayo24's community. The views of users published on Bulawayo24 are therefore their own and do not necessarily represent the views of Bulawayo24. Bulawayo24 editors also reserve the right to edit or delete any and all comments received.