Opinion / Columnist
Youths join Zapu as it gives them a fair and better deal
30 Mar 2015 at 10:13hrs |
Views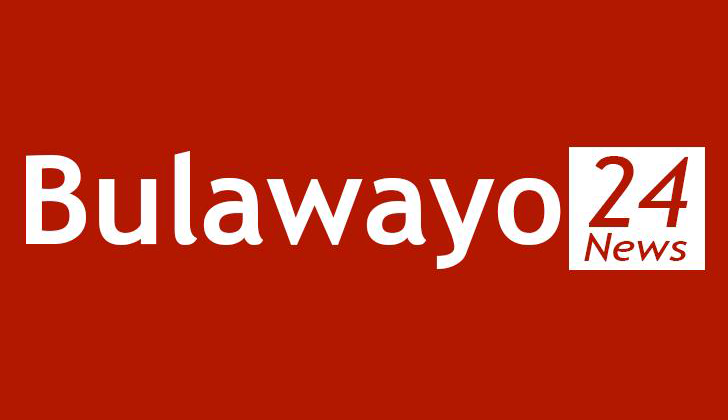 The move by MDC Youths to join Zapu was highly welcome and indicative of the fact that young people have finally realized that their future aspirations and social mobility can only be secured by Zapu's humanistic and democratic approach propelled and powered by the governance process of the devolution of power to the people. The Youths under the remit of Zapu leadership underpins the generation of young people poised to lift Zimbabwe out of the political quagmire.
In the last three decades the Zanu-PF government has become a source of problems for the Youth in Zimbabwe by destroying Youth aspirations, future and opportunities for social development. The Zimbabwe Youth under Zanu-PF government have become victims of deceitful politicians. These adult exploiters lure, train and force the Youths to become criminals by committing politically motivated murders, rape, looting and kidnappings. The Youths are used in violent farm invasions, aggressive take overs of private business and property, election violent campaigns, victimization of the opposition and involved in political driven militias. In return the Youths are given food, drugs and alcohol; brain washed to believe that by associating with the powerful elite they too are powerful. In this case the Youths in Zimbabwe are the afflicted, marginalized, ostracized, used and disadvantaged by politicians by taking advantage of Youths' economic and social vulnerability.
The trail of abuse of Youths in Zimbabwe instigated by Zanu-PF for Youth to perpetrate acts of violence towards fellow citizens is an example of a lost culture and a lack of moral limits. Such a culture is marked by the death of dialogue as well as exclusion of the Youths in economic development, their non-positive participation in the affairs of the country; and the existence of Youth subordination. Youth abuse by Zanu-PF politicians by setting these young people to get involved in violence is a requisite for lasting traumas and a development of a breed of failed future leaders. Their transition to adulthood has been severely compromised with consequences to the society's next generation underpinned by a culture of violence because early experience in life naturally shapes the kind and nature of life people lead in the adulthood.
Youth unemployment, intergenerational power imbalances and the potential social conflict between elders and Youths obstructs the Youth from education for social justice and mobility; and the freedom and rights for them to be heard. It is high time for young people of Zimbabwe to demand the best for their country by thinking of themselves and for themselves. They need to think beyond the present and be able to envision a country where the next generation can do better than the last with a strong social and economic foundation and higher standards of living for its citizens.
Zapu intends to replace the system of Youth poverty, violence and injustice with a new Youth contract that is safe and free from abuse. Zapu rejects violence as a way of settling disputes. It is morally wrong, and ultimately self-defeating. Zapu is working to create a social environment where all Zimbabwean Youths live in a safer, democratic, cleaner, and healthier environment.
Zapu considers political participation of the Youths instrumental in overcoming increasing generational tensions and contradictions. Zapu plans to reduce political marginalisation of the Youth whose interests have not been considered adequately in the past and present. This will be done by providing the Youth with opportunities for individual expression. This will help direct the Youth towards greater social integration and initiate an intergenerational dialogue, which may in turn have a positive effect in counteracting public opinion and political subordination by means of providing alternative solutions to everyday Youth problems. Zapu is keen in propagating the principle of respect of the needs of the Youth that emphasizes the freedom of speech for the Youth and their voice to be heard; strengthening of institutions concerned with family and Youth development, and the protection of their rights is fundamental in Zapu Policy provision.
Zapu holds the view that in order to discover how the Youth conceive of their environment and in order to understand the Youth and communicate with them effectively; society has to explore the concerns of the Youth by providing them with the opportunities to freely express their views free from fear of reprisal by main stream politics and society.
Zapu's agenda is to address major social imperatives for all the young people in Zimbabwe including building their capacity by promoting the development of skills, mechanisms to develop their self-worthy, creativity and entrepreneurship; promoting social inclusion through supporting them in their endeavors. The need or engaging them in learning and thereby enhancing their employability; encouraging active citizenship and developing an awareness of their rights and responsibility to the wider community.
The Zapu service to the Youths is based on eight key principles: raising their aspirations, meeting their individual needs, taking account of their views, Youth inclusion and partnership, community involvement, equality of opportunity and engaging Youths in evidence based practice. Zapu intends to ensure that every young person will have access to the party and its resources either through membership, Youth leadership, civic participation, Youth advisory programmes, drop in Youth Centres, and reaching out to the Youth through the social media.
Zapu believes that in order to be resilient the Youth need to be provided with knowledge and experience in key social, functional and living skills. They need to be provided with education for employment and well-being; trained in analytical and decision making skills. It is essential to develop their skills in research to enable them to access to information, process, and analyse it, in order to appraise situations and make appropriate decisions to meet their needs in education, employment, vocational training, forms of media, policy and legislation.
Zapu's engagement strategy for Youth mobilization is based on the devolved approach. This strategy is appropriate, fair and just as it gives ownership to local-based Youth opportunities for social and economic development, based on the principle of community-driven social and economic development rather than development driven by external agencies and forces. Youth employment should make use of the local Youth talents, knowledge and skills through apprenticeships, secondments, internship, and government sponsored overseas training and education, scholarships, volunteering, vocational training and authentic national service.
The Zapu devolved approach builds on appreciative inquiry which identifies and analyses the existing strengths for the Youth and instill confidence in their capacities and inspire them to take action. The approach encourages recognition of Youth as human capital and as agents of change. The need to establish Youth associations and informal linkages within their communities, and the relationships built over time between Youth associations, community associations and political institutions. Participatory approaches to social, political and economic development, which are based on principles of empowerment and ownership of the development process. Efforts to the strengthen civil society will focus on how to engage Youths as citizens (rather than clients) in development, and how to make local governance more effective and responsive to the needs of the Youth. Zapu is devoted to furthering intergenerational solidarity and creating the foundation for a new inter-generation contract.
Zapu will adopt four ways of Youth participation to complement its devolution strategy of engagement. A wide variety of forms of participation are essential to reach out to many different young people. These include direct integration in political process; associative initiatives; action oriented approach and ombudsmen work.
Zapu will direct the integration of the Youth into the mainstream political processes by helping them understand the political process, political conflict, conflict management and resolutions. Zapu will encourage young people to have influence in decision making, to submit proposals for constitutional changes, to contribute in the Youth development policies and challenging undemocratic practices. Zapu provides a crucial platform for basic awareness of rights, education and training so as to empower the Youth in challenging government institutions that violate the principles of democracy, peace, justice, individualism, equality and citizenship (nationalism). The Youths need to participate in a meaningful way in the development of the national educational and training policy geared towards meeting the social and economic needs of the country so that the educational system is designed to meet the needs of the industry for which the Youth should be employed.
Associative initiatives such as Youth Commissions, Youth advisory boards, Youth Employment exhibitions, Youth festivals, Youth Community Centres/ academies, Youth Training, Health and Wellbeing awareness, education and culture, employment and research will be supported and encouraged.
Action oriented participation pushes forward Youth interests from collecting signatures to civil disobedience and from self-help projects to entrepreneurship. The Youth should be able to lobby the government to establish Youth Cultural, Sport and Music academies as well as establishing Community Youth Business projects where these do not exist. There is a need to establish a Youth Parliament to discuss and put forward to government issues that affect the Youth that need to be addressed and advocate for Youth representation in local structures, National Parliament and other National organs.
Ombudsmen work will be a service provided by professionals on behalf of the Youth in advocating for their rights and pushing forward their concerns where government is paying lip services.
Zapu has a holistic approach to removing Youth Exclusionary Policies and Institutional barriers as well as fostering bottom up process based on community led initiatives that empower local Youths. To rediscover the lost generation of Youth in Zimbabwe depends on effective co-ordinated national and constitutional efforts focused on the urgent needs of the young generation in terms of security, livelihood, wellbeing, education and employment support. Power and responsibility must be restored to local communities within an overall framework of ecologically sound and socially just values and lifestyles. The Youth must be involved fully in this process
Zapu is committed in promoting political participation of the Youth as a strategy for strengthening social integration and combating marginalisation and exclusion. Zapu is advocating for the promotion of quality programs and information in the media on Youth welfare and social initiatives at community and national level.
The Youth must now understand that their lack of education, training and employment is not their fault but the fault of Zanu-PF. The Youth must now understand that Youth prostitution, teenage pregnancy, HIV and parasitic sugar daddies is not their moral weaknesses but the problem of Zanu-PF. Youths' aspirations to be politicians, doctors, nurses, pilots, teachers, engineers, professors and other technical jobs have been shuttered not because they are dull, but because of Zanu-PF. Zanu-PF has destroyed the future of the Youth by neglecting them and ignoring their needs.
Young people have now awaken up from a deep slumber and are now thinking more about their future and seeking for a fair deal. This is a stark reminder that our country no longer needs old school Zanu-PF politics of violence but the twenty first century politics of Zapu that is knitted to embrace the protection and aspirations of the people.
------------
Themba Mthethwa can be contacted at thembamthethwa05@yahoo.co.uk
Source - Themba Mthethwa
All articles and letters published on Bulawayo24 have been independently written by members of Bulawayo24's community. The views of users published on Bulawayo24 are therefore their own and do not necessarily represent the views of Bulawayo24. Bulawayo24 editors also reserve the right to edit or delete any and all comments received.