Opinion / Columnist
What is ZANU People First, Cdes?
10 Apr 2015 at 07:52hrs |
Views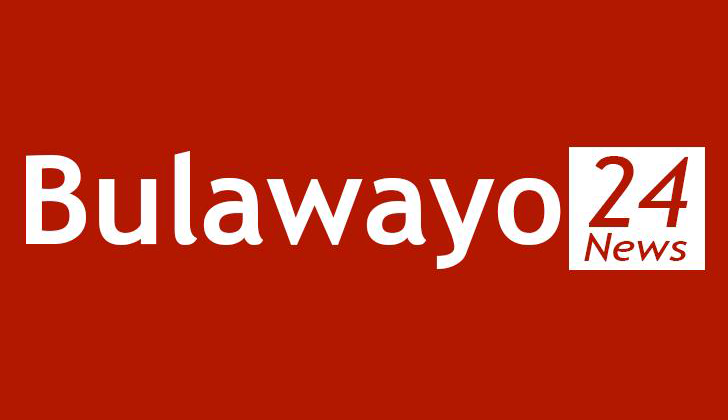 CABINET FILES AND CZ's NOTEBOOK
Dear Cabinet and
Politburo members
COMRADES we should congratulate ourselves that we are almost there… completing cleaning the soul of our great revolutionary party which was decaying without us noticing.Although we had for sometime known what was happening behind the scenes, we never suspected that it had gone this bad… after we had expelled them from the party, virtually all the culprits have come out to boast that they have been (and are still) planning to topple the people's government from power… this is really pathetic.
Anyway, as you are aware, I had to rush to South Africa this week for important talks with Brother Jacob Zuma in my triplicate capacity as the President of Zimbabwe as well as the chairman of both the African Union and SADC, so I would leave you reading excerpts of results of a scientific analysis of the problems our party has been facing as seen by Cde Christopher Mutsvangwa.
With focused people like Cde Chris - I am happy this week he is sending over 800 war veterans children to tour the former camps in Mozambique - this country will never slip back into enemy hands again.
"The challenge that is befalling the party is that an ambitious coterie of political chancers that has also recruited lumpen elements with criminal intent are pursuing a fascist agenda as they employ Nazist tactics to try to wrestle power and then proceed to resurrect a post-Rhodesian political agenda. The coterie is totally opposed to the revolutionary history of the party whose regalia and banners they are so much wont to flaunt.
"The sad and inescapable reality is they harbour the reckless aberration that they can displace or bypass those that were engaged in the most critical 1973-1980 period of the national liberation struggle. They dream of a vault to high office whence they will ensconce themselves to corrupt influence as a prelude to the restoration of a post-colonial Rhodesian order. They have a craving to undo all that the heroic struggle delivered to the people of Zimbabwe.
"From within the belly of the party, they think they can do better where Tsvangirai's MDC floundered on July 31, 2013.
"These are putchist crankpots with no appreciation of statecraft. The only political card they are hanging on to is their coalescence around a pretender called Didymus Mutasa.
"Under the guise of banal revolutionary slogans and the trumpeting of Nicodemus allegiance to His Excellency President Robert Mugabe, he toys with an ignorant aspiration to rule Zimbabwe. His roadmap to power goes through a self-styled role as kingmaker to new party leadership of his own fashion. He would hope to achieve this goal by sidelining H.E. President Mugabe, the elected leader of the Republic…
"Gangster types have gathered under his umbrella to pursue a political agenda that reeks of Selous Scout tendencies of the yester epoch of the national liberation struggle. What is remarkable is that all these putchist chancers who crave power so recklessly, never bothered to partake in that heroic national endeavour when the times so demanded. Others simply chickened out. Even more telling is the fact they cluster around Mutasa and his cohorts, leaders who never had anything do with the critical 1973-80 period of the armed struggle.
"The only legitimacy they accord themselves is the hazy clamour for the political ascendancy of Vice President Mujuru to the top national post. Why they want to foist her on Zimbabwe outside of the circle of her other many wartime comrades and without bringing them into that exercise, only the putchist elements and perhaps herself can explain…."
Need I say more Cdes?
Kindest Regards
Yours Sincerely
ME
… AND NOW TO THE NOTEBOOK
Envious!
As much as Dr CZ's patriotism is not questionable, he cannot help but feel envious of Nigerians. Below is part of a statement issued by outgoing Nigerian President Goodluck Jonathan after losing an election in a dignified way:
"Fellow Nigerians, I thank you all for turning out en-masse for the March 28 General Elections. I promised the country free and fair elections. I have kept my word. I have also expanded the space for Nigerians to participate in the democratic process. That is one legacy I will like to see endure.
"Although some people have expressed mixed feelings about the results announced by the Independent National Electoral Commission (INEC), I urge those who may feel aggrieved to follow due process based on our constitution and our electoral laws, in seeking redress.
"As I have always affirmed, nobody's ambition is worth the blood of any Nigerian. The unity, stability and progress of our dear country is more important than anything else.
"I congratulate all Nigerians for successfully going through the process of the March 28th General Elections with the commendable enthusiasm and commitment that was demonstrated nationwide…"
Decided!
Lung Yun's (one Chinese provincial ruler before the revolution) resources for raising money were infinite. In one case he ordered that all two-wheeled carts, the common vehicle in the area, must be equipped with rubber tyres. He then opened his warehouse to sell the tyres he had confiscated during the days of traffic on the Burma Road. After that he passed a new law taxing all carts with rubber tyres…" After reading Barbara W. Tuchman's book "Sand Against The Wind" Dr CZ now knows what he would want to do … being the minister of finance and economic planning.
You see, with such a creative mind, we really do not see how our cure-all Zimbabwe Agenda for Sustainable Socio-Economic Transformation economic blueprint should be bogged down in mire like this… why we have to scrape a hand-to-mouth lifestyle when there are so many rich folks out there - both local and foreign - who can effortlessly bankroll our programmes.
Just think of it, how about even starting off with something as simple as "civvies" day where every citizen pays something for putting on their best clothes?
Wow!
Coming as we are from the Easter holiday, we have no reason whatsoever not to think that we were all blessed in one way or the other depending on what we choose to believe.
One thing that Dr CZ believes beyond reason is the belief that this part of the world that is colourfully called Zimbabwe - after ruins of some sorts - is really a blessed country.
Of all things that we can ever decide to run short of, prophets will never be one of them.
This Easter arrived laden with its own blessings… a brand new prophet called Prophet Reverend Johannes Ndanga… and he had the best of all good news for the people of Zimbabwe… the financial stroke that has been threatening them for sometime is about to be cured shortly… the Zim-dollar will be returning in a few years' times and they will be quintillionaires once again! Can all Dr CZ's fans say: "Thank you man of God!!!"
This is the same brother through whom God himself prophesied the 2013 electoral defeat of the MDC in all its permutations as well as the current (needful) purges taking place in ZANU-PF. What else can Zimbos ask for?
We have heard of using God's name in vain. We are sure this is not, and never, the case. Dr CZ's memory is failing him… could this be the same good Reverend whose team took a thorough shellacking at the hands (and "holy" sticks) of Madzibaba Ishmael at some shrine somewhere in Budiriro sometime last year? Well, we are always reminded that the real God works in many ways!
Us too!
More good news for Zimbos. Many Zimbos may not know Chipo Chung as of now, but they will soon know her in spades. Chipo is Sino-Zimbo actress who is starring in two of the biggest dramas on American television: A.D and Fortitude.
According to Dr CZ's very reliable reports, Chipo grabbed the lead role in A.D to play Mary Magdalene in a sequel to Lightwork Media's hit 2013 series The Bible, which became the best-selling DVD series of the year - even shifting more copies than Game of Thrones Season 2.
The series, which started screening on NBC this Easter Sunday, was filmed in Morocco and follows Christ's followers in the aftermath of his death and resurrection.
Chipo, who has a Chinese mother, was born in Tanzania but grew up in Zimbabwe.
"I (and) am very much Zimbabwean. I grew up in a very idyllic Zimbabwe, a model African nation in the 1980s and 90s and I'm very proud of that."
Now listen to this. Chipo is the daughter of former education star minister (Cde) Fay Chung and dismissed ZANU-PF spokesman Rugare Gumbo.
According to Chung, in her juicy biography "Re-Living the Second Chimurenga", Chung revealed that Mazhirapazhe is the father to Chipo. Anyway who said war is just about bombs, bullets and death?
So while South Africans are celebrating that their own Trevor Noah is doing it there in the US, we can also celebrate that one of our own sisters is also doing it there… our children can scream "ndi-tete Magumbo ivavo!" as they watch her in action.
cznotebook@yahoo.co.uk
Source - fingaz
All articles and letters published on Bulawayo24 have been independently written by members of Bulawayo24's community. The views of users published on Bulawayo24 are therefore their own and do not necessarily represent the views of Bulawayo24. Bulawayo24 editors also reserve the right to edit or delete any and all comments received.