Opinion / Columnist
This and that with Mal'phosa - Happy birthday, Zimbabwe
19 Apr 2015 at 14:59hrs |
Views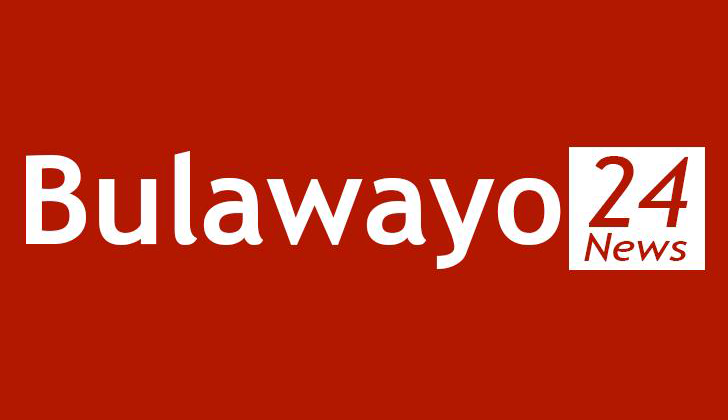 Happy birthday, Zimbabwe. You were born out so much blood, as if from some inevitable and necessary Caesarian section. And like old dark, ominous, stinking blood clots from a Caesarian section, your children lie scattered all over the planet. May I hasten to say you are one very luck dude, having celebrated all your birthdays ever since you were born, whether in plenty or scarcity, for better for worse, njengomshado wamakhiwa. You are very lucky, like those that will say things and have a multitude of their zealous disciples jump forward to defend them, no-matter the consequences. But then this is a story that has been told many times before. Perhaps you were lucky because you are the only child.
We were such a big family – so big that birth was such a frequent occurrence there was no need to celebrate it with a party. If our parents had wanted to throw a party for each of us and their grandchildren, it would have emptied their kraals, pockets and tolerance. But your own parents cherished you – you were born not without many complications; from blood and sweat. You were born when many had long lost hope, while the optimists awaited your arrival with great excitement. And as an only child you can be spoiled as only an only child can. And none of your birthdays has ever been interrupted – never.
But the fact that there were many of us did not stop us trying to celebrate our parents' birthdays. When my father turned 40 in 1978, we tried to celebrate this rare milestone. Most of his friends had joined the war of liberation. We were lucky and happy to still have him amongst us. But then Smith's soldiers gate-crushed to shatter our joy under the Law and Order Maintenance act. This act gave them the right to disrupt public gatherings in order to prevent public disorder. First they demanded to see our identity documents and then searched us and our home thoroughly. Those that did not have documents on them were taken away for further screening. It was not until your second birthday that we saw them again.
Six years later, we tried again. Things turned out worse. A bunch of rowdy red-bereted hooligans in army garb turned our party into a full-scale mass funeral wake. They forcibly packed all the young able bodied men into their monstrous Chinese-made truck and drove away with them. This was not before they had lashed and thrashed and kicked and slapped the rest of the people there gathered. We all watched in trepidation as the trucked made its way sluggishly, like a beastly anaconda that had an over-load of human bodies in its corridor of tummy. Somewhere along Mawabeni road the heavily intoxicated driver failed to negotiate a bend as he entered Mbilamboya River. The truck swerved this way and that, finally veering off the dust road, missing the narrow bridge and crashing onto the rocks, some five metres below, spilling its baggage before it, and landing angrily on it, grinding it to pulp. Most of these were family members. And if there is one person who never forgave himself for this, it was my father. He said he knew now that his birthday was cursed! It was something that was never meant to be celebrated. No amount of lecturing to him about coincidence could help him get past this disaster.
Fast forward to 2003; father had just turned 65 and we still wanted to show him the love and support. The gathering was also disrupted by a group of spectacled men who said something about public order and security act. Father, inquisitive and strong-willed as he was, wanted to know the difference between this and the one that was used to disrupt the 1978 gathering. He was blatantly told, 'We were not there when that happened. And kana munenharo, tokupustai misoro mese panana izozwi." That worked. It was so sad. Father sobbed audibly for a full week. 'And I thought independence meant that we were free to celebrate birthdays and also bury our dead peacefully. I thought we would have plenty – in terms of jobs and food and roads and freedom. What curse is this?'
Three weeks ago we intended to throw a surprise party for him, here in Chatsworth. It was then that we heard the isilo speak strongly against the presence of foreigners in his country. It felt like he was declaring war. We immediately cancelled all the arrangements of the surprise party.
I revisited the methods used to declare war since mankind evolved. Biblically, a certain tribe or clan would choose izikwamula ezithenjiweyo and let them have a go at each other or one another – ziklinyane kuze kuse. Those who won, did so for their tribe which would subsequently become the rulers. Think of Davida versus uGoliyase. Or Samsom against the Philistines. Then clans later learnt to fight for territorial integrity and came together to form armies and use weapons against others. In our own history, our kings would, during umkhosi wenxwala, dance and dance and throw their spear in any direction they wished. In the same year, his army would invade the territories in the direction of the spear. That year, the army would leave and travel for months, killing everyone that resisted their authority. They would conscript the young able bodied men into the king's army and share the women and livestock. Only those who submitted to the authority of the invaders were spared.
In the modern world, we have seen leaders deliver spine chilling speeches to their rabble of supporters and point fingers and name names, and the next day war breaks out. For instance, the name Saddam brings the worst out of an American. Just like the name 'foreigner' would bring the worst out of a lot of people here. The word is synonymous with all the evils mentioned in the bible and elsewhere in the secret caskets of their despondent hearts. And so any mention of this word or person by the rabble-rousers amongst us will evoke the animal in them. They would start drooling and salivating for blood.
I made a plea three Sundays ago – and unfortunately to many, it was seen as ukudelela, or stupidity. This was before the bloodshed that just happened. My plea was that if you are an individual who when he says 'Amen', a multitude goes' Aleluya', or you lift your spear and a nation goes 'Bayethe', or you lift a fist and everyone shouts 'Phambili' or 'Phansi' or 'Viva', or you throw your stick into the bushes and your dogs or lapdogs fall upon one another to fetch it, why not use this power for the good of mankind? Killing has never solved problems. It has only helped make matters worse. Ask those still involved in those clan skirmishes in the rural areas. 'You killed my father in 50 years ago; I will also wipe out your family.' And this cannibalistic killing cycle goes on.
As a teenager growing up in the rural areas, I used to catch a lot of birds in my room – especially doves and sparrows. Until I realized these poor birds were escaping death from a rogue falcon – uhelwane- outside. I was ready for my next kill when my father said, 'Son, do you know why that bird is in your room?' I went ahead and killed this one. The next day, miraculously, I saw a falcon right at the tail of a dove – at a speed that would definitely attract a heavy speed fine. Luckily, the dove headed straight for my room, into the window, onto my old cupboard. It sat there, trembling visibly and out of breath. It looked at me listlessly, turning its head this way and that, surveying me for any trust. This touched my heart of hearts. Father was there too, observing from a distance. 'You see, if you keep killing these birds, you are not solving the problem.' Silently I took my catapult and declared war against any falcon in the neighbourhood. If killing these vampires would save these innocent birds from extinction and bring them peace too, so be it! I vowed. But then, falcons eat birds – that is creation, Biblically; this is the order of the food chain, scientifically; this is how they must survive, naturally. Thina sibulawa nje sidliwa ngubani? Ngiyabonga mina!
Source - Clerk Ndlovu
All articles and letters published on Bulawayo24 have been independently written by members of Bulawayo24's community. The views of users published on Bulawayo24 are therefore their own and do not necessarily represent the views of Bulawayo24. Bulawayo24 editors also reserve the right to edit or delete any and all comments received.