Opinion / Columnist
This and that with Mal'phosa - Take a leaf from Zuma
27 Dec 2015 at 14:09hrs |
Views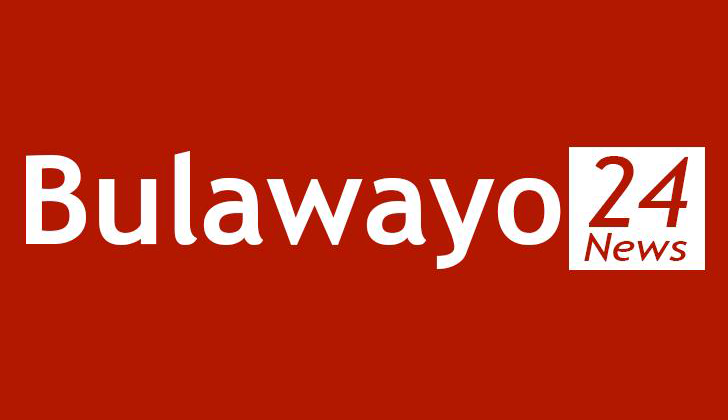 The unfortunate anarchy which has resulted in the butchery of citizens in Bujumbura brings forth a few pertinent questions which all high-light the monumental failure of the regional groupings like the SADC, AU, Ecowas and the United Nations itself. Of concern is the reaction of the Bujumbura government to a proposed African Union army to keep peace and protect the civilians who are always on the receiving end of such blatant blunders and bundling by most African governments. Sad, isn't, it that we, Africans tend to be our own worst enemies and the worst nightmares of our country men. And we are quick to blame the America and Britain for our own commissions and omissions.
Meanwhile, the Bujumbura government claims it is able to protect its own citizens? Against whom? Against what? Against itself? Against each other? Who set them against each other in the first place? And can the government of Khuruzhizha or Khuluzinja be trusted to protect all its citizens en masse? History has proven that during ethnic wars, governments are never neutral. They apply selective protection which depends on which tribe or political grouping you belong to. If you are cursed enough not to belong to either the ruling grouping or favoured ethnic group, woe to you!
But do the signs on the ground show that the government is protecting its citizens as it claims? Pictures and videos of civilians being stoned, shot, beaten, dragged, stabbed to death by the same people who are supposed to be protecting them have gone viral in social media. And papers are also teeming with pictures of bodies of citizens scattered in streets and avenues. And the government kills its citizens to protect them? What am I smoking bantu?
One nerve-wrecking one showed a group of soldiers dragging a teenager by his legs, head grading the hard tar mark below - and another soldier lifting a rock twice as big as his own head, ready to tossed it on the teenager's already severely injured head. And you call this '- - -protecting civilians'? This kind of deed can only be done by evil-spirits possessed, drunk siphoning zombies.
The problem with these regional groupings is failure to be pro-active. The red political flags usually show ahead of these senseless killings of innocent civilians. A president refusing to leave office when they have overstayed their welcome or when citizens no longer want him is the reddest of flags because here is a man prepared to rule through 'blood and iron.' Some people, especially dictators, never take kindly to rejection. Reminds me of this mfowethu who had the whole truck-load of girls from the same village bemqoma because they were scared singamyala, he will kill us to death! And yayi tshayela ukubulala leya ndoda! Kuze kukhale lonina bamankazana. In the same manner the rouge presidents, who take rejection as a clear declaration of war by the citizens, will start treating those citizens abangasamfuniyo as second class and as expendables who must be eliminated.
Then they will deploy those heartless drug siphoning giant vampire-bats who feed on human blood and flesh, marauding from one village or town to the next, slaughtering and burning anything that moves the opposite direction. Families are eradicated, kungabi ndaba zalutho. Meanwhile, the regional groupings will look the other way and hope and pray the conflict plays itself out as quickly as possible so that they won't have to do anything about it. One would think the statutes of these groupings is simply to protect the personal interests of the incumbent leaders, no-matter how bad these may be for the welfare of their citizens, country, region, business or the world - the citizens can toss themselves into the hottest and deepest part of hell if they so wish!
The civil war in Mozambique - which just started again - stretched over two decades and what did the African Union do but turn their attention to some other irrelevant tasks? Or the United Nations? Or SADC? And the signs that the conflict might re-surface have been there all these years. Not that the regional leaders have not seen them; hell no. The constant complaints about 'Nikuval'elections; the cry that members of the opposition are treated like aliens - omabonw'abulawe, in their own country; the selective distribution of the country's resources as if they are made or created or manufactured by the ruling party; the selective development of some regions at the expense of others; the senseless arrests of certain groups or individuals, who dare voice their displeasure; the disappearance of some influential citizens; the deliberate disrespect of the contribution of certain groups in the fight for liberation from settlers; the arrogant violation of the constitution; and the general inferiority complex of the ruling clique, are some of the red flags that regional groupings must always be on the lookout for.
And when the population has been decimated and the conflict resolves itself through attrition, the regional bodies scramble to send troops to maintain peace whose creation they were never part of in the first place. They also rush to donate this or that to the exhausted and traumatized survivors of the catastrophe. But they are too scared to say 'who was who' in this conflict - the civilians or opposition or the West is always to blame. Thus, they do all they can to protect the perpetrators - their counter-parts. They threaten this action or that against the United Nations or the ICC when finally it also awakens to the muddle that has been created.
Having stayed in a country where the leaders have democracy as their guiding principle, I find it so difficult to understand what is so complex about being a patriotic leader. A patriotic leader loves his country and all that is in it - regardless of whether it loves him or not. He loves all the people in it -regardless of colour, language, origins, or whether they like him or not. Inkosi yinkosi ngabantu, hayi ngokubulala or ngenzondo. I have seen many times when president Zuma tours his country; he gets to Venda and goes Ndaa! He gets to Eastern Cape and goes Ndiyabulela, Enkosi. He goes to the Free State and goes, Rea vaya; he gets to Mpumalanga and goes, Absheni or thobela. Not that Zuma is my favourite or ideal leader but he is one of the humblest, most respectful, and most patriotic leaders Africa has ever known. All his citizens feel important here, regardless of which party or tribe or union they belong to. If the president is supposed to serve two terms, as regulated by the constitution why should one want to believe that they are the best thing that ever happened to their country? Are they telling us that when they die all of us should die with them ngoba singaselamkhokheli, seriously? If the populace hates President Zuma or his government therefore, it's not because he treats some citizens as expendables or send class but rather because it is failing to deliver, generally. Rarely do we hear people calling him 'This Zulu President - - -', except those who are fixated in the apartheid era. But, African Presidents, take a leaf from President Zuma!
Well, the Bujumbura story is just the ears of a hippo when it comes to the cannibalism in Africa. It seems Africa is a good case study for all the prophesies in the Bible - wars, famine, nations against nations, immorality - all man-made.
Is Africa the modern day Sodom and Gomorrah or is it the modern day Egypt of the Pharaohs? Can we expect God to send us a modern day Moses, or to resend Christ to teach us about loving thy neighbour before we can empathize with people who lose their lives, or loved ones or their dignity because of us? And, as has been said many a time, charity begins at home. If I think how the next person is loved by their own family - just like I love my wife, my child, my father or mother, then this should be enough to stop me killing or hurting the next person - especially in the senseless name of politics.
Meanwhile, as citizens, we continue to pray for peace which our leaders are so reluctant to give us. Have you ever seen any of these African presidents at peace vigils or anywhere where a part of the population gathers to pray for peace? While we are busy praying, they are busy plotting their next move in causing further havoc. Yes, because they know they will not lose a limb in this whole fiasco. Kufa ezethu izihlobo kuphela - it is the relatives of the lesser citizens like you and me that die in these petty wars. Their own relatives have been hidden in some luxurious corner somewhere, far from this entire hullabaloo. And the president has a million guards looking after him, while we tear each other to pieces in the streets. Yes, because the rest of us yimhlatshelo nje. And the member states of groups like Sacd stand there, counting bodies and taking notes so they can better the savagery in their own states should their turn arise. And they are guilty - just like these rogue leaders. They are guilty because they are accomplices or by just looking the other way, when their mandate is to help the poor citizens at the mercy of these rogue leaders. Please spare a thought and prayer for Bujumburians or Burundians. Khuluzinja! Ngiyabonga mina!!
Source - Clerk Ndlovu
All articles and letters published on Bulawayo24 have been independently written by members of Bulawayo24's community. The views of users published on Bulawayo24 are therefore their own and do not necessarily represent the views of Bulawayo24. Bulawayo24 editors also reserve the right to edit or delete any and all comments received.