Opinion / Columnist
Minister of Truth: Zimbabwe's youth an asset, not a risk
03 Jan 2016 at 09:57hrs |
Views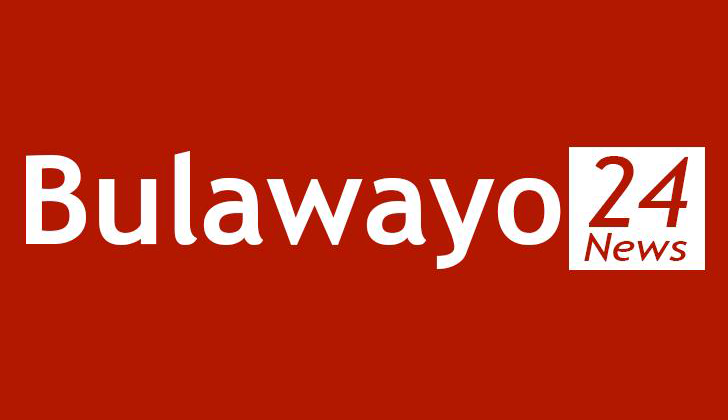 Zimbabwe's demographic profile reads like that of most African nations with a majority of its population being under the age of 35.
To be exact, they account for 77 percent of the population.
It has been said that this situation of a youth bubble can be viewed as a demographic dividend or as a demographic time bomb. I believe in the former.
Whilst some governments are vexed by a youth population that has taken to civil conflict, terrorism, drug trafficking and several other forms of heinous activities, Zimbabwe's youth are nagging their Government for opportunities to promote their entrepreneurial ideas.
Every day, I am inundated by young people's requests who have brilliant business ideas. The Ministry of Truth has thus found it necessary to shine the spot light on our nation's greatest asset – the youth. Until 2018, we are in the "African Youth Decade" as declared by African leaders in Addis Ababa, Ethiopia in 2009. The key resolution made at the gathering was to tackle youth unemployment and mobilise resources from the private sector for youth development.
I commend the President for setting aside an entire ministry to deal with youth issues.
Our recently appointed Minister, Patrick Zhuwao has undoubtedly been hard at work to ensure job creation. However, little notable response is coming from the private sector as they remain doubtful of the age group.
If you are one of the doubting Thomases, allow me to take you through the often undermined tangible successes of young Zimbabweans. I will begin in Harare South where Zanu PF youth chairman, Dr Acie Lumumba is making admirable strides in providing innovative solutions to youth unemployment. During 2015 alone, Lumumba launched a Harare Youth Information Centre in Hatfield. This centre will be a one-stop facility housing a community radio station, a 24-hour cyber village, auditoriums and sports facilities. After a few months, he officially opened Meat Box Inc, a meat vending initiative that has provided employment to 224 members of the Epworth Community.
A similar passion for success is shared by Cynthia Sithole and Nomathemba Ndebele. The fashion icons own Jan Jam and POSH Boutiques respectively. Through these women's efforts, these stores have become world class brands as they stock clothing from the best international fashion houses. ln the fashion industry again, Wendy Matsika has taken it upon herself to tackle swimwear in a country where this line of clothing has generally been ignored by most designers. Wendy's Swim My Way brand is an upscale answer to this gap in the fashion industry.
One can never talk of youth entrepreneurs and negate to mention the 35-year-old millionaire who built an empire of companies in micro-finance from humble beginnings. Chamu Chiwanza, like most of our young men and women, chose not to be defined by the obtaining economic situation. He saw opportunities where others could have seen problems only. ln 2015, he is said to have rubbed shoulders with the continent's greats such as Nigerian billionaire – Ladi Delano. Another young millionaire is the tenacious Frank Buyanga. Known for his relentless pursuit of success, Buyanga has stretched his interests into diverse fields such as property, finance and construction. In one of his speeches he said, " We fight because the dream that we have with us is a dream of true glory, it is a dream that is above many dreams in this world."
That dream extends to the communications industry and 2015 brought Zororo Makamba and Ruvheneko Parirenyatwa to the limelight. Both transformed the media landscape through their refreshingly world class programmes. Their shows 'Tonight with Zororo' and 'Tonight on the Platform' deliver a much needed quality of production to the media industry. Their fellow media can emulate that. Our youth are focusing on becoming internationally competitive – thinking global and acting local. It is not common for example, to hear of a Zimbabwean who is eager to produce a line of perfumes, yet Belle by our very own Summer Rose has been a huge success on the international market. When the youth of Zimbabwe are advocating for support from both Government and private sector, they know that they are able to contribute meaningfully to the economy.
Small and medium enterprises (SMEs) have the potential to relieve the burden of unemployment and add real wealth to the economy.
The SMEs started by our young people can easily become global giants in the future, a situation that can only be realised if these entrepreneurs are taken seriously and supported in their efforts accordingly. In my view, 2015 was a huge success for our youth as its success stories go beyond what has been listed here. The Ministry of Truth predicts a better 2016 for this enterprising populace. New names on the business scene, new ideas and renewed mindsets will be the order of the day during this year. With the determination of this rising generation, only greatness will be achieved.
------
Jason Zhuwao is the CEO of the Team Zanu PF Live the Zanu PF organ for Mass dissemination of information, research networking and live updating of party current affairs. Zhuwao holds an advanced diploma in criminology and forensic science and is currently reading for a degree in diplomacy and international relations. He can be contacted at mail4cde@gmail.com
Source - Jason Zhuwao
All articles and letters published on Bulawayo24 have been independently written by members of Bulawayo24's community. The views of users published on Bulawayo24 are therefore their own and do not necessarily represent the views of Bulawayo24. Bulawayo24 editors also reserve the right to edit or delete any and all comments received.