Opinion / Columnist
This and that with Maluphosa: Please, buy Local
16 Oct 2011 at 09:46hrs |
Views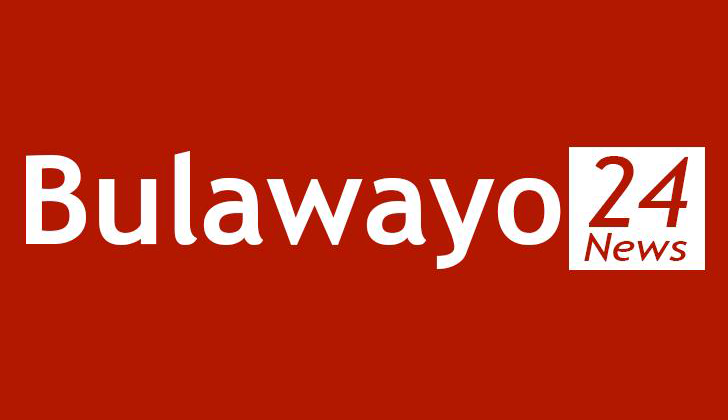 Somewhere in the Jo'burg CBD along Twist Street, e-The Bridge, a man in a huge Western leather hat and cream viscose shirt, cuts a lone, seemingly pensive figure. He is playing disk-jockey and salesman at the same time, seemingly unperturbed by the chaotic activity around him. There is loud beautiful gospel music blurting from an improvised disco machine in front of him, and a neat pile of CDs beside the disco machine. But he is not alone. There is another seemingly entranced soul next to him;a female of about the same age who holds an umbrella over her head. These two are part of a gospel singing group, Insindiso Yama Nazareth. The group is made up of members from different denominations, and is based in Hilbrow. I took some time to talk to this humble male servant of God amidst his busy schedule; just who is he and what makes him tick.
Joel Maphosa, aka Rev J. Maphosa, was born eMambale in 1973. His father was a polygamous man, with six wives, and a large family of close to fifty children. Joel went to Mambale Primary School. Unfortunately, he never went very far with his education because 'izinto bezinzima kakhulu emndenini.' He watched in despair the families' daily struggles and their short-lived victories, and wished for a better life. These struggles turned him into a man prematurely. He says he was forced by umumo to perform adult and manly duties before he was even an adolescent.
A few years after completing Grade Seven, he headed for the City of Gold like most of his siblings before him. His first job was at a restaurant eGoli, before finding a job as a security guard in 1996, where he still works. But this did not stop him from pursuing his dream of being an established gospel singer.
Just what inspired him to be a gospel singer? "I was inspired by a lack of Ndebele gospel singers. And my role model was Shongwe." Since 2005, he has released seven albums, including his personal favourites, 'Salani Litshumayela', 'Ungumzalwana Onjani' and 'Abagoli Babantu.' Insindiso yama Nazareth are composed of five singers. Rev J is the writer, producer and lead singer of the group. Did he go to school to learn music? "Never. This is just talent, my brother." Some of his songs are written in the relative peace of the night at work or embhedeni. "What are the topics that inspire you to sing?"
"The difficulties experienced by Zimbabweans in general and Ndebele people in particular. Zimbabweans here must always be alert, like rats scared owls. They are called names and harassed by the general populace and the government agencies like the police and home affairs officials. They must pay for their freedom out of their meagre salaries paid begrudgingly by racist and xenophobic bosses." He also feels the Ndebele nation has been on the receiving end of tribalism ever since so-called independence, and thus we see quite an exodus of them fleeing to South Africa and abroad. He emphasises that as far as he is concerned, there is no superior language in Zimbabwe, and all people must be treated equally.
Yet some of his songs are inspired by what his childhood experiences, growing up in a large diverse.
"Do you actually believe in what you sing, or is it just about the money and possibly, fame?"
"I am a Christian whose daily life is guided by Christian values, ethics and principles. I sing about Jesus and Heaven because I believe in the promises made by God. I know a lot of guys in this country sing from their mouths and lungs, and not their hearts. In other words, they sing for the money and fame, as you put it. So I can really understand your question."
Besides e-The Bridge, where else does he sell or market his music?
"Ndux Junior has started selling my CDs back home, for a small commission of course." Maphosa is pleased that his songs have a great potential in the market as shown by their reception even lasemashabhini and bottle-stores. This has given him an idea that he should diversify into other types like rumba and mbaqanga. He also plans to visit ZMC with some of his cassettes. Asked if he has ever considered collaborations with world renowned artistes like uMtukudzi, he quotes Majaivana in one of his protest songs; "Loba ungaze ucule kanjani, ugiye kanjani, awusowalapha ekhaya." Why? :As long as you are an Ndebele, collaboration with Shona singers is next to impossible." I remind him that Majaivana collaborated with Mtukudzi to sing his best seller, Sono Sami. Yes, Mtukudzi used Maji to expand his market into Matabeleland. The Rev has fears though; people from Matabeleland don't want to support musicians from their region. If he were to hold a show even for free, he would be grateful to attract ten people. But Mtukudzi would attract thousands from Matabeleland, even at an exorbitant cover charge of R500!
His message to fellow Christians is simple. Believe in Christ, and bambelelani. To the down-trodden people of Matabeleland, Sekuseduze ukulunga. To those who buy his music from pirates; "I forgive you because my music was not readily available. Now it is, so extend a hand of friendship too." He does not spare the government of Zimbabwe:
"Cabangela abantu base Zimbabwe abagcwele umhlaba." He also refers government to Hebrews 13, - - - all rulers are ordained by God and should rule according to God's tenets. He says if the government has a problem with, say, Britain, they should not engage in useless and misleading rhetoric, but explain the problems to the people in a civilised manner. It is the people who will judge who is wrong or right. He has since formed another group, Rev J Labantwana Bensindiso, which is like their under 15s, to ensure the continuity of their genre. Unfortunately, photos of Rev J were infected by the virus and could not be uploaded. Into zamakhiwa! Ngiyabonga mina!
Source - Clerk Ndlovu
All articles and letters published on Bulawayo24 have been independently written by members of Bulawayo24's community. The views of users published on Bulawayo24 are therefore their own and do not necessarily represent the views of Bulawayo24. Bulawayo24 editors also reserve the right to edit or delete any and all comments received.