Opinion / Columnist
Zimbabwe: WhatsApp or Whatsfear?
09 Jul 2016 at 08:26hrs |
Views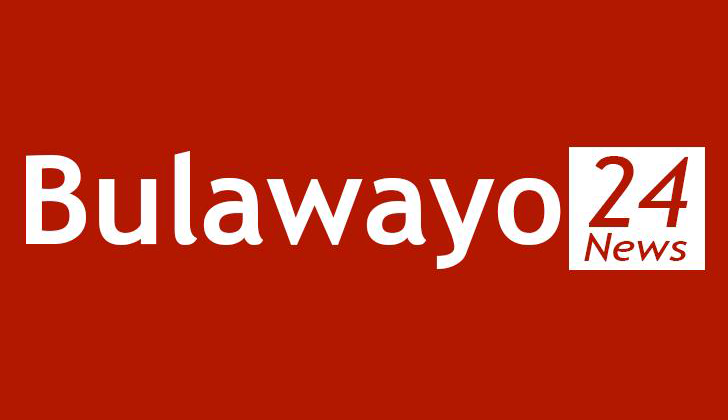 One seemingly innocuous detail from history I always want to share with Zimbabweans relates to the relationship between a few whites in Bulawayo and King Lobengula soon after the signing of the fateful Rudd Concession in 1888. By then Charles Rudd had left, leaving behind Thompson and Maguire.
Rival concession-seekers represented by Maund then mounted a spirited attack on the Concession, laying bare its dire implications to the King and his Kingdom. Even the cleric, Charles Helm, upheld the interpretation given to the King by Rhodes' rivals, a development which caused deep angst in the King and disquiet in the Kingdom.
The amajahas wanted the King to grant them permission to "wash their spears with white man's blood". But the King, long psychologically enervated by white aura, was in no mind for war. The King and the Kingdom were thus at odds over this key foreign policy issue, a matter which historians have not fully highlighted and interpreted. The Ndebele society wanted an immediate war of defence of the motherland; the King was reluctant right up to Pupu when he had to put up a last ditch fight. More so after his elite force had been beaten in the Shangaan area quite early in the ensuing conflict. But that is not my focus.
White view of the African
After the signing of the Rudd Concession and the fear that followed, life for whites in Bulawayo, including Thompson and Maguire, became very uncomfortable. The gut wish of the few whites would have been to take a gap, and indeed some, including Thompson himself, actually did. About this time, Rudd was famishing with hunger and thirst in the dry lands of Botswana, or had just been rescued by a hunting party of the Basarwa, to fatefully retrieve the critical document from the anthill he had hidden it in, and to resume his trip to South Africa where Rhodes waited wistfully.
Once united with Rhodes, the latter spent no time in rushing to England to lobby for the granting of the Charter. Meanwhile back at the King's kraal, tension was mounting to acute levels. Quite panicky, Thompson pleaded with Rhodes to be allowed to evacuate. Dr Harris, the BSAC Secretary who answered on behalf of Rhodes who was obviously away in England, insisted that Thompson and his colleague stay put in Bulawayo, all to ensure the King remained a happy believer in the "goodness" of the fatal concession he had just granted to Rhodes' men. The communication from Dr Harris projects a white view of the African as an easy-to-please, gullible simpleton, certain to be taken in by a few toys and antics of the white man.
I have given them no road
And when the invading Column had just crossed the Tuli River, now Tugwi, all under the watchful gaze of restless indunas spoiling for a fight the King would not grant, Lobengula sent Johann Colenbrander, Chadwick and four indunas with a message to Col Pennefather, the man in charge of the police arm of the invading force. Colenbrander, who was part of the small community of whites still in Bulawayo, was to convey a stern message from the King to Pennefather whose force Lobengula wanted to retrace its steps: "Do you think that the Amandebele are the only people that bleed?
White men's blood runs as well as ours". The King was hinting at a forcible ejection of the invading force. And with evident trusting desperation, he added: "Tell them all you have been told here by us, Johann, and do not let Rhodes send me any more representatives for I will deal with nobody but him. I have over and over again said I gave no road. I repeat again, I will not allow it."
Talking piffle to King
The practice then was that every white man who wanted to get into Matabeleland had to get permission from the King, what in translation of Ndebele parlance meant "to be given the road". The invading force had not asked for the road from the King. The King had granted none. But the King's emissary to the force was in fact a white man. A white man who was loyal to Rhodes and to the whole plan to occupy Zimbabwe.
And this is where my point lies. Five days before, on 13th June, 1889, Colenbrander had gone to see the King in order to keep him pacified and believing that Rhodes, the big white induna, was on his way. Which was false for what was coming inexorably was the invading force. The King's mission to Pennefather was given on 18th June, five days later. A day later, before Colenbrander left on the King's mission, he received a telegram from the same Dr Harris writing from Kimberley.
The telegram read: "Doyle in Kimberley talking to Rhodes returns after two weeks continue talking piffle to king". Confusing as the cryptic message was, Dr Rutherford Harris was urging Colenbrander to keep King Lobengula distracted and preoccupied by sweet nothings and false hopes, what the telegram called "talking piffle to the king". That way the King would be stopped from precipitous action, while Rhodes was sorting out the Charter.
No conference, only monologue
I don't want to sound cynical about our team that was in London recently to, we are told, drum up investment support. Nor do I want to discount re-engagement in the whole equation of Zimbabwe's quest for post-sanctions normalcy, assuming sanctions have really gone, which I doubt. But curious facts are emerging from London. No one of note from the presently dysfunctional British Government was in attendance. Only officials and spooks keen on measuring the cohesiveness of the Zimbabwe society under ZANU-PF rule.
Secondly, when an investment conference gets dominated by debates involving the likes of Gappah, Biti, Chan, Chinamasa and Mangudya, one wonders whether this was not a case of Zimbabweans meeting abroad. I don't discount that a number of side meetings may have taken place. I hope they did and to consequential outcomes. Meanwhile back home, the French and American Ambassadors were making comments and taking postures which seemed to suggest western support for convulsive violence here, all in the name of a lockdown. And there is talk of a French investment deputation. How is one to make of this rich diplomatic mosaic? Hark, I hear Dr Harris urging Colenbrander to "keep talking piffle to the king". Thank God the Zimbabwean system has depth. Time will tell who between the two sides swallowed piffle.
Romancing violence
This takes me to events of the past few days about which there is so much celebration in opposition circles. The opposition glee comes from the riotous situations which affected Beitbridge, Ruwa/Mabvuku, Epworth and Makokoba suburb in Bulawayo. There is a hard-to-explain romancing of violence by the opposition, a projection of lumpen violence as great acts of revolutionary transformation and emancipation from ZANU-PF thraldom. For Gutu — the later day Comical Ali only for a non-governing party — it is almost like the opposition is a doorstep away from assuming power.
Hoping to recover from her anemic crowds, Joice Mujuru opportunistically issued a statement that implied proprietorship of the looting, rowdy, raging demos. Of course we know better, as does the opposition, whether organised or disparate like
#This
Flag or some such nonsense. Interestingly, Job Sikhala is under no illusions. He plainly says all this action of the few days past had absolutely nothing to do with the opposition. It is a humbling admission. Even masters of Twitter like Mberi are just as irritated by vain attempts by the opposition to appropriate what in my view was unstructured, sporadic anger triggered by unconnected though necessarily related grievances.
What a poor way of handling matters
Let's sift facts from propaganda claims and tall tales. To begin with there was spontaneous anger triggered by SI 64 of 2016 whose imprecision and lack of forethought was staggering. If there is one lesson to be drawn from this huge debacle, it is that public affairs and policy must issue from Government, never from a ministry. Frankly, the rest of government, including the Ministry of persuasion, only read about this well-intentioned but badly communicated SI in the press, after the fact.
That is not the way to handle public affairs. Experts in trade are not experts in communication. Or even in assessing the impact of measures on the citizenry. Much worse, the SI was fated to be implemented by another department. The hazards of interdepartmental disarticulation in implementation of decisions are well known in public administration.
For a country with such a huge informal sector, the SI was no small policy matter at all. The impact on livelihoods of millions was bound to be staggering. A proper transition was necessary, apart from a nuanced interpretation of the SI itself, which no one did. It is poor, very poor, when the rest of Government reads a measure from one of its departments from burning tyres, teargas and offenders jumping off a police van. We can do better.
Chabuda hapana
But to make the above points is not to justify violence. Cross-border traders are well organised. Their president, Killer Zivhu, is so well connected to move mountains. The chaos at Beitbridge was needless when it occurred, remains needless given the obdurate aftermath. Nothing has been taken back. If anything, positions have hardened. The shrill by the media to say there is now a concessions to family groceries is false. This was there in the SI on gazetting.
What was not there was a nuanced application at ports by the border authorities. And it cost us our peace, property and image. The warehouse burnt housed items of the same cross-border traders. Chabuda hapana. And beyond this immediate action, the nabobs of violence, looting and confusion took full advantage, pilfering big influence over the masses they will never have if granted another thousand years. Today they prance about, head in air looking more accomplished than Vladimir Lenin on the eve of 1917.
More to traffic management
Secondly, we have kombi drivers who for long had been nursing an inveterate grievance against the police. All sorts of crimes are hauled at the police, some justifiably, others maliciously. I am still to see a police force that is adored anywhere in the world. And ours are not even the most detestable. Pitted against habitually wild and lawless kombi drivers, no sane person votes against the police. And thrown in difficulties, no needy person shoos the police away. They are a force for good.
All that said, one cannot dismiss complaints of kombi drivers that heavy policing stymies their daily search for livelihood. That does, no doubt. The frequency of roadblocks is sometimes baffling. And here is my point: traffic management cannot be solely done through policing. Anyone who has read transport economics knows that. There are many instruments available for traffic management, instruments short of uniform, batons and handcuffs.
The trouble is twofold: inept local authorities and other traffic or road authorities; a serious underfunding of the police by Treasury, forcing the police to be a quasi-revenue authority. Poor funding has resulted in an overmanning on our roads, and in a force distracted from its traditional policing role. This poisons community relations between the police and society, itself the bedrock of combating crime in any society. That has to be corrected. That it has not been, gave us another layer of an unhappy crowd that gave us the limited riots we witnessed. Nothing to do with our sharded opposition.
Opportunistic lichens
Thirdly and more fundamentally, the contracted revenue inflows saw Government failing to discharge its obligations as an employer. Civil servants got their bonuses in the months preceding July. It was predictable July was going to be a lean month against unchanged obligations. The only thing which could have changed matters was buying the understanding of staff associations, themselves the tribunals of the civil servants.
Typically, Government did nothing to court the understanding of staff associations. How the Secretary of Finance announced deferred payment dates without referring the matter to the responsible ministry, again illustrates my point about Ministry versus Government position. That became the last straw to an already underpaid Civil Service.
Embittered, the staff associations called for a show of displeasure, giving us the largest raw material for the Wednesday action, itself distinctly peaceful and quite apart from the violent cast we saw in the two preceding unhappy audiences. This disciplined but unhappy workforce had the numbers on which, lichen-like, the preceding two and, regrettably, pitiably few hooligans from the townships and political parties, fastened onto. This is the story of the ill-fated Wednesday. A story of labour protest hardly permitting gratuitous claims or conclusions. And once the employer — Government — took note and made amends, all got back to normal.
Saving the plumage
Here is my challenge. Today, 9th July, I wait to see millions marching at the behest of these carping political claimants, marching to take over State House as threatened. Let them show me their power — street or lockdown. Let them jamuka as they claim to be, those pitiable political looneys.
They have no cause; they have no following; they are totally lily-livered, downright cowards who cannot brave their fencing, quixotic shadows. What they can do, and did do in the run up to Wednesday, is to abuse information platforms to communicate a false fear. And like they say, capital is a coward. Even a hiss from a worm sends it into flight.
Business in parts of Harare and Bulawayo closed out of "whatsfear", not out of deference to opposition politics. And this must be the last time we should ever allow so many to succumb to written terror by so few cowards. Never again.
Lastly, I see some people are pushing the argument that Government closed WhatsApp. They are lucky I am not Government. If I was, WhatsApp would be closed to this day. You think WhatsApp is more important to this society than peace? That we must allow our society to be burnt by hooligans for the sake of keeping WhatsApp running? What a brand of WhatsApp fundamentalism!
It is a very naive view of the world, one unexampled by events in any corner of this world. If anything, this shows how unexposed some of us are: to think you can save the plumage while forgetting the dying bird. What folly.
Icho!
---------
nathaniel.manheru@zimpapers.co.zw
Source - the herald
All articles and letters published on Bulawayo24 have been independently written by members of Bulawayo24's community. The views of users published on Bulawayo24 are therefore their own and do not necessarily represent the views of Bulawayo24. Bulawayo24 editors also reserve the right to edit or delete any and all comments received.