Opinion / Columnist
Liberation struggle memory lane always triggers emotions
14 Aug 2016 at 13:19hrs |
Views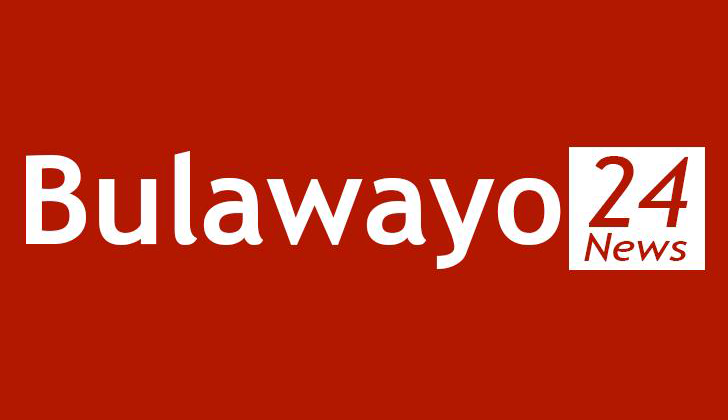 Going down the liberation struggle memory lane always triggers emotions. I find going down liberation struggle memory lane, lonely, sorrowful, sad and even sometimes amusing. When those who participated in the liberation struggle 24/7 meet they go down that memory lane. Why do they do that only when they are among themselves? This is because only themselves can make sense of the life they lived.
Being a 24/7 participant in the liberation struggle one had to strongly believe that he or she was going to defeat the white racist regime in Rhodesia. One had to surrender his/her life to the struggle. What I cherish most on Heroes Day is going down memory lane of our days in the armed struggle. On this day we re-live our days in the liberation war. Our conversations are usually not orderly, different groups ( by training groups, operational areas, battles, departments operations and groupings) desperately trying to dominate the stage. One feels the spirit of competition despite the 36 years since the end of the war. This is our day, we deserve it.
The Rhodesian whites we were fighting to liberate Zimbabwe had been racially ruling our people for nearly 100 years. No country had gained independence in black Africa through the armed struggle before 1975. In the early 1970s it was like waiting to die because it seemed very few people believed in armed liberation. Therefore political conviction was important. Sacrifice, belief that one had to give up his/her life for others was the catch word for all fighters.
The armed struggle brought together young men and women from different walks of life. All these people indiscriminately had to live one common life of a freedom fighter. These people were now separated from their parents, husbands, wives, children and particularly their societies. Free in the sense that all of us are subject to judgment by the above. We live to be appreciated by these people or to impress them unless if we decide to live as rebels. If one fails to live as per expectations of the above mentioned, one risks being labelled an outcast. This threat of "outcast" helps us to strive to be good children, parents, wives, husbands and citizens. Religion also plays a vital role in shaping individuals in society.
Sudden removal of these checks and balances in one's life creates a social vacuum. The good thing about social laws and rules is that they are given in small doses over a long period. In the armed struggle there was not enough time. They were given once and failure to observe and adhere to them could result in death.
During the armed struggle one could not rely on learning from one's mistakes. In society a mistake is given a second chance, in the armed struggle a mistake gave one's enemies an opportunity to kill you. In Rhodesia people lived as Christians, children, fathers, mothers, rich, poor and so forth. In the struggle everyone was a comrade. In the armed struggle people lived with the threat of death every second, every minute, every hour and everyday. I think the tension affected people's behaviours in different ways. I recall I was once interviewed by Sunday News senior reporter Robin Nyembezi Muchetu about war trauma.
I tried to relate to her how it felt to live through the armed struggle. I wish the question was put this way "How did you live through the armed struggle and remained insane?" That I don't know and do not think any freedom fighter knows. Sanity struggled to survive in an environment where a comrade, a few metres away is blown into unrecognisable body parts, one cannot give decent burial and even mourn. After that one is asked to attack the enemy an attack which may cause more deaths on one's side. I recall once the Rhodesians attacked our base along the Zambezi River, near Kariba on the Zambian side and we lost 13 comrades.
After the burial which the commander Cephas Cele and I as members of the High Command attended, the commander (Alfred Nikita Mangena) ordered the commander of the region, Richard Mataure to mourn the fallen comrades attacking Rhodesian forces three times over. The funny or craziness of it was that the Rhodesian attack was a revenge of the attack by the region's (BL-1) forces that had left bodies of their dead soldiers floating on the river Zambezi. What a vicious cycle. The Rhodesians had shot the dead comrades on the foreheads to instill fear on survivors.
The Sunday News journalist told me that when she interviewed Ronney Patel, a colleague from the struggle, the man broke down several times when he narrated how JZ was killed. Ronney was in the same building with JZ when he was blown up by a parcel bomb. The incident bloodied his clothes. He also had to ferry the injured to the hospital despite the shock. I'm sure he has been carrying the horrible memory ever since.
Despite the barbaric act by the Rhodesians, our forces were not allowed to revenge in kind. I know comrades who got in serious trouble for a slight act of misconduct. A few guerrillas dreaded being sent back to Zambia from operations in Rhodesia, fearing that maybe it was a trick to send them for punishment, especially when they know that they once misbehaved. There was no compromise on discipline.
Coming back to the question of how it felt to live through the war of liberation, maybe let me pose my own questions. How does it feel for one to live like every minute is their last? How is one supposed to feel after burying his/her comrades in multiple body parts? How is one supposed to feel when one lives on 10 grains of maize a day? How is one supposed to feel when his political leaders are blown up by parcel bombs? How is one supposed to feel when there is a possibility that among those he considers to be his comrades there might be an enemy agent? How is one supposed to feel when one sleeps in the bush 24/7 for years?
How is one supposed to feel when one cannot grieve for one's fallen comrades? Believe me, those who were not given an opportunity to grieve continue to grieve silently every day. How is one supposed to feel on our independence day when some of his comrades lie in unmarked graves scattered around Zimbabwe, when their children, kith and kin do not know where their remains lie? This is a burden all those who participated in the war face. They express their emotions in very different ways, most of which are not incomprehensive to those who did not experience what they went through. After all what is a feeling after having been denied a feeling for years?
Some of the comrades I remember on our Heroes Day are:
1. Mulefu Dube (Grustha): He was my platoon commander and Judo partner at training at Morogoro. We met in Maputo in 1976 and parted at Xai Xai also in Mozambique. He was killed in combat in Lupane in 1978.
2. Lenon Khumalo (Bhubhudla): We trained together in Tanzania. We were deployed together in Mozambique during the Zipa era. We were flown from Lusaka to Maputo where we posed as Rhodesian truck drivers. Through that cover we met a number of unsuspecting Rhodesians. We parted at Barrage on the Limpopo. He died in the Matopo area in combat in 1977.
3. Aaron Gumede (Detonator): We trained together in Morogoro. Although he was born in 1924 he was unbelievably fit. He had a short fuse hence the name Detonator. Gumede died in Zimbabwe between 1984/85.
4. Tshabalala (Gumure Ndevu): I trained with him in Tanzania and USSR. He died 1977 in battle defending the logistics stores along the Zambezi River.
5. Raimond: He was captured on his way from Botswana to Zambia by the Rhodesian intelligence who then took him around many African townships then in order to capture more Zipra forces who were passing through Bulawayo. Near Msitheli School in Mpopoma where there is a bus stop he came across a Zipra comrade who was on his way to Botswana and he pretended not to recognise him. Raimond later escaped and returned to Zambia. He met the comrade he had sat with at Msitheli bus stop. The other comrade was shocked when told that Raimond was under Rhodesian intelligence escort. I do not know what happened to Raimond.
6. Mbambo Mdolomba (Maguswini): I trained and operated with Maguswini. What a man. He came from Nkayi. Magutshwa and him were good hunters. They were our source of meat in Tanzania. He died at the same time with Ngwenya who was from Ratanyana in Kezi at Matesti in Hwange District in 1974.
7. Roger Ncube (Matshimini): This is the guerilla who taught me the ropes. He was very bold and treated the war like a picnic. One time I was tasked from Lusaka to go and pick him up as our intelligence had reported that the Rhodesians were intending to attack our bases along the Zambezi in Chief Mukuni's area east of Victoria Falls. I travelled to Livingstone to pick him up so that we could go and warn those bases along the Zambezi. He was the regional commander. We took a bus from Livingstone to Victoria Falls, the last bus which dropped us around 6pm. We started moving along the Zambezi and arrived at the first base around 12pm. Fortunately, we found the base abandoned. We had to walk back and arrived at Livingstone around 7am. I would stray as I was sleep walking and when I asked him why he was letting me stray he said he thought I would have found a short cut. He even gave me more tasks that following morning despite the fatigue. He died of malaria in Nuanesti in 1996 and was buried at his rural home in Kezi.
8 James Sakupwanya: I trained with him in Morogoro. After training he was appointed regional commander. He was an ex-detainee. He came from Zvishavane/Shurugwi area. He was very strict. He was hunted by the Rhodesians, killed and burnt into ashes at the front in Zambia.
Retired Brigadier-General Abel Mazinyane is a former member of the Zipra high command.
Source - sundaynews
All articles and letters published on Bulawayo24 have been independently written by members of Bulawayo24's community. The views of users published on Bulawayo24 are therefore their own and do not necessarily represent the views of Bulawayo24. Bulawayo24 editors also reserve the right to edit or delete any and all comments received.