Opinion / Columnist
Key conditions for Zimbabwe's economic reconstruction
17 Aug 2016 at 08:52hrs |
Views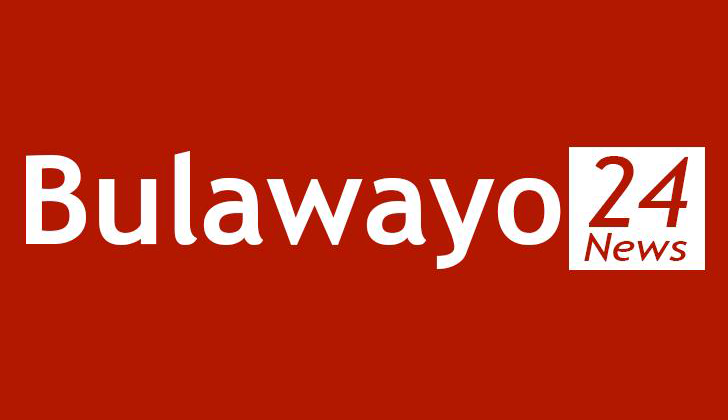 "The problems we face can never be solved at the same level of thinking we were at when we created them" (Albert Einstein)
As PDP we will continue the think ahead and proffer solutions in order to revive our economy, create jobs and alleviate poverty. It is therefore our view that Zimbabwe will need its own Marshall plan in order to restore democracy, modernize industry, rebuild physical and social infrastructure, revive agriculture and ensure food security, provide emergency social safety nets, support and formalise grassroots commerce, transform state enterprises, unlock small to medium enterprise potential, increase productivity and competitiveness and re-build new democratic institutions.
The Marshall Plan (officially the European Recovery Program, ERP) was an American initiative to aid Europe, in which the United States gave $13 billion (approximately $120 billion in current dollar value) in economic support to help rebuild European economies after the end of World War II. The plan was in operation for four years beginning in April 1948. The initiative is named after the then Secretary of State George Marshall.
The goals of the United States were to rebuild war-devastated regions, remove trade barriers, modernize industry, make Europe prosperous again, and prevent the spread of communism. The Marshall Plan required a lessening of interstate barriers, a dropping of many petty regulations constraining business, and encouraged an increase in productivity, labour union membership, as well as the adoption of modern business procedures. (Wikipedia)
A Marshall Plan for Zimbabwe should give a new impetus to reconstruction and make "a decisive contribution to the revival of the whole economy, renewal of urban and rural infrastructure, the modernization of our industrial base, the resumption of normal production, the raising of productivity creating employment, and the facilitating of intra-regional trade." This is according to a comment made by Belgian economic historian Herman Van der Wee, on the impact of the Marshall Plan in Europe in 1948.
In our view as PDP, the private sector will have an important role to play and we will need a constructive partnership between government and the private sector. However, we cannot effectively implement anything meaningful as long as we have a patronage mentality and we do not effectively deal with corruption. For our country to be able to effectively spend billions of developmental funds effectively, we will need new project management capacity in government in order to allocate and utilise resources efficiently with utmost integrity. This cannot happen with the current ZANU(PF) regime.
There is no doubt that under President Mugabe's stewardship, Zimbabwe has become a failed state where a failed state is defined as a "country in which state structures lack political will and/or capacity to provide the basic functions needed for poverty reduction, development and to safeguard the security and human rights of their populations".
For any reconstruction plan such as the Marshall Plan to in work Zimbabwe, we will therefore need a new governance architecture, but more important, we will need fresh brains at State House. We will need political stability and a democratic government and governance system, backed up by political will in order to create a conducive operational environment for both state and non-state actors.
We will also need an alignment and congruence of intent between the political establishment and social and labour movements. A social contract must therefore be in place, where all key stakeholders are included in coming up with a robust reconstruction strategy where everyone can contribute. The idea of a strong centre of power in the President's Office which makes all the key decisions, as is the case now, is archaic and is subject to abuse and short sightedness.
Second we require human and institutional capacity implying effective implementation of efficient, sustainable and recovery programmes. Zimbabwe has experienced a significant brain drain of skilled manpower over the last decade as the economy thus weakening the state's capacity to manage and implement developmental projects. This must change as we de-politicise development and attract new skills back from Zimbabweans in the Diaspora. Soft landing measures for returning citizens must there be in place to allow our brothers and sisters to come back home and participate in reconstructing our country.
Third we must establish country-owned macro and sectorial policies which are consistent, well thought out and inclusive. The ZANU (PF) government has failed to effectively implement stated policies mainly due to patronage and corruption within state enterprises which are meant to deliver to the poor. Unfortunately politics has become more important than economics leading to paralysis and lack of policy direction. A thorough restructure of state enterprises will be key.
Next we will require an aggressive industrialisation policy that is integrated to agricultural revival. Agriculture revival which is linked to industrial revival is key if we are to create jobs and create sustainable incomes, particularly in the rural areas where the majority of our citizens reside and poverty has become common. This of course has to be also linked to the rehabilitation and development of new private and public infrastructure both urban and rural.
Our approach will be the establishment of industrial hubs based on value add of agricultural products and the rebuilding of our manufacturing capabilities. We will have to reduce imports and we may have to put in the necessary protection measures so that we can reduce competition from cheap imports, but this has to be well planned in order to allow time to build the necessary local production capacity and improve our ability to compete globally.
Fifth, we must adopt a broad approach to poverty alleviation which highlights the integration of agricultural and industrial policies. We must kill the dual economy mentality and promote integration. Our trade and industrial policies must therefore integrate agriculture especially with rural socio economic development if we are to effectively tackle the poverty issues.
Lastly is that yes we need aid, but that aid must be well-organised, long-term and matched by and aligned with our developmental strategies. Any humanitarian aid has to be combined with a developmental approach, requiring technical assistance, budget support and an unconstrained private sector.
In conclusion, any reconstruction plan needs to be inclusive and include all our provinces. Our approach should be to come up with a provincial development blueprints to ensure that we spread reconstruction throughout the country and all Zimbabweans can benefit regardless of where they may reside in within the country. We cannot afford to repeat a skewed approach to development which excludes others.
Zimbabwe can certainly secure at least $50 billion for a reconstruction plan such as the Marshall Plan, and have an opportunity to change the course of history once we have established a democratic legitimate government post 2018.
We have the necessary skills and the required knowledge to turn around our country onto a better growth trajectory. However, what will continue to be an albatross on our necks is ZANU (PF) and its culture of patronage, corruption and inability to effectively plan and implement developmental projects. They must be relieved of that responsibility as a matter of urgency.
Another Zimbabwe is possible!
Vince Musewe
Secretary for Finance and Economic Affairs
Source - Vince Musewe
All articles and letters published on Bulawayo24 have been independently written by members of Bulawayo24's community. The views of users published on Bulawayo24 are therefore their own and do not necessarily represent the views of Bulawayo24. Bulawayo24 editors also reserve the right to edit or delete any and all comments received.