Opinion / Columnist
This and that with Maluphosa - Dilemma of the born-location
27 Nov 2011 at 13:35hrs |
Views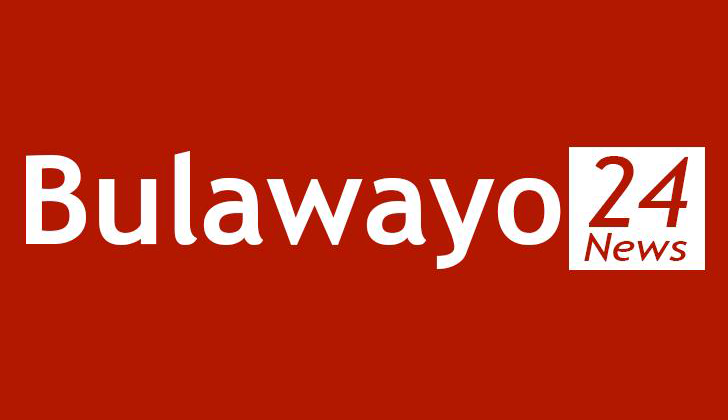 Then there was Ndithu, a typical born-location who believed that any other house besides the main house was next door. He found himself grounded in the rural areas by virtue of her sister marrying my brother. Both these two Bandas had never been to a rural area before and they could not eat milk or meat soon after they discovered where it came from. What they had grown up to know was that uchago luvela kuamasaw and inyama e-butcher.
Besides the way they spoke Ndebele, both of them had mannerisms which kept us laughing mad most of the time. Ndithu himself was a funny looking character to us abantwana. His right leg had an obvious defect that made his knee bracket inwards, exactly the opposite of izigwenxa. When he walked, the right knee swayed gently and cautiously towards its left counterpart, kissed it and jerked violently away as if it had done something it was ashamed of. His right hand was always on the defect, as if to support it. When he stood still, he looked like a professional golfer going for the birdie; his long ape-like arms came together at the, touched a little at the wrists and then the hands went their separate ways. When he laughed, which was very often, it was the kind of laugh that one never really gets used to: a Note-less raspy staccato, like a skorokoro fumbling its starter – kl-e-e-e he-e-e-e-he-e-he, punctuated by a prolonged weak pru-pru-pru, ending in a noisy dragged crepitous inhalation. His sister was not spared too, with a laugh resembling that of inkukhu ekekezayo.
The rural areas were a revelation to the two; its quiet nights, its lack of tvs, its natural foods and their sources, its caring and concerned folk, its domestic animals, and its canopy of darkness. A day after the two came to stay with us, mother went to the fields to get ihlobo for the family. At supper time she placed a generous combination of indumba, imfe, umumbu, amazambane and indlubu in front of the memerised visitors. "Asilamali," the sister said.
The following day we went hunting, and Ndithu was as excited as a maggot in a horror movie. Not that he knew what to expect but he came with us because he could not remain alone at home. Just the bray of a donkey or the moo of the cow made him cringe miserably
njengenja etholwe itshontsha isitshebo
. About a kilometer from home,
phulukundlu! umvundla
. Ndithu fled the opposite direction, leaving behind
induku lehloka
and a trail of noise and stench that we used to tease him about as the days went by.
There were things that Ndithu taught us. He is the guy who taught us to smoke. He is the guy who taught us how to cheat ku-ski. He would expertly spin his coin, rub his hands together before covering it with a bulged scarred hand. He never lost anything in this game, not until we realised that he made his coin stand on its edge and wait for you to hazard your guess, then wham! Your money is gone. There was a lot of noise with Godlwayo who now wanted to claim back all the monies he had lost to this man ngobutsotsi. But then Ndithu could worm his way out with his red-lipped mouth. Whatever gains he made from his sweeps, he went to buy cigarettes which he kept hidden in his pillow. We later learnt to sneak out in the cover of darkness to enjoy a joint together. After he had gone back to town, we changed to
amahlamvu ephane lobulongwe bedonki
!
Ndithu also had modern ways of playing soccer. He told us what we played was not even close to soccer. Yes it was football but never soccer! He put us in a regime of training that ended with
ivila elinguGodlwayo
resigning and us playing such attractive soccer one would not expect to find emakhaya. Stars like Dee and Shezema who went on to confound a lot of sceptics, were the proud products of Ndithu. Ndithu openly used muthi to spur his team. He would take untulo, pierce it with a needle and pin it to the ground with the needle. We knew this because he showed us and told us the reason. In order to have as many games as possible, he made peace with most villages we had skirmishes and feuds with, to the disgust of the belligerent and bellicose Godlwayo. Phela to Godlwayo, it was all about fighting and more fighting.
Ndithu was not used to using the bush as a toilet. He was scared to stray even a few metres from the house and we had to escort him all the time he sought relief from nature. Imagine what we had to endure when he suffered from abdominal complications caused by change of diet and had a pouring alimentary canal.
Once he saw a hen and cock playing a few metres away. He watched for as long as the cock would last and abruptly asked, "What is happening? Why is the big hen kissing the back of the small one?" Godlwayo explained to his town-boy. He added that he the cock found it oh so romantic for the hen to run first before succumbing to the needs of the cock.
Ndithu had a question which he asked anyone willing to listen; He said that mamazala was in the kitchen sewing her undies. Suddenly mkhwenyana appeared at the door and mamazala had to sit on the pant to hide it from the prying eyes of mkhwenyana. After the normal formalities, mkhwenyana realised his zipper was undone as mamazala kept her eyes fixed there. He excused himself to go and fix the anomaly. Just at that time babazala appeared almost from nowhere and noted that mkhwenyana was zipping up his trousers. Meanwhile, mamazala had taken the short recess to put her pants back on. This was the time babazala came into the room. He looked puzzled and did not know what to say. Ndithu asked how we would solve this nsindabaphenduli. We had no answer because we did not have pants ourselves. This was way too tough for us.
When Ndithu finally went back to town after his sister had had enough of tough life yemakhaya, it was very sad for us, just like it would be when abatshana bethu abazalwa yizazi zasempumalanga decide to go back home to their fathers.
Ngiyabonga mina.
----------------
Clerk Ndlovu can be contacted at clerkn35@gmail.com
Source - Byo24News
All articles and letters published on Bulawayo24 have been independently written by members of Bulawayo24's community. The views of users published on Bulawayo24 are therefore their own and do not necessarily represent the views of Bulawayo24. Bulawayo24 editors also reserve the right to edit or delete any and all comments received.