Opinion / Columnist
Countless court challenges have failed to stop Mugabe banning demos!
05 Oct 2016 at 20:07hrs |
Views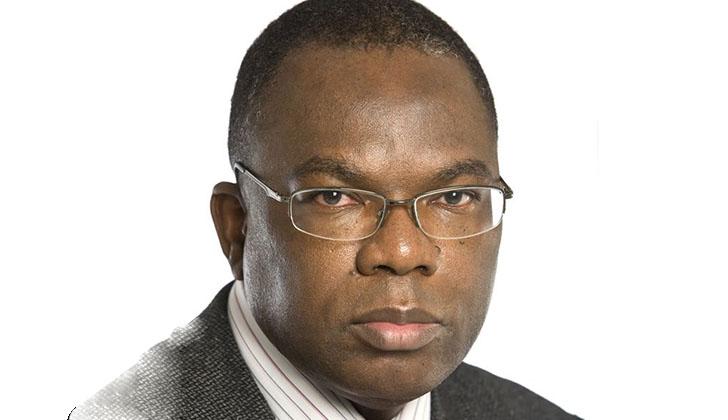 Last month, September 2016, the Police announced that all street protests were banned for a period of two weeks. The banning orders were challenged in a Court of Law, rightly so too. Judge Priscilla Chigumba ruled that the official police notice was invalid.
Judge Chigumba's judgement came just days after Mugabe had denounced judges for allowing street protests to continue. Ever since the country attained her independence, Mugabe and his Zanu PF regime have systematically denied the people of Zimbabwe their freedoms and basic human rights including the right to hold peaceful demonstrations, free vote and even the right to life!
The opposition and human rights camp, who had brought up the case celebrated. Tendai Biti who is the leader of one of the opposition parties, PDP, and was one of the lawyers for the plaintiff heralded the judgement as proof of the independence of the judiciary.
"A brave judgement that asserts the independence of the courts," said Tendai Biti, waving the judgement to the excitable opposition crowd. Echoes from history!
"Peace for our time" is the phrase spoken by British Prime Minister Neville Chamberlain on 30 September 1938 on his return from signing the Munich Agreement with the Germany's war-monger, Adolf Hitler. Chamberlain was echoing British Prime Minister Benjamin Disraeli, who, upon returning from the Congress of Berlin in 1878, stated, "I have returned from Germany with peace for our time".
PM Chamberlain was a naïve man who lived in his own dreamland divorced from the real world. His words have gone down in history for their tragic irony because in less than a year the UK and soon many, many other countries will be at war following Hitler's continued aggression and invasion of Poland.
Mugabe did not give Tendai Biti and his band of naïve supporter a month to remind them that he, Mugabe, is a tyrant and there is no such thing as an independent judiciary in his Zimbabwe.
Very few people were surprised that a few days after Judge Chigumba's ruling the Police were making yet another announcement banning street protests. The same naïve utopian idealists dutiful challenged the ban in the courts and, this time, they were finally put in their place!
"On 4 October 2016, Judge President George Chiweshe dismissed with costs, two urgent chamber applications seeking to set aside a proclamation by Zimbabwe Republic Police (ZRP) to ban marches and demonstrations in Harare Central District," reported The Zimbabwean.
"The application had been filed under case number HC 9469/16 filed on 17 September by ZLHR lawyers Tendai Biti and Dzimbabwe Chimbga on behalf of Zimbabwe Divine Destiny – a church and Democratic Assembly for Restoration and Empowerment (DARE), National Electoral Reform Agenda (NERA), Combined Harare Residents Association (CHRA) and Stendrick Zvorwadza (a political party, civic organisations and a citizen respectively)."
The new constitution still gives Mugabe "excessive powers" as Senator David Coltart has finally admitted in his book The Struggle Continues 50 years of tyranny in Zimbabwe. Mugabe "dictated the new constitution", granting himself the excessive powers, as Zanu PF MP Paul Mangwana who was the co-chair of the parliamentary committee that drafted the new constitution later boasted.
It is naïve to think Mugabe, a ruthless tyrant that he is, would not use the excessive powers to deny the people their basic human rights and freedoms to gratify his insatiable hunger for absolute power and the fabulous wealth it has brought to his family and cronies. He does not care how much suffering and deaths his selfish greed has brought to millions of ordinary Zimbabweans.
We must demand the full implementation of all the democratic reforms as envisaged in the 2008 GPA and stop wasting time tinkering with each individual section and clause of a weak and feeble constitution. The primary purpose of all this tinkering is to appease the tyrant whilst giving the gullible and naïve audience false hope.
How ironic that people like Tendai Biti never seem to learn from history, even their own blundering mistakes. We should not forget that it was Tendai Biti and his MDC friends who failed to implement even one democratic reform during the five years of the GNU to appease Mugabe. Now they are at it again!
Source - Wilbert Mukori
All articles and letters published on Bulawayo24 have been independently written by members of Bulawayo24's community. The views of users published on Bulawayo24 are therefore their own and do not necessarily represent the views of Bulawayo24. Bulawayo24 editors also reserve the right to edit or delete any and all comments received.