Opinion / Columnist
Breaking vicious cycle of bad governance, failed economy and rigged elections
11 Oct 2016 at 19:55hrs |
Views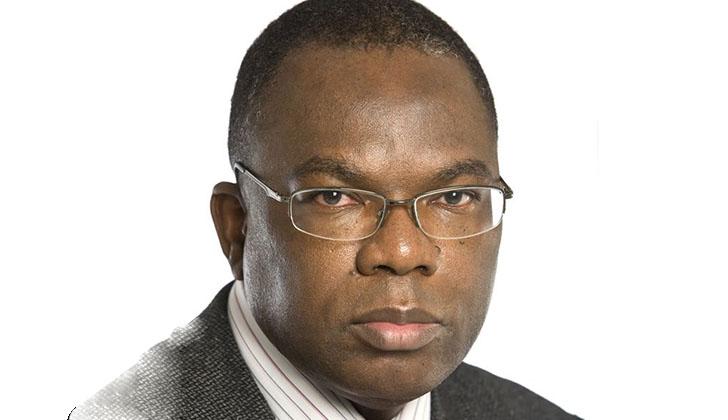 ZEC chairperson, Justice Rita Makarau, says everyone must register if they want to vote in the 2018 elections.
"The voter's roll that we are going to use in 2018 will not make any reference to what happened in 2013" she said
"If you registered for 2013, but don't register for 2018, your picture will not be able to appear on the voter's roll, and your name will actually not be on the voter's roll, which is going to be polling station specific".
Yes madam, but to what end and purpose?????
Nearly one million people (ZEC said 300 000) were denied the vote in 2013 not because they had not registered to vote, they had. They were denied the vote because their details were not in the constituency voters roll they expected. If this had affected a few hundred but not one million in a voters roll of six million! The number assumes even greater significance when that too was Mugabe's winning margin!
Even if one accepted the one million voters whose details were posted in the wrong constituency voters roll was a mistake; the mistake would have been discovered and put right if the voters roll had been released for public scrutiny a month before the voting day "at the latest" as required by law. The regime has stubbornly refused to release the voters roll even to this day.
The official position is the regime cannot release the 2013 voters roll because "of technical problems". The regime has produced voters rolls as required for the many by-elections post July 2013 and thus was able to access the voters roll data required regardless of the technical problems!
There is recorded video evidence of Zanu PF supporters being bussed from one polling station to the next to vote in the July 2013 elections.
If the 2013 voters roll was made public people would establish beyond doubt that the one million denied the vote, the bussed voters and many other irregularities were not mistakes but calculated vote rigging trickery.
The mistake would have been discovered and put right if the voters roll had been released at least one month before the voting day. The voters roll was never released even to this day because doing so will show that the posting of individual data in wrong constituencies was a deliberate and calculated thing. Nearly one million voters were denied the vote in 2013 by this single dirty trick!
No doubt the new biometric system will give the regime even more opportunities to deny many people their vote whilst granting party loyalists the opportunity to cast multiple votes. The regime can release the biometric voters roll months in advance confident that few people will have the equipment and technical know-how to uncover the dirty vote rigging shenanigans.
Even if the opposition parties were to deploy thousands of their members armed with laptops to cross check the biometric data in ever town and village; this will be an arms' race in which the regime, given its total control of ZEC and all the other state institutions, will emerge the winner guaranteed!
As long as no meaningful democratic reforms designed to stop Mugabe appointing party loyalists who are accountable to him and him alone to run key State institutions like ZEC, Police, Judiciary, Public Media, etc.; these bodies will continue to operate as if they are just another Zanu PF department.
Police Commissioner Augustine Chihuri has publicly admitted that as far as the Police is concerned all those opposed to Zanu PF's continued rule they are "agents of regime-change". The Police see it as their sworn duty to stop regime-change by denying the opposition members and public at large their basic freedoms and rights including the right to free and fair elections and even the right to life.
We need to implement all the democratic reforms designed to end the tyrannical control Mugabe has over ZEC, Police and all the other public institutions to free them to carry out their statutory duties of ensuring free and fair elections without fear or favour. Until that is done we can continue to hold these mock elections whose results is a pre-determined no-regime-change and pretend they elections were free, fair and credible.
No election designed to produce no-regime-change result can ever be a free, fair and credible election; that is an oxymoron.
When Mugabe rigged the July 2013 elections he was cocksure he will go on to rig economic recovery too; that did not happen. Today the Zimbabwe economy is tittering on the edge of the precipice;
unemployment has soared to 90%, corruption has reached new height of $15 billion dollar being looted and no one is arrested, etc.
Mugabe's grip on power has never been more tenuous than it is today and all because he failed to deliver economic recovery. The economic meltdown is socially and politically unsustainable and it is the worsen economic situation that is eroding Mugabe's power.
Justice Makarau can go ahead with the voter registration and the hold yet another mockery of an election; rigging another election is not going to improve Zanu PF's grip on power.
Zimbabwe is caught up in the vicious cycle of a bad government implementing bad policies which result in poor economic performance and poverty and so to retain power the failed leaders resorting to rigging elections. We, the people, have to implement democratic reforms to break the cycle; as we have seen already, rigging the next elections will not break the cycle or end the economic meltdown.
Source - Wilbert Mukori
All articles and letters published on Bulawayo24 have been independently written by members of Bulawayo24's community. The views of users published on Bulawayo24 are therefore their own and do not necessarily represent the views of Bulawayo24. Bulawayo24 editors also reserve the right to edit or delete any and all comments received.