Opinion / Columnist
Zimbabwe Agenda 2016: to talk one issue, one focus and resolution
26 Oct 2016 at 23:59hrs |
Views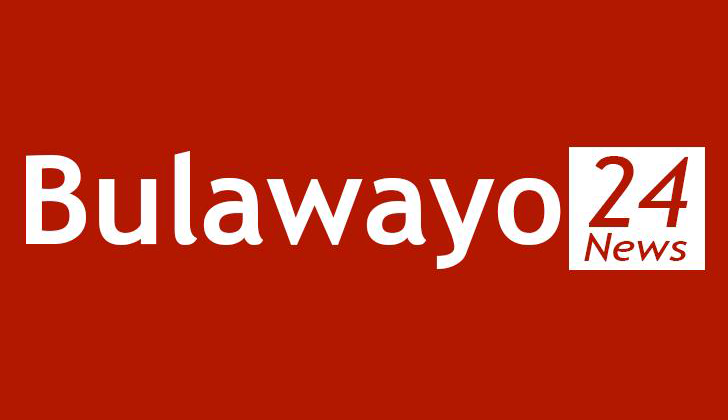 No doubt the world is somehow dazzled by a multifarious of individuals and faces that seek to be spokesperson for Zimbabwe people an/or groups for both at home and in the Diaspora. Always such people have narrow narrative however they may strongly voice concern over Mr.Mugabe poor governance legacy. Occasionally some do not even want to tell as it is on such aspects as the gloom the regime brutality and oppressive measures over the country masses has killed rule of law, industrial initiatives that create employment and the retardation of global investment in Zimbabwe.
It still remains amazing though why the world big nations diplomacy wants to hunt for a candidate they prefer to use on Zimbabwe? No nation not even the United Nations, has encouraged Zimbabweans to come together and sponsor a conference initiated by Zimbabwean groups into a voice based on evidence on poor governance and break down of law and order in Zimbabwe. Neither has there been advocacy to listen to the voices citizens speak on their country and life concerns so as to drive a human rights based agenda on people's will for Transition to good governance supported with financial and logistics packages helping Zimbabwe political impasse culminate in a democracy.
Much as we may call it international upholding of international conventions on sovereignty, the world is changing and tyranny uses states funds to undermine every rule of democracy while Embassies are powerless to stand for what is fair or speak against unfair laws. The world body need revise the concept of sovereignty even though I concede to the fact that with more dictators sitting at UN and African Union forum benches, hope for revision to standard rules that are a constraint to dictatorship and tyranny appears remotely to be raised soon if not forever.
Irrespective Zimbabwe community both at home and abroad need a concept paper on which to rally for direction and concerted efforts to constitutionally change our politics from an autocracy and tyranny to a democracy.
Considering the silence on Zimbabwe affairs from the grass roots of Zimbabwe communities, we have to leverage this silence with honesty and open observation of how evil Mr. Robert Mugabe regime has generally been to any one who, without their consent, criticize Zanu history let alone the failure by those in leadership to execute just and developmental decisions on the economy and people relations irrespective of an political opinion, a religious difference or race and tribe differences.
The attempt to put out an agenda could be as anathematic as Zanu openly talking of succeeding Mr. Robert Mugabe. Zimbabweans have become so smart that sometimes we deny the obvious for selfish expedience and defy precepts of National Interest beyond practice of any real life. Studies though have shown that we work hard, have common sense to be loyal and follow rules once such parameters are set but with higher probabilities for individualism that sometimes mitigate for failure to cooperate.
We now need an agenda than ever before. This has to be based on history of human rights abuse, multiple imprisonments of many citizens for nothing but in order to protect poor governance promoted by Mr. Mugabe and his Zanu cohorts.

ITEM NUMBER ONE ON ZMBABWE AGENDA.
Remove Corruption by Identifying Beneficiaries and expose them assuming political renewal in national goodwill, commitment and integrity has to exist and proudly promoted far and beyond current levels.
What ever fails Zimbabweans to come together on the issues that has:
- degenerated the economy,
-persistently demeaning our human rights voices to silence on abuse and brutality,
-watching with a give up mentality to the corrosive belittling of the rule of law in the country,
-the cause for selective modes on condemning of corruption,
-and, the absence of strong persistent voices on why Mr. Mugabe and Zanu have to retire immediately:
Should, in my opinion, cause a Zimbabwe national agenda until change is come.
INDENTITY OF CORRUPTION BENEFICIARIES: There is need to identify those who have benefitted from the regime and are yet still meddling in the affairs of Zimbabwe as though seeking to set the country free when actually they are instruments of oppression and surrogates to either the Zanu government or world war lords that seek to establish sectoral divisions of Africa.
SCRUTINY OF STATE MACHINERY: While it is difficult to call corruption people by names it should be easy to identify those who have worked legally in accruing wealth in Zimbabwe The government reports on taxes it also underlines the hardships in separating political chaff from deserving citizens who know the truth but are silenced by corrupt 'minority' who have gradually taken control of the senate, Parliament, Police, Secret services and the army under direct control of Zanu as a liberation struggle political party. Let it be known too that Zapu was another political party during the liberation struggle, that people irrespective of who they supported took a decision to obtain freedom at any cost. Corruption elements cannot therefore selfishly claim supremacy even above the constitution of Zimbabwe the land's supreme law.
Summary to Agenda Item Number One is therefore that all citizens MUST and OUGHT to fight CORRUPTION with intensity in all echelons of public and private sources of power. Irrespective of political affiliation ALL of US, irrespective of geographical location SHOULD and MUST echo demand for an END to:
-Corruption in governance
-Corruption in rigging elections
-Corruption in distribution of food on tribal and/or party affiliation basis
-Corruption in appointments of unqualified people
-Corruption in retiring Army Generals leaving those who support the establishment
-Corruption in policing work benefiting the top guys
-Corruption in disappearance of Billions into coffers of those who know how
-Corruption in silencing people who have issues against government failure to deliver service
ITEM NUMEBER TWO ON ZIMBABWE AGENDA
LEADERSHP to take command of the COMMON NARRATIVE on People Exploitation, Oppression, and Suppression of Freedom of Expression has to rise to a higher level with sentiments similar to Trade Union style of Advocacy in the name of the flag of Zimbabwe is needed. To overwhelm Zanu corrupt and incompetent leadership NATIONAL SENTIMENTS ON PEOPLE GRIEVANCES have to rise above political Party because of political immaturity of upcoming political parties whose objective is power for its own sake.
In Summary of Agenda Item two Zimbabweans have to see: The need for a Common Narrative on:
-abuse of power,
-abuse of citizens,
-poor governance,
-lack of transparency and officials' accountability through out all management hierarchies through out the country; by every church, social organization, schools, public service etc. at every stratum of our community in Zimbabwe.
-abuse of traditional chiefs and the culture to advantage Zanu at the expense of cohesive national integration
-Misallocation of funds which are benefiting Zanu a political party when they are people's taxes
-None balancing budgets years after year and failure to manage revenue and expenditure of government
-delayed payments of government creditors and civil servants when Mr. Mugabe birthday collects millions from public coffers every year remaining with surpluses
-why Diaspora is not allowed to vote when budgets take into account their revenue contributions?
-all negatives coming out as a result of failure to account and be transplant has to be given full publicity.
Everybody is listening to a clarion call and yet leaderships have lacked except to struggle for control of none existing authority and benefit from being a better surrogate to Zanu
ITEM NUMBER THREE ON ZIMBABWE AGENDA
Command of civilians at home and abroad to work together on making common narrative a daily language disparaging failures of Zanu is an agenda on which the country has use to establishing good governance, the rule of law and constitutional supremacy in Zimbabwe.
ITEM NUMBER THREE ON ZIMBABWE AGENDA
TRANSITIONAL government to help smooth the way into dealing and handling of a democracy after cleansing the traumatic experiences many Zimbabweans, have and are, undergoing mentally and emotionally is the bench mark of a systematic and progressive democracy.
Genuine solutions will come from managing the failure of Mugabe to run the country which needs budget, time for the country to raise her incomes from minerals, and wake up the level of industry and commerce of prior to independence level.
The putting to an end corrupt practices by retraining and retiring of certain positions who were notarial on holding Zanu political cards while also serving as government civil servants and actively enjoying to do down democracy.
Reorientation of banking system and renegotiation of loans previous government committed the country into including establishment of new friends on the diplomatic front who can give mature economical advice to progress the economy and increase employment creation.
There is good transition to leave Zanu methods and assure people mentality that the trauma of force and violence will not run government again.

CONCLUSION
Zimbabwe is a bruised and country in pain estranged from its citizens by acts of violence forced upon citizens who today are either abroad or wasting away at home unable to do anything for fear of crossing Zanu government dictatorial whims.
The national Agenda for Zimbabwe today should be to share common ground on issues affecting us all whether one is in Zimbabwe or outside of Zimbabwe. Remembering it is our loved ones being beaten, denied jobs, decent way of live while Zanu government few are made rich through corrupt empowerment methods. We need rise to a national level on matters affecting national income, peace and security of every citizen. We need a voice so the world can hear us as a people displaced whether inside or outside. We need one language, one focus and one action to bring Zanu government on her knees so we hold free and fair election. We need not replace Zanu by another dictatorial party, but need to grow political participatory methods founded on peaceful transitory benchmarks which will favour implementation of rule of law and respect of the constitution. It can be done it ought to be done.
Source - Andrew M Manyevere
All articles and letters published on Bulawayo24 have been independently written by members of Bulawayo24's community. The views of users published on Bulawayo24 are therefore their own and do not necessarily represent the views of Bulawayo24. Bulawayo24 editors also reserve the right to edit or delete any and all comments received.