Opinion / Columnist
'Bantu Education' Imposed In Matabeleland schools
16 Nov 2016 at 06:26hrs |
Views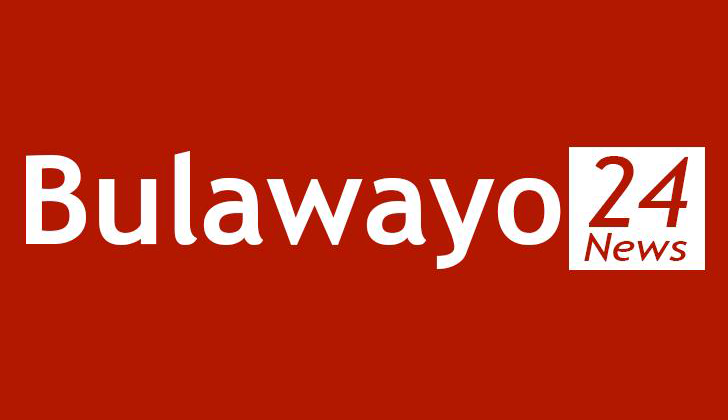 Explaining his evil and controversial Buntu Education Policy, architect of apartheid, Hendrik Verwoed said, "there is no place for Bantu in the European community above the level of certain forms of labour... What's the use of teaching the Bantu child mathematics when it cannot use it in practice?"
Another conspirator and architect of the Grand Plan, and Shona supremacist, Nathan Shamuyarira wrote, "the only way to weaken the Ndebele is to deprive him of an education." Yes he said it, a black man planning evil against another black man in the so called post independence era. That is how fear and tribal hatred can drive a man to plot against fellow human beings and permanently cripple them educationally because they do not belong to his ethnic group.
Conspirators may live miles apart, possess different skin colour and speak different languages but they have many things in common, their conspiracy theories are similar and have a similar effect on the victims. The aim of the once enacted "Bantu Education" policy in apartheid South Africa is the same as the subtle Grand Plan education policy imposed in Matabeleland. The aim is to educationally incapacitate the hated ethnic group in order to reduce competition in the labour market and create more opportunities and empower the race and or tribe that is regarded as superior.
As you read this article students, from primary to tertiary level, are sitting for their exams in Zimbabwe. As usual or should I say, as the Zimbabwe "Bantu Education" will have it, students from Mashonaland will come out with flying colours while those from Matabeleland will continue to record lowest pass rates.
Is it because students from Mashonaland are too good and hardworking than their Matebele counterparts? Is it because Matebele students are knife carrying dunderheads who study with their minds set on jumping border fences as we are led to believe by the Zimbabwe President Robert Mugabe?
The Grand Plan Review tells us a different story. It shows how Matebele kids are deliberately crippled educationally at a tender age by the segregative government of Zimbabwe. Everything written in the satanic document has come to pass.
The document proudly states, "Roughly 95% of Government jobs in Matabeleland and almost 100% in the rest of the country are held by Shonas. We cited the relevant department earlier and added positions that matter as well as low-grade jobs are invariably in Shona hands. Exceedingly heartening is the fact that the private sector went ahead without waiting for directives to implement the policy successfully. This includes factories, banks, construction companies etc.
Training in tertiary institutions too has played a very significant role, as it is critical that in manpower development due attention is paid to giving skills to the Majority indigenous Shona who will be able to take up employment opportunities always. Teachers' Colleges, Polytechs, Universities, all reflect in their enrolment, Shona dominance regardless of where the institution is located in the country. The most educated people are Shonas consequently.
With time cities such as Bulawayo will be Shona dominated as predicted accurately by the late hero Herbert Ushewokunze who at some point ill-timed the naming of Mshabezi dam as Mwanakuridza. It is a well known fact that the job distribution in the city council of Bulawayo is skewed in favour of Ndebeles. However, it is pleasing that this is the only employer in Matabeleland with a majority of Ndebeles. Efforts must be made to put them in line with the present trend.
The resistance of the teaching of Shona in all schools in Matabeleland will soon fizzle out. More and more teaching posts are being taken up by Shona college graduates and appointments of Shona school heads has already been won. Students/pupils in all schools in that part of the country will, in the not too distant future be mostly Shona." End quote.
This is the reason why there are rumblings of discontent in the whole of Matabeleland. Communities at Mlamuli in Lupane, Makuzeze in Plumtree and parts of Gwanda have since discovered that the poor results in their schools are orchestrated and they are now standing up to the tribalist government Zimbabwe, holding the bull by its horns.
Minister of Primary and Secondary Education, Lazarus Dokora, has since refused to remove Shona speaking teachers who are the epicentre of poor results in Matabeleland schools. He has not made any effort or attempt to improve the situation, not bothered at all by poor results in Matabeleland. Instead, the protesting parents are being persecuted by prosecution for demanding better education for their children, they have been arrested and imprisoned.
Like Hendrik Verwoed who saw no point in teaching the black child mathematics "when it cannot use it in practice", Minister Dokora sees no use in giving a Matebele child an education for the same nefarious reasons. Remember, the purpose is to weaken, not to empower a Ndebele/ Matebele.
In South Africa, Bantu Education produced "hewers of wood and drawers of water for the white run economy and society, regardless of an individual's abilities and aspirations," say political analysts. In Zimbabwe as The Grand Plan clearly stated above, Matebeles are tribaly excluded even when it comes to manual jobs. They want us to be only employed as heard boys, garden boys and maids for the Shona people.
Wickedness and brutality of this magnitude caused the fall of colonialism and apartheid in Africa, it caused the fall Nazism and farcism in Europe. MLO notes that chasing an incompetent teacher from one school, only for the oppressor to redeploy them in another school in the same area, has proven to be waste of time and energy. Sympathising and taking photos with members of the affected communities is good but not enough. Independence will not be achieved through romantic approaches as this is far from being a love affair. 36 years of giving our enemy a lubricated back massage service have yielded no results. Its time for change!
Instead of dealing with issues selectively, MLO will target the Shona supremacist system which is the root cause of all evil in Matabeleland. The death of this oppressive system will be the death of genocide, marginalisation, segregation, hegemony, tribal hatred and "Bantu Education" in Matabeleland.
MLO Supreme Council has devised an effective anti-oppression strategy that would cause the immediate fall of Shona supremacy in Matabeleland.
Zapu and its splinter organisation, Zanu-pf used the same strategy and secured independence for the Shona people in Mashonaland, FRELIMO used it and freed the people of Mozambique, ANC used it and people of South Africa walked to freedom. MLO will not shy away from using this tried and tested strategy which has successfully won independence for oppressed people in the whole world.
Forward with operation Mbabazane!
#ShonaSupremacismmustfall
!
Izenzo kungemazwi!
Israel Dube
MLO Secretary for Information and Public Affairs
Source - Israel Dube - MLO Secretary for Information and Public Affairs
All articles and letters published on Bulawayo24 have been independently written by members of Bulawayo24's community. The views of users published on Bulawayo24 are therefore their own and do not necessarily represent the views of Bulawayo24. Bulawayo24 editors also reserve the right to edit or delete any and all comments received.