Opinion / Columnist
#FillUpWhiteCity - a dream far fetched?
21 Nov 2016 at 06:21hrs |
Views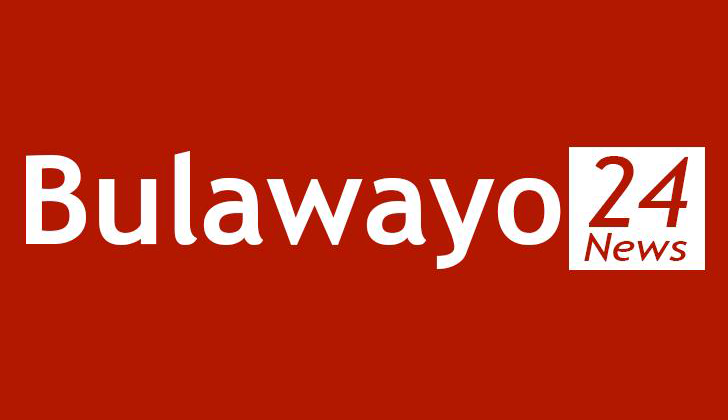 Bulawayo artists' coming together to fill up white city stadium in remembrance of the living and departed "LEGENDS" is quite a noble initiative to bring the Cultural capital of the country alive.A lot has been said and done but i strongly feel a lot still remain unsaid and undone.The organisers obviously still turn a blind eye to a lot of what i will call "ills" ,for what they are.Testing the waters at this stage cannot be simply ignored or be a subject of ridicule but a certain percentage of pessimism helps bring the much needed dosage of optimism.I hope the ills that have reduced most of our artists to cry babies in nappies who still need some spoon feeding years after learning to walk to an extent of finding comfort in being called 'upcoming artists' even after a decade in the industry are addressed henceforth...After the Masina debacle where there were more artists than the paying public ,a very serious introspection,self looking in the mirror,postmoterm,close "body' viewing and burial of the reasons why a show that was supposed to bring Bulawayo ALIVE under the 'Bulawayo Comes Alive" brought the city to DEATH amid embarrassing circumstances.
There have been an outcry on why southern Zimbabwe artists are being sidelined,a somehow factual complaint to a certain extent, but still the problem bounces back to the artists faces with a booming sound.Most of them are in music by chance,some do not take themselves seriously,some are taken away by imagined fame which they will not get even if they were to respond to the disgraceful "join illuminati today and be famous" advert.it can be proven also that most so called musicians are not musicians after all.There are those who believe music or talent always run in the family...Please!!!!,talent & dedication is not hereditary,does not run in all genes,neither is it an STI.Just because there is a guitar or people rehearsing next to your hideout bedroom does not make a call for you to wake up and dream of 'making noise' then cry foul that you are not supported,by who??..There are those who are friends with producers/musicians and they end up finding their way into the studio.Others use their fat pockets to manipulate their way to fame...please channel that cash to your family or start a butchery,piggery or something..
My guitarist friend told me he never learnt a guitar to be someone's guitarist,at least he realised he was not vocally gifted too early before shaming those who care about him(people who pull shameful stunts never feel ashamed...abayangeki,bayayangisa becine beyangekelwa)..The list goes on where an imbube artist crosses the floor to try hip hop,oh please,Ndux Malax whom some want to celebrate today never tried Kwaito neither did the iconic Cont Mhlanga even ask to feature on Lovemore Majaivana's songs,who himself did all he could creating a legacy in his chosen type of music where he flowed with ease...why he did not get enough support is topic for another day.It is therefore a case of identifying and sticking to what you know best...If you a comedian,a runner,stage manager,theatre/stage actor,dancer etc please do not try your "funnies' in the studio no matter how many times you see a microphone or you accompany your friend to a show.Never get tempted,kindly abstain!!!,.Give him or her a lift to and from a show and find your way home..
Diversity is there,yes but never abuse it in an acceptable manner..I dwelled much on the untalented who want to act talented because they are the ones who put off promoters and revellers,thereby closing doors for the talented.If the flagship(those who regularly represent Bulawayo) do a shoddy job no one will ever take you serious...
Why would you avail the worst when asked to bring the best,It is known that some might be on forefront on the benevolence of friends who lie to them that 'you are the best'...These are the artists who chase away people who should be filling up 'our dome' where you might find only a handful...over 20 musicians combined should not perform for less than a 1000 people,the best would be to find a way home where mosquitos will be longing for their feast, until all what i called 'ills' are addressed.How many of the artists have filled Matshobana,Emakhandeni,Entumbane among other halls.
How many have had people stampeding at Mamkwananzi,Sdudla,MaKhalanga,Gibixhegu among other beer gardens?,Okay let me say primary school classrooms so as to woo school kids in uniform to part with their hard earned bond coins earned from selling freezits in the scorching heat?.
If white city was to have 20 000 paying fans, who can raise his/her hand to lay a claim on at least 500 people.Who can be honest enough to say he/she attracts less than 50 & seek help to boost their brand.It is that time musicians ought tell themselves and each other open/naked truths to save stagnant careers..Do musician A even listen to fellow musician B's music at least? Omunye with kimi 'ah lowana type yemusic yakhe iyabhora ifuna emapulazini lema growth point'..
Ironically the so called growth point attracts a fairer crown than the 'town fella'.~Yiyo i 'bring him down syndrome' Is 26 November the ideal date or diasporians should have been baptised with local music on their arrival for the festive season and part with their few rands,pounds,pula and yuan? Maybe they are thirsty to quench what the region has to offer,at least have an uninterrupted taste,after taste or no taste...The dream is ON and it is REAL
#fillupwhitecity
ALL ROADS SHOULD LEAD TO THE REVERED WHITE CITY STADIUM(26 NOVEMBER)
INJIVA HOME COMING(DINGUMUZI STADIUM 24 DECEMBER)
TSHOLOTSHO ARTS AND CULTURE FESTIVAL 26 DECEMBER(TSHOLOTSHO CENTRE)
KALAWA HOME COMING -AROUND DECEMBER END
Yours truly will be watching with keen interest which one attracts a lot of people...do not forget the commercial part.Can tell you which one will be number one in terms of attendance and which one will be number 4 and Why but will give the log standings after all of them lest i will be labelled pessimist...the reason for such log standings will be thus provided!!!
#kaitse
Source - Trevor Moekie Kaitse
All articles and letters published on Bulawayo24 have been independently written by members of Bulawayo24's community. The views of users published on Bulawayo24 are therefore their own and do not necessarily represent the views of Bulawayo24. Bulawayo24 editors also reserve the right to edit or delete any and all comments received.