Opinion / Interviews
Zanu-PF's greatest opposition is not Tsvangirai's Alliance
10 Nov 2017 at 13:28hrs |
Views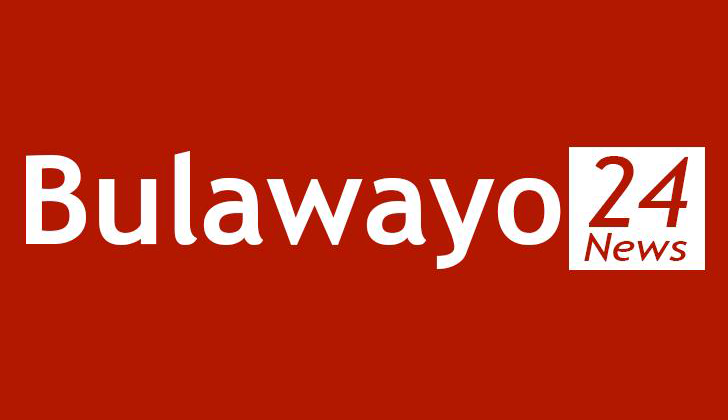 AS THE Zanu-PF wars continue to grip the State, amid serious economic meltdown and a disjointed opposition, our reporter Tendai Kamhungira took time to speak to respected political analyst and civil society leader Brian Kagoro to give an expert analysis on these issues.
Q: There are signs of authoritarian erosion in the ruling Zanu-PF party. The vice presidents are at each other's throats, while the party is also organising an extraordinary congress in December ahead of time, what is your reading into this squabbling?
A: Zanu-PF was formed as a faction out of Zapu in 1963 and has since its inception suffered from incessant factional fights and some highly corrosive. These factional fights are the stuff that movies (thrillers and action-packed dramas) are made of.
The Mgagao Declaration and deposing of Ndabaningi Sithole as leader of Zanu , the Nhari Rebellion , the assassination of Herbert Chitepo, the dismantling of Chitepo ideological college and Vashandi Rebellion, the death of (Josiah) Tongogara and etcetera.
These vicious internal fights are well documented in the report on the assassination of Chitepo; books by the late Wilfred Mhanda (Dzinashe Machingura); Fay Chung, Edgar Tekere and interviews given by various war veterans and serialised by in State media over the last two years.
So, factionalism is within the DNA of Zanu-PF. It is unlikely to neither kill it nor lead to the disintegration of Zanu-PF. If anything, it always seems to re-energise the Zanu-PF base.
I personally do not make much out of the disagreements between Dambudzo Mnangagwa and Reward Mphoko, it's just their egos and possible competition for the affection of Robert Mugabe.
Each wishes to be seen as more loyal and perhaps even more deserving to succeed the incumbent. The most likely possibility is that the extraordinary Zanu-PF congress might simply re-endorse Mugabe as their party flag bearer.
You should note that the regional and ethnic innuendos in the current Zanu-PF succession feud are not new. What is new though is the widening gulf between the party leadership and organisation of war veterans. These ethnic/regional undertones are very dangerous as they only serve to polarise the nation, the civil service and possibly the coercive arms of State as well.
Ethnicity and regionalism is a highly dishonest and yet convenient narrative that finds gullible takers across the political party divide. There already exists many Generation 40 (G40) and
Lacoste sympathisers within the rank and file of civil society and the oppositional movements.
This type of emotive politics can immobilise the momentum of democratisation struggles and reduce the opposition into a bemused bystander or spectator of Zanu-PF internal renewal politics.
Q: Do you think Vice President Emmerson Mnangagwa will survive next month?
A: Mnangagwa rose within the Zanu-PF hierarchy partly because of the patronage of Mugabe. He was for many years fiercely loyal to his boss. So much so that it seems ridiculous to even suggest that Mnangagwa ever represented regionalist or ethnic Karanga interests, let alone side with historical Karanga factions.
He may even have played a key role in dismantling them. His recent ascent to the vice presidency was as much the outcome of his sophisticated ability to work through the maze of Zanu-PF power politics as it was a sign of Mugabe's trust in him.
I think that we must never underestimate the possibility of last minute elite-pacts designed to defend common interests. Mnangagwa and Mphoko were not elected by anyone to be vice presidents. They were appointed and serve at the pleasure of their sole constituency, Mugabe.
The real likelihood is that both vice presidents might not survive the proposed re-introduction of the female VP post. No one should ever assume that Mphoko will necessarily survive a delegates popular vote.
I do not see him getting endorsed ahead of Simon Khaya Moyo, Kembo Mohadi and other politicians from Matabeleland. In short, no one other than Mugabe is safe at the mooted special congress in December 2017.
However, Mnangagwa's survival or political demise will not be determined by resolutions of the majority only. It will depend on the whims and desires of the first family.
Their political body language between now and December will point the delegates to where the axe must fall. The slew of suspensions of his allies, his allies failed attempts to depose (Saviour) Kasukuwere, Jonathan Moyo and (Patrick) Zhuwao suggests that if he is retained as VP, Mnangagwa will have been severely weakened to pose any threat to either his boss or the preferred successor in Zanu-PF.
It is important to pay attention to the deliberate attempt by Mugabe in his new Cabinet to achieve three ends, namely: generational balance by bringing in several relatively young ministers ; gender appeasement by bringing in a few younger women and succession sign-posting by bringing in technocratic war veterans.
This could be a glimpse of things to come across various sectors, including the police force, State security and military. It is possible that Mugabe might not name a specific successor but has essentially redefined the succession power matrix with both new and impending appointments.
He is handing over the levers of power to persons whose ambition and operational nimbleness must not be underestimated. Mugabe is in a very subtle way redefining the political and power alliances ahead of the 2018 election.
Q: Do you think First Lady Grace Mugabe will become one of the vice presidents and under what circumstances or another woman will be appointed into the presidium?
A: The role of Grace Mugabe in Zimbabwean politics has been enigmatic. Beyond the public irritation with her seemingly irreverent and culturally inappropriate public humiliation of men of power, there is need to analyse what she has achieved.
She has managed to dismantle - wittingly or unwittingly - strong men and women who many assumed were entitlement to rule Zimbabwe.
In doing so she has exposed herself to great ridicule, scorn and in some circles, admiration. There is method to her haphazard attacks against some of her husband's allies. Like her or hate her, Grace, has become a "king maker" of sorts in her own right.
Whether this is short-lived or outlives her husband's tenure, it is material. It is what it is! Where her vitriolic attacks are driven by fear or ambition is less important than their most immediate effect on the Zimbabwean political landscape.
We must distinguish between being vice president of Zimbabwe through an elective process and being appointed as such by the Zanu-PF congress. Mafirakureva (Grace) could easily bag the post of VP if she really wanted it.
I suspect that politically it would be more strategic for her to allow one of her allies, a pliant, loyal and senior female (preferably with war veteran credentials) to land the VP job. Without being appointed into the presidium, Grace already commands a lot of informal power and "unusual" influence for a liberation party.
The critical votes of the provincial as well as women and youth structures will determine the female vice presidency. My own view is that - though easily doable-it would be a titanic political error for Grace to go for the vice presidency during her husband's tenure as president.
Q: Do you see Zanu-PF winning next year's elections?
A: Zanu-PF has had a head start in the 2018 election race. Clearly with the overtures made to the youth, traditional leaders and via command agriculture, Zanu-PF appears to be leading.
However, this early start is always a double edged sword. Zanu-PF is likely to become complacent or suffer from overkill. Despite seemingly inherent and implanted turmoil within various opposition formations, Zanu-PF's greatest opposition remains the economy.
If the economy takes a nose dive or if social indices continue to decline, this will mobilise moral outrage across the rural-urban divide. Add to this possibility, disaffection that might arise as a result of the axing of Mujuru and perceived denigration of Mnangagwa.
Let me qualify the Mnangagwa factor. Mnangagwa as a historical figure represents huge contradictions. He is highly respected, mythologised and feared in some circles and yet
Mnangagwa has never had a deep and wide mass appeal and following within Zanu-PF.
He once characterised himself as "soft as wool" in order to dispel widely held notions of a cruel and brutal leader. Mnangagwa's power base - it seems - lay in his mastery of the coercive arms of State.
It is important to underscore that his ultimate survival or demise will depend not on his popular mass appeal and war credentials, but his ability to retain control and confidence of the coercive arms of State. In reality, the army, police and intelligence services are not monolithic and homogenous.
Though loyal to the State leadership, they do not necessarily share a singular loyalty to an individual civilian "Chef". I personally suspect that the ghost of Solomon Mujuru may as yet play a determinant role in who becomes the undisputable leader of the coercive arms of State and indeed Zanu-PF.
Q: What is your reading into the opposition politics?
A: Opposition politics is in a depressing state. It has become infected with a status quo syndrome characterised by recycling of leaders, exhausted ideas, narratives and strategies.
It emerged 20 to 30 years ago committed to taking Zimbabwe towards a new democratic pathway and a new leadership ethos. It risks doing exactly the opposite unless egos subside, strategies are re-oriented and leadership is broadened by enthusing new blood.
Zimbabwe's opposition politics must be understood in three layers, namely: the utter mayhem and confusion at the top; the consistent coherence of the mass base and the fluidity of the middle leadership and middle class support base.
If you consider the incoherence at the top, you might conclude that it is time to write an epitaph on the grave of oppositional politics.
However, if you consider the power to self-mobilise around social grievance of the middle class and mass base, you must inescapably conclude that perhaps the opposition is stronger than it appears and it would be naïve to write it off.
The rise of social movements, independent voters and also new social commentators suggests that there is light at the end of the tunnel and the genius of any opposition leadership lies in its ability to harness and harvest these diverse political incarnations.
Q: As we speak there are three opposition alliances, what does this mean against the spirit of a grand coalition ahead of the 2018 elections?
A: As already stated, the dilemma of conceptualising unity actuated solely by power-sharing, job security and stomach infrastructure is that the determinant factors are highly subjective and personal.
De-personalising the discussion about coalition building requires great skill and patience. The multiplicity of coalitions will have both positive and negative consequences.
However, given the fate of faction-ridden Zanu-PF, a more united opposition would have handily exploited the cleavages for its own benefit and built a formidable electoral platform that inspires public confidence as well as mobilise new voters.
On the negative side, therefore, the longer it takes to arrive at a united front, the more apathy you are likely to generate. If no unity is achieved, then the possibility of splitting votes is very high.
Equally so, if a dissatisfactory alliance is entered into, this too will have very negative consequences for the long-term survival of the opposition as we know it today.
The total disappearance of previously dominant opposition personalities and parties is not a new thing in Zimbabwe's recent political history. Where is UANC, Forum Party, ZUM, and ZUD? They expired with recurrent electoral failure, infiltration and strategic impasse.
Q: What do you think should happen to conglomerate the opposition into one alliance?
A: Any serious opposition coalition must first agree on the vision for a post-Mugabe era, policies for Zimbabwe's economic structural transformation, and comprehensive State reform agenda.
These substantive issues will determine the kind of leadership that will be required taking into account the ability to energise the grassroots, persuade the middle class, convince potential investors, effectively manage the State, and efficiently steer the economy towards recovery.
This will require a delicate and balanced mix of grassroots savvy and technocratic competencies.
This is a very difficult proposition as MDC feel that theirs bears a national brand recognition. But all unity is sacrifice and failure to frontload painful changes often means that one bears the cost of delayed action much later when it has multiplied.
We learnt with Simba Makoni in 2008, eight percent, that small margins make a difference between victory and defeat, rigging notwithstanding. It would be a tragedy if the opposition learnt nothing and forgot nothing from the 2008 experience.
If the opposition decides to choose their leader using a no-compete principle, this should not be applied wholesale to MPs and local government positions. These other posts must be contested in joint primaries.
People at the local level elect their councillors and possibly their MPs for totally different reasons than they do the party flag bearer. Arbitrary allocation of parliamentary and local government seats poses a serious risk to both such a grand coalition's survival as well as its electoral prospects.
Affection is not like "money transfer" it is not transferred by diktat or top-down to the imposed or anointed MP or councillor candidate.
It must be clear that what is desired now is not a power-sharing agreement for power's sake or a pre-allocation of power slots of a power that has not yet been conquered or acquired. Feuding over the allocation of seats that are not even assured seems somewhat bizarre, if not illogical.
Q: The flag bearer of the MDC Alliance has been taken to South Africa for medical treatment; do you think Morgan Tsvangirai must continue as the leader of opposition politics considering his health status?
A: I do wish ... Tsvangirai a speedy recovery. But frankly speaking, who is not sick amongst the Zimbabwean ruling party and opposition leaders contending to replace Mugabe? If it is not a non-communicable disease (NCD), then it is one terminal illness or another. Medical advances allow for many of these conditions to be managed and at times even reversed.
Many people have beaten cancer before. In my view, poor health alone cannot be the basis for barring anyone from contesting an election. You will recall that presidents Levy Mwanawasa (Zambia), Muhammadu Buhari (Nigeria), Umaru Musa Yar'Adua (Nigeria) were all elected when their health status was in doubt.
The lessons we draw from these examples is not so much whether Tsvangirai should lead the opposition coalition, but whether he will be able to shoulder the post-election victory duties of running the State?
Only Tsvangirai and his doctor can answer this question. However, there is a case to be made for some form of expansion and diversification of leadership and skills-mix in order to appeal to a new generation of supporters.
The larger democratic question is what mechanisms MDC puts in place to manage leadership alternation.
Q: It also appears that just like in Zanu-PF, the MDC does not have a succession plan, how can this be resolved without destabilising the country's biggest opposition party?
A: Before we normalise this concept of succession planning within a democratic party context, we need to interrogate what it means. Does it mean that the MDC should predetermine who should lead after Tsvangirai?
Does it mean that the rules of selecting another leader after Tsvangirai should be clarified? In other words, ordinarily a democratic party does not anoint or appoint a leader, it elects. The party membership should be able to decide whether to elect a particular individual.
This could be a person already within the MDC presidium, NEC or just an ordinary member. Instability arises out of hijacking that sovereign right of the party membership to elect their leadership. Understandably there may be extra-ordinary circumstances under which a successor must be chosen without due resort to election.
Ideally this should be temporary measure pending a proper elective congress where leadership is determined through an open, transparent and accountable democratic process. The rules for such election should be clearly spelt out as must eligibility of potential office bearers. This is as good a time as any to determine these issues.
Q: The economy is collapsing but all the parties gunning for office seem not to have a sound economic plan, why is it like that?
A: For starters our opposition needs to determine that they are not Zanu-PF-lite or simply vehicles for replacing the status quo. They must determine that they are a true alternative in terms of their policies, values, leadership style, inclusive, participatory and democratic politics, as well as vision for Zimbabwe. Zimbabwe does not suffer from lack of policy capacity.
We have placed a high premium on pragmatism and seem to be ideologically unclear beyond empty rhetorics about transformation when in effect every policy we are pushing is ultra neo-liberal or just merely convenient defensive radicalism.
The process of evolving an economic policy blue-print requires a broad based consultative process that deliberately links social and economic concerns and actors.
Zimbabweans have known since the 1980s what needs to be done to achieve diversification within the economy, economic structural transformation , industrialisation, increased agricultural productivity, ensure the growth of sustainable local economies and so on and so forth.
We seem incapable or unwilling to implement common wisdom regarding how to arrest grand corruption, plug the holes that are facilitating massive illicit financial outflows, rampant smuggling of fauna and flora.
Increased tourism flows could easily ease our liquidity crisis and yet we are reluctant to implement free movement of people, goods and services or a universal 'visa on arrival' policy. We have placed an exorbitantly high premium on politicking rather than on economic common sense.
We have a very diverse Zimbabwean Diaspora which could help shore up investment flows into the country as well as offer invaluable and much needed technical skills to leapfrog our economy into the fourth industrial revolution and yet we stupidly reduce the value of this Diaspora to remittances and ensuring that they do not have the right to vote?
We are focused on mining gold, diamonds and platinum and not phosphates, nitrates, copper and other minerals that would be of immense benefit to our ambition to industrialise and increase agricultural productivity.
Zimbabwe has a very low tax-to-GDP ratio because we do everything to deliberately informalise every aspect of the economy and shrink the revenue base. There are very few incentives for the local or even Diaspora investor. We are in this mess because we think that a structural crises such as we face can be fixed through tinkering.
Q: What do you think of the BVR process and issues raised by observer groups to do with proof of residence?
A: The uptake of the BVR technology, the preparedness of the State at all levels and the energy efficiency required remains a huge doubt. The capacity of all actors within the electoral process to monitor, evaluate and even access the requisite data on the BVR system is also doubtful. The gross inconveniences caused by proof of residence requirements are self-evident.
Let me, however, clarify that I am not in favour of scrapping the requirement of proof of residence as the solution. To allow a situation where no form of proof of residence is required (even a much simpler one), is to create room for rigging on an industrial scale.
One can bus voters into areas in order to tip the scales in those constituencies where their opponents seem much stronger.
A keen analysis of the voter registration patterns should point you to the ease with which the outcome of the 2018 election could be pre-determined by sheer manipulation of the numbers.
Ultimately, new technology is controlled by human beings and the most important question is "who controls the human beings that control the technology?"
Q: Do you think the 2018 elections will be free and fair?
A: The failure to reach consensus on pre-election reforms required in order to make the political playing field even for all involved, essentially means that the election is unlikely to be fair.
There have been several incidents of violence and intimidation inter and intra-party. There is a huge imbalance in the media coverage of the ruling and opposition political parties, albeit with some moderate improvements here and there.
By this reason alone, the election is unlikely to be fair. There is, however, room to make amends. If reforms are done and the election is held later rather than earlier, this verdict may change.
At the moment I can safely say register to vote and do indeed vote knowing full well that the 2018 elections are most likely to be unfair and if the intimidatory arrest of opposition candidates continues, it will certainly not be free.

Q: Who do you think will win next year's elections?
A: I am not given to speculation. What I know is that the party that registers the highest number of voters and mobilises the highest number of its supporters to go and vote during the election will win. Nothing is signed, sealed and delivered yet. Leading is not the same as winning.
The battle for the hearts and souls of these younger voters has not yet begun.
At the moment both the opposition and the ruling party are still talking to themselves and their traditional base of loyalists. In doing so, they are likely to be lost in political translation.
Source - dailynews
All articles and letters published on Bulawayo24 have been independently written by members of Bulawayo24's community. The views of users published on Bulawayo24 are therefore their own and do not necessarily represent the views of Bulawayo24. Bulawayo24 editors also reserve the right to edit or delete any and all comments received.