Opinion / Interviews
'Mnangagwa's govt must accelerate reforms to move forward'
17 May 2019 at 17:24hrs |
Views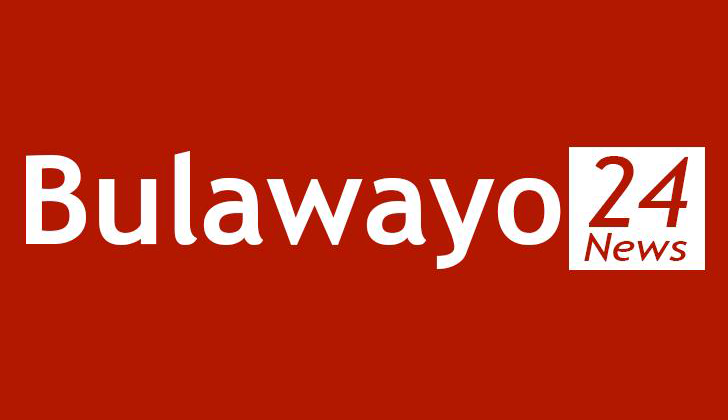 THE European Union (EU) and Zimbabwe are set to resume political dialogue, which officially stopped in 2002. Under Article 8 of the Cotonou Agreement, the EU will seek to re-engage with government, a sign of a renewed desire to normalise relations, according to acting ambassador Thomas von Handel (TH).
Zimbabwe Independent political reporter Nyasha Chingono (NC) spoke to Handel on the dialogue and other bilateral issues between Harare and Brussels. Below are the excerpts of the interview:
NC: Can you briefly explain what Article 8 of the Cotonou Agreement on Political Dialogue entails and how it fits into the dialogue that the EU is mulling with the government of Zimbabwe?
TH: It is a political dimension of relations and covers a host of political issues including questions of human rights, democracy, and rule of law. So what we call political dialogue is what we are referring to as well as Article 8 and this is something we do in our relations with our partner countries.
The format of this dialogue can vary very much from country to country and it always depends on the local circumstances, on the needs and the readiness to engage. But particularly it will be happening once a year. It would be from our side, the EU ambassadors and of the other side from the government, either the Ministry of Foreign Affairs, in some cases in Uganda it is the president himself who conducted this dialogue, but it varies.
It is also a question of relations. The agreement has a political part, development part and the trade part. So from our side we are looking at trade relations, political and development relations. This is what we are engaging in. I have not been able to take stock of time as to the last time when a formal Article 8 dialogue with Zimbabwe was held. Of course after 2002 in relation to the land reform and the human violations it led to appropriate measures and as a result restrictive measures. So since then there has not been any formal Article 8 engagement.
At this stage, we have restrictive measures in place. The appropriate measures expired in 2014 and we have re-engaged and since 2015 we agreed that we will have an informal dialogue at secretary level in the Ministry of Foreign Affairs. So now we are looking at our first formal dialogue with the Zimbabwean government.
NC: When will dialogue commence and at what stage are the preparations?
TH: Right now, we are still at the planning phase so we think within the next two months. We have to still agree on a date and on the place and we will also discuss the agenda with the Ministry of Foreign Affairs. This is where we are.
We are pleased that we have been having informal meetings with the permanent secretary (James Manzou) who also reported when he went to parliament. We have had informal dialogue over lunch with the EU ambassador and the Ministry of Foreign Affairs. Our intention is to continue this process, until government is comfortable to have it on the ministerial level.
NC: What issues are you looking to discuss in-depth during the dialogue meetings and how important are they to Brussels-Harare relations?
TH: We have political, trade and development relations so it's very broad. So we are ready to discuss all these issues depending on what the government of Zimbabwe is ready to discuss. If we agree on the agenda then the dialogue can start along those parameters. It is very long; it goes from global to regional issues and also on our bilateral relations that we are happy to discuss. It is a forum for formal exchange between Zimbabwe and EU.
NC: Are we going to see normalisation of Zimbabwe-EU relations after the dialogue?
TH: Yes in a sense, you can say it is a step to normalise the relations. Like I said, we do this kind of dialogue with all the countries of the Cotonou Agreement which will turn to normalisation of relations. What is discussed depends on our agreement with government. Each case, each country is different, but for us having a formal dialogue is a sign of the normalisation of relations between EU and Zimbabwe.
NC: Is re-opening dialogue with Zimbabwe an endorsement of President Emmerson Mnangagwa's government?
TH: It is not an endorsement as such. We, as the EU, have relations with countries and our interlocutors in this country are with the authorities. So we have relations with government, civil society; we conduct dialogue, with opposition; we try to have relations with stakeholders including business. But our interlocutor is firstly with the government in the country that is hosting us.
NC: How has the Zimbabwean government responded to your willingness to dialogue?
TH: It has been very positive. There are key indicators that they want to engage and normalise relations, sort of practical manifestations to re-engage with us as EU is also seen in the willingness to engage in dialogue.
NC: What are the pre-conditions for normalisation of relations and what steps would you want government to take towards full re-engagement with the EU bloc?
TH: There is no pre-condition. We firmly believe that it is also important to speak and have dialogue rather than where you cannot do that. So there are no pre-conditions from our side.
Our wish is for Zimbabwe to go on and implement political and economic reforms which we believe will be of benefit to Zimbabwe, first and foremost to its people and also to our relations. This comes from a belief that in a world where people share values it is always good to talk than be confrontational. We have relations with many countries that do not exactly share the same model of development and beliefs. We have China with the conduct of human rights but we have close relations with China. So there are no pre-conditions. We are looking at, for example, how government is implementing the Transitional Stabilisation Programme and what kind of future plans the government has.
We would also want to share with government what we think on global issues, discuss climate change issues, the issues of multilateralism, the United Nations or in regional terms like Zimbabwe's thoughts on African Union and how they see the African continent developing.
On trade, we also talk about the regional and the continental trade for example Zimbabwe has ratified the Africa Free Trade Area. On the development side and the assistance that we are offering is also part of this dialogue. So our relations are not one sided only. There are no pre-conditions.
NC: What is your assessment of relations between EU and Zimbabwe at the moment?
TH: From our side, I can say we have been engaged with Zimbabwe since Zimbabwe's Independence. We have obviously gone through ups and downs. But we always have been here and on the side of Zimbabwe. There is an opening on the side of government and willingness to re-engage. We believe that as partners there are also critical issues. You can look at it as a reset of the relations.
NC: You spoke about trade, developmental and political dialogue. Is the EU also willing to engage Zimbabwe to discuss economic issues and possibly help its economic resurgence?
TH: Our trade relations and our trade agreements are not only about trade but economics and the investment climate which is up for discussion. So, yes, the economy is important. Co-operation is part of our dialogue as well.
NC: Are we likely to see the removal of sanctions on Zimbabwe?
TH: I cannot predict that. The restrictive measures are part of foreign policy tools. They are decided by the Council of the EU and we have in the case of Zimbabwe an annual review. So, each year there is a process of deciding what to do with the restrictive measures. They have over time become much more limited and targeted. And as over time the relations develop, they look at these measures and review them.
So I cannot predict, but there has been a call by the Zimbabwean government to remove these measures and we are saying we wish to see a number of reforms to then be able to re-assess these measures. That will be part of our dialogue.
NC: The EU has in the past expressed concern over the slow pace in the implementation of political and economic reforms. What could be done to quicken the pace of reforms?
TH: We are seeing urgency in tackling reforms in Zimbabwe because of the situation that Zimbabwe is in and because of the relations with for example the international financial institutions. There is a link between political and economic reforms. So we feel to address the economic issues that Zimbabwe is facing, political reforms are urgent because they will allow partners necessary space to then tackle issues of access to international financing for example. So sometime, we impatiently wait. It is a process and as everybody realises that it is not easy.
Reforms take time so now we welcome the movement. There is time taken to try and engage stakeholders. Would we like to see things moving faster, yes, but it is not up to us to dictate the speed. We are certainly happy to help where we can, but we cannot and certainly don't wish to dictate reforms.
As the ambassador says, the constitution dates back to 2013 and this is 2019. There have been steps taken, but it has been six years. So reforms and steps are welcome.
Source - newsday
All articles and letters published on Bulawayo24 have been independently written by members of Bulawayo24's community. The views of users published on Bulawayo24 are therefore their own and do not necessarily represent the views of Bulawayo24. Bulawayo24 editors also reserve the right to edit or delete any and all comments received.