Opinion / Interviews
'We did not send you to unseat the leadership'
04 Sep 2022 at 07:56hrs |
Views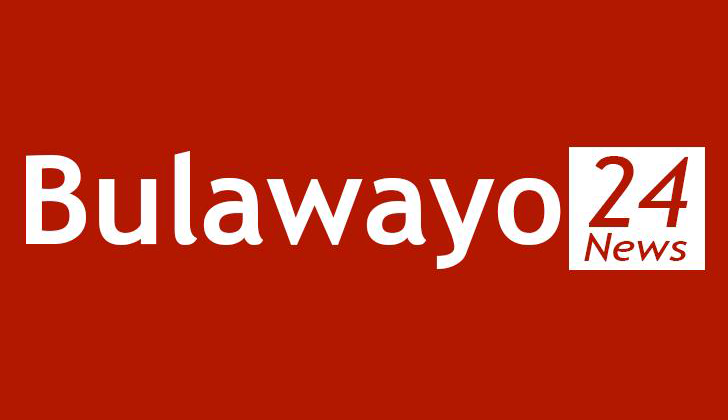 We resume our interview with former ZPRA guerilla and now Zanu-PF Secretary for Administration Dr Obert Moses Mpofu who during the armed struggle was also known as Cde Mzandeki. Dr Mpofu who joined the armed struggle at the age of 16 was one of the early cadres to be trained in guerilla warfare with him being trained together at Morogoro in Tanzania with late General Solomon Mujuru (Rex Nhongo), National Hero and former ZPRA Chief of Staff and Personnel Cde Cephas Cele, Minister Cain Ginyilitshe Mathema and the last ZPRA Political Commissar Colonel (Retired) Richard Dube aka Gedi among others.
Today in his narration to our Assistant Editor Mkhululi Sibanda (MS) Dr Mpofu brings to the fore an issue which many are not comfortable about, the internal problems that afflicted Zapu that saw three camps emerging. Zapu's internal problems saw a camp headed by Jason Ziyapapa Moyo which went on to re-organise the party and the military, the second under James Chikerema which on to form FROLIZ while the third was composed of "dissatisfied" guerillas who attempted to round up both members of both the JZ Moyo and Chikerema camps and take over the running of the party. The third force was to be known as the 11 March Movement.
The 11 March Movement was composed of guerillas who "well educated". In this instalment Dr Mpofu picks up the interview from the time he was deployed to the eastern front on the Zambian side. Below are excerpts of the interview. Read….
MS: Last time Dr Mpofu you were talking about your time at Chakwenga, the logistical problems that you were encountering as guerillas. Take us through that period.
Dr Mpofu: I spoke about the arrival of now Colonel Tshinga Dube with his military communications unit that included Livingstone Mashengele, Bhekuzulu Khumalo, Zwelibanzi Mzilethi, Cain Mathema and others. It was at that time that we had serious food shortages and communication with Lusaka was not as smooth as it was supposed to be. As guerillas we then decided to get in touch with our Zapu headquarters to find out what was the problem. As the military we chose 33 comrades, those deemed to be educated among us. We wanted them to go and find out what was happening, what were the problems there. We had been trying to get in touch using our communication system, the Moscod but without getting any joy. There were no replies. So the 33 comrades who included Bhekuzulu Khumalo, Walter Mthimkhulu, Sinyoro, Tshabangu, Livingstone
Mashengele took off for Lusaka with specific terms of reference to find out what were the problems there. However, when they got to Lusaka instead of doing what we had agreed upon they decided to do otherwise. They decided to unseat the entire leadership of the party which was not what we had sent them to do. They became ambitious and were assisted in that regard by some in the the Zambian leadership who gave them vehicles, Land Rovers to round up the party leadership. They didn't even report back to us, we heard from BBC.
MS: What you are bring up is very interesting because this part of history some people don't want to talk about it. It seems some Zapu issues have remained classified up to today.
Dr Mpofu: This is because the history of Zapu to some revolves around certain individuals. Those individuals are supposed to be only ones who can talk about Zapu/ZPRA and they should validate certain information which is not proper and its very unfortunate. If anything was not validated by Dabengwa (Dumiso) then it's not true. Zapu like any other organization went through certain phases which we should talk about them, we were there and experienced that part of history. People are reluctant to talk about some issues, but I saw in your interviews recently and was impressed with Irvine Sibhona raising issues that some people are not comfortable with. Let's talk about our history.
MS: As guerillas during that time it is said you were not happy with the behaviour of the party leadership such as bringing foreign journalists to your operational areas.
Dr Mpofu: It's true, Chikerema used to bring foreign correspondents such as Angus Macdonald of the BBC to come and take pictures of our crossing points, lapho ama guerilla ababechapha khona. Chikerema said that was part of the propaganda to the international community where we sought the supply weapons to our struggle.
MS: As fighters how did you take that?
Dr Mpofu: We saw it as a betrayal to our armed struggle as we felt we were exposing ourselves to the enemy forces. With such publicity it meant that the enemy could easily follow our activities. We were against it. As for the British Broadcasting Corporation (BBC) we knew it was part of those who were against our liberation struggle, so we were very uncomfortable and livid.
MS: As the drama was going on in Lusaka you comrades at the front remained there.
Dr Mpofu: Like I said the comrades we had sent didn't even report back to us, we heard everything from BBC with McDonald reporting. He was the one reporting effectively about that situation. The situation was very bad in the camps. No food, no supplies and operations were also stalled because there were no supplies, that's when we started hunting for food to give to the comrades. Ukudla kwakhona kwakuyi nyama kuphela. While we remained in the camps the fight for the party continued, resulting in the process that took place at Mboroma Camp when the Zambian government brought the warring parties together there.
There was some mini-conference to establish exactly what was going on and who was in control. I think that is what caused the split between JZ labo Chikerema. Chikerema took his group and JZ also took his group one side. As for the 33 that we had sent, that group yabo Mzilethi was arrested and thrown into Zambian prisons. Then there was another group that came out during that conference and said it was neither aligned to JZ, Chikerema nor the 33 fighters. Then eyinye igroup remained within the liberation side, they wanted to continue fighting under the national leadership. Abanye of course got fed up and they dissociated themselves with any other group.
We learnt that the majority of them were deported, I think they were about 126, they were handed over to Smith. I have never seen any of those, I think Smith killed them. The leadership dissociated itself from them and they were sent back to Rhodesia through the Zambian government. As for the 33 comrades to be known as the March 11 Movement were later on rescued by Amnesty International and sent to the United Kingdom where they furthered their education.
MS: Then take us through what happened after those internal problems.
Dr Mpofu: Myself I was moved from the eastern front to the western to continue with operations. I was based at a camp that was under the command of Cde Cephas Cele whom we had trained together at Morogoro. But the bigger unit of our group was at DK. That was our major operational camp eyayilama cadres amanengi. I was later moved to the reconnaissance unit ngasebenza lo commander who was Killion Dube. I worked with other comrades such as Brother Khupe, Mike Mlilo, Zitshe Moyo as well as amajaha eANC, uDoti loPeter Mfene and others.
It was a sizable group. So we were covering ama crossing points and actually establishing others from Chirundu right up to Kazungula because the other camps had already been established. Sisuka laphana eDK we moved to Livingstone, some place on the western part of Livingstone okuthwa yi Vietnam which we called VC.
To be continued next week with Dr Mpofu talking about he left combat life after he was seconded by the commander to return to school where he later on became a beneficiary of a scholarship fund that was run by Cde Zanele Mbeki, the wife of former South African Head of State, Cde Thabo Mbeki.
Source - The Sunday News
All articles and letters published on Bulawayo24 have been independently written by members of Bulawayo24's community. The views of users published on Bulawayo24 are therefore their own and do not necessarily represent the views of Bulawayo24. Bulawayo24 editors also reserve the right to edit or delete any and all comments received.