Opinion / Letters
Liberate and free the last colony of Africa
11 Aug 2018 at 17:45hrs |
Views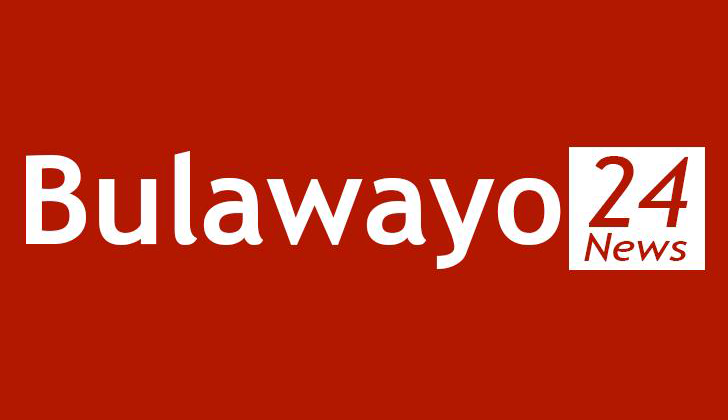 Dear Mr. S. Sibanda,
"Very true that woman are marginalized" by S. Sibanda
That was your article on the 8th of August 2018 on Bulawayo24: I wish to express my sincere gratitude for the article you wrote two days thanking those women who dare to speak out the injustices they see in their societies and indeed in families disadvantaging women and children especially girls. Those are the women who are whistle- blowers are brave enough to say it all and loud not all is normal in our societies. That article uplifted our burdened souls; the fact that there is a man in our society who appreciates what we do is great. Thank you very much for your courage,
Mr. S. Sibanda. It takes a MAN to take that brave position to embrace the women's cause. It proves to all that you are well above those narrow confines of misogynistic thinking and patriarchal behavior and attitudes of most men in Zimbabwe. Indeed our customs and traditions play a bigger role is subjecting and reducing women and girls-children to mere silhouetted personalities. The term marginalized is a term too mild to comprehend our situation. Indeed the freedom and emancipation of women in Africa will the freeing the last colony Africa.
Perpetrators of violence and oppression of women are sadly not only done by men only but by women equally, making our situation challenging to fight it head-on. Women in some cases are custodians of patriarchal norms and tradition. They are given the power to torture and insult, and curse those very women who want to make a point: The right of a husband to beat his wife physically and intimidate her is a deeply entrenched in our homes, is also supported by women: a woman who is not obedient to her husband and family must be punished. It is such women who appear to enjoy a better status who condone the unspeakable, tolerate any level amount of violence against those women who are "whistleblowers."
Whistle blowers are those women who dare to say; "not all is well in this home." There is child sexual abuse in this home: there is a woman who is sexually abused, there is a woman who is subject to heckle and denigration by those very women who are powerful, given the power by men to deal mercilessly with "whistleblowers." Whistle blowers are those women, who tell it to the laws that a woman next door suffers domestic violence on daily basis, risking it all for the sake of the poor woman who cannot make it to the police protection for fear of her life. Whistle blowers are segregated from other "beautiful ones", they are not greeted at market places or in funerals and weddings because they do not belong!
According to the UN-CEDAW, violence against women goes beyond beatings: it means women are raped in their marital homes, includes forced marriages, dowry-related violence, and sexual harassment at home and at work-places, forced abortions, trafficking of women resulting in forced prostitution. Let's think about those Zimbabwean women who landed in Kuwait not so long ago. Let's also think about child-marriages that take place every day because of abject poverty in our societies. I will hasten to say that we are not whistling enough dear Mr. Sibanda: We should do more than what we are doing now. We should never fear those insults meted on us whenever I write an articles regarding women and girl-children in Zimbabwe. Our cause to liberate our women from men bondage is higher than those casual insults that mean nothing at all but hot air. It is those aggrieved men:"little men" who take offence on our social media articles.
We are lucky in that in Zimbabwe, there is no tradition that practice genital cutting, a very common culture in countries north of us in the Sub-Sahara continent. Talk about who does the clitoris cutting of young girls? They don't call us SUB-SAHARA CONTINENT for nothing. It is the women, the custodians of those cultural practices that do the genital cuttings. It is inconceivable that 130 million girls worldwide have undergone genital cutting, says the WHO!!! Most of them do not survive the ritual; they die of infection and urinary incontinence and many other issues related to genital cutting. There is international agreement to ban the practices that still perpetuate the practice of genital cutting done by the women themselves. It is done to please the patriarchy.
Coming to Zimbabwean situation once more: I hasten to say that I was contacted by Mr. Moses Chamboko from Australia: a compatriot of mine: we have worked together in Zimbabwe party politics before, advised us, women, to regroup and we fight this collective discrimination of men against women, especially in public offices. He was appalled by the labeling of women as second-class entities: this calling of women prostitutes if women did not agree with the general sentiments or men's rudeness, arrogance and patronizing attitudes towards women. He promised his commitment to assisting women to give a good fight for their rightful places and also he thinks women deserve respect due to them as the most important niche in all societies worldwide.
I was humbled by Mr. Chamboko's solemn commitment to be part of women's struggle to emancipate ourselves from men domination in Zimbabwe. Mr. Joanne Mhlanga is active with children's rights and has written widely on the abuse of children and girl-children especially. Mr. Lenox Lizwi Mhlanga is passionate about the plight of domestic women and how they are abused in their workplaces. I am deeply grateful for these men for their irrevocable assistance in our gender cause. As you can see I hold on to those men who assist us in our cause:
It is becoming an accepted tradition to denigrate and insult women in private and public offices by our main-line male politicians notwithstanding. People generally and casually think the gender parity is adhered to as per Sustainable Development Goals when they see one or two women in public positions, that is far from the truth. Most public positions are dominated by men in both Zanu PF and MDC. Gender parity is a painful an issue now and will be a big challenge for the future generations. Mr. Sibanda your concerns are genuine and this is what we have to put up with: cope with on daily basis. We are denied the equal enjoyment of our rights as women by virtue of our lesser status defined to us by customs and traditions. When you assist in our fight to emancipate ourselves from man domination, it makes it easier to break the bonds of servitude and this absolute subservience to men. The women oppression is silent and loud; overt and covert, the discrimination is legitimatized by societies and governments that have colonized them for years.
Our social media is awash with cases of domestic violence resulting in femicide in some cases. We experience injustices meted on widows after death their husbands: the widow is traditionally packaged to any other willing brother of the deceased husband without her consent. To this day and age, women are properties of the family she is married to. In some cases a widow, if she refused the arrangement of remarrying a relative in the family, she will be deprived of inheriting her husband's property.
The economic downturn is another factor that leaves the women and girl-children in dire situations. There is no employment in Zimbabwe; this leaves women to hang on to violent marriages not for any other reason but financial and social security in the marriage. They would rather they coped with the husband who routinely batters her than to leave the marriage to face the crude economic-down-turn induced poverty.
The biggest challenge we have as women in Zimbabwe is changing the social attitudes and cultural beliefs that reduce and compress women to know their legal rights. We have to get more women on board to assist us in this exercise: to teach our people why it is important to protect women and especially girl-children. It benefits the community equally if a woman and s girl-child is afforded human and better protection.
Dear Mr. Sibanda, as you can see, we have a lot of work on our hands. We refuse victimhood in our lives hence we are actively confronting all forms of oppression head-on by refining certain mechanisms to protect ourselves. Our work is networked with other women's organizations globally pushing for the adoption of international treaties and instruments such as CEDAW; (UN-Convention on the Elimination of All Forms of Discrimination against Women established in 1979. This convention commits governments to change discriminatory practices and laws that put women in a disadvantaged position socially and otherwise.
It is also good to note that the law in Zimbabwe does its best to protect women and girl-children in our societies. To acknowledge this will encourage the people in the uniforms to do more to assist women in distress and those that pry on under-aged children: sexually abused them. Any case reported especially on children is followed thoroughly by the police, and we are greatly thankful for this. The grey area is our challenge because so many cases are not reported. Women and child deaths due to domestic violence, especially in rural areas, do not see justice. Those are cases covered up by the patriarchal settings. The man (criminal) is protected by the clan to avoid embarrassment and shame on the family. After all it's a girl-child who has died! There is still a lot of work to be done to protect our growing up children and young women. Dear Mr. Sibanda thank you for your article, I do appreciate very much.
Source - Nomazulu Thata
All articles and letters published on Bulawayo24 have been independently written by members of Bulawayo24's community. The views of users published on Bulawayo24 are therefore their own and do not necessarily represent the views of Bulawayo24. Bulawayo24 editors also reserve the right to edit or delete any and all comments received.