Opinion / Letters
Open letter to AFM leaders
29 Sep 2018 at 15:39hrs |
Views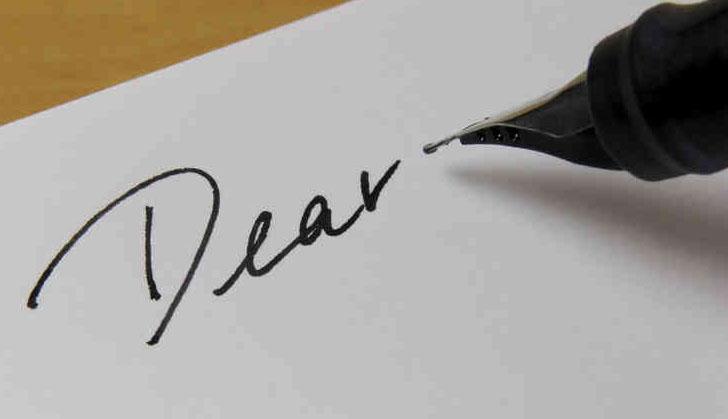 Our church has been captured. I did not want be tempted to comment on the current events prevailing at AFM but I am being pushed by this inner saddened and heavy spirit which I cannot carry alone.
Following my last presentation and submission where I wrote about Apostolic Faith Mission church not belonging to anybody. I felt I could add more flesh. Our church members are being manipulated and most of them have become victims of church politics.
This leadership wrangle in Apostolic Faith Mission is a cause of concern and has become a talk of the street. Apostolic Faith Mission in Zimbabwe church is a very big organisation which has produced many different kind of churches which have mushroomed today, the likes of ZAOGA led by Reverend Ezekiel Gutu, UFI led by Prophet Emmanuel Makandiwa and Heartfelt Ministries led by Prophet T. Wutabwashe just to mention a few. The church has strong pentecostal values and has spread it's territory all over the country.
I am hereby now appealing to the current leadership to set their differences aside and iron out issues which have brought instability in the church. The house must be cleaned and everything should be in order. We must lead by an example as we enter this new phase.
Our pastors were trained and mentored at the same college thus Living Waters Bible College but the criteria being used to deploy and allocate assemblies to them, really boggles my mind. I grew up in farming areas where I used to attend church services pastored by AFM pastors. I also had an opportunity to attend in urban areas and I saw a very big gap between a pastor who is serving in the farming and rural areas. Life is unbearable with pastors in rural areas and they usually face transport and logistical challenges. Some do not have cars and sacrifice their time riding on a bicycle to visit his church members whereas it's the other way round with pastors serving in urban areas.
Our leaders especially those wielding power from the top have actually failed the church. All this fighting is only self centredness and greeediness. This whole idea of trying to prevent or change the constitution is being pushed by a certain clique of few individuals who want to continue benefiting from the church proceedings through appreciations or alternatively another group which wants to start enjoying the church benefits. It's all about power struggle and influence.
Why is the constitution so silent on the rotational exercise where pastors are supposed to rotate say after two years from remote assemblies to those in towns and cities. There is need to strike a balance and share the church resources equally. I see no reason why other pastors should be greedy and not support their fellow pastors in remote areas where resources are so limited and prefer to live lavishly in towns and cities. Pastors who have served their two terms must just proudly vacate office and allow young people to take over. No one must refuse to retire.
Apostolic Faith Mission church started a long time ago and by now we should be talking of owning a number of schools , universities and state of the art conferences. The truth is we must cut church expenditures and invest that money in agriculture where a lot of people will benefit. The church must be a home of a battered and divided nation where people should find peace , hope and a future. Political parties have failed us and people should run to the church were there is transparency. We are busy dragging each other to courts just for material things. Rather we should be the ones in charge.
Its a shame that the construction of our only national shrine Gotekwa where our national conferences are held is not yet finished. Where are the funds being channeled to? We have diverted those funds into other personal business entities and not prioritised major projects.
This increasingly mismanagement of church funds have brought moral decadence , blameworthiness and cultural decay amongst the members. This has become a catalyst to the current squabbles and challenges the church is facing today.
On another note our leaders have dismally failed to instill discipline and uphold morals amongst the young people who are left to the whims of modernisation. We have thrown away our strong AFM values. What kind of leaders are we preparing and ushering to the new generation? Our dear pastors have become subjects of manipulation by those with money and have become so powerless to call a spade a spade. They just look at things unfold like it's normal and take no action to such kind of behaviour which has killed the moral fabric of the organisation.
We have created division and factions in the church just like what political parties are doing. The church is being run like a political party where a game of numbers is the order of the day. Juvenile delinquencies is on the increase. There is need for behavioural change and restore the legacy left by the late Overseer Mutemererwa and Chihari. Even those people who donate dirty money are not questioned and are either given positions in the church to cement the relationship between them and the pastors. We must go back to the first church of Antioch where people prayed , ate and helped each other.
All these in house squabbles are being caused by the insatiable appetite to control resources and power. A new version of today's church. It has become a mere church without the power of the living God.
Contacts
Facebook- Leonard Koni
Twitter-@Leokoni
WhatsApp- +27747402042
Email- konileonard606@Gmail.com
Source - Leonard Koni
All articles and letters published on Bulawayo24 have been independently written by members of Bulawayo24's community. The views of users published on Bulawayo24 are therefore their own and do not necessarily represent the views of Bulawayo24. Bulawayo24 editors also reserve the right to edit or delete any and all comments received.