Opinion / Letters
Off to another summit, Cdes
23 Apr 2015 at 08:46hrs |
Views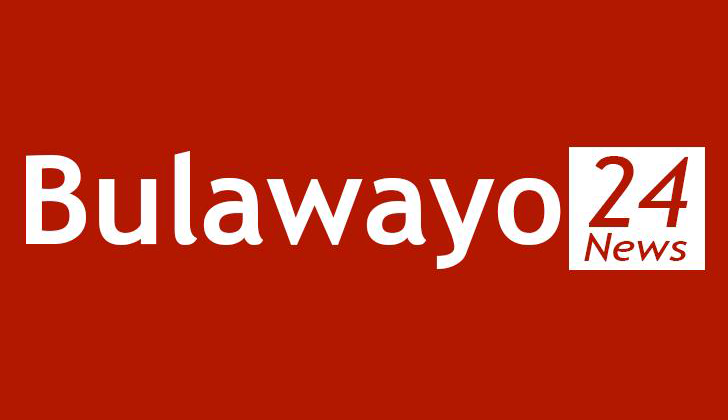 CABINET FILES AND CZ's NOTEBOOK
Dear Cabinet and
Politburo members
COMRADES, as you are all aware, I am away for the Asia-Africa Summit in Jakarta, Indonesia, so I won't be able to address you this week.I know my detractors are talking of this trip as yet another example of my globe-trotting… he-eh South Africa is only sending its Vice President, he-eh Malawi's President had to cut his trip to the United States after the xenophobic attacks started in South Africa, he-eh this and that! These people talk from position of ignorance, so we should just not allow them to distract us from important work that we have to do. I am not a lazy leader… only lazy leaders are always looking for excuses not to do their jobs!
Wow! On the issue of bonuses, we had touched a raw nerve, Cdes! Luckily I had to think and act quickly by placing the blame on Cde Pats - I know you understand this Cde Pats and you naturally took no offence. It was better the way we handled it than it would have been if I had not quickly distanced myself from this hot potato… you could all see how unpopular the move was… this could have spelt disaster for us in future elections.
At least it was a good dipstick to test the river and once we realised that there was danger, we had to do the normal thing… that is making a U-turn.
You can all see how our detractors started accusing us of being confused and this and that… they were disappointed that they were not going to be able to use this bonus issue against us.
Kindest Regards
Yours Sincerely
ME
… AND NOW TO THE NOTEBOOK
Sad
Despite what some of his detractors might think of him, Dr CZ thinks he is still a "normal" human being - whatever that is supposed to mean -and therefore has every reason to feel sad about the xenophobic killings that have been taking place in South Africa recently.
In fact, as far as Dr CZ is concerned, these killings are an everyday occurrence in that country, although they are not given the prominence they got this time around when about half-a-dozen people were burnt or stabbed to death in broad daylight.
Only a few weeks ago, this newspaper carried a story in which it was reported that an average of 400 bodies of dead Zimbabweans were being repatriated back home… the bulk of who meet violent deaths.
Dr CZ has had the "privilege" of touring German's Buchenwald Concentration Camp, Adolf Hitler's hell-hole where prisoners from all over Europe and the Soviet Union -Jews, Poles and other Slavs, the mentally ill and physically-disabled from birth defects, religious and political prisoners, Roma and Sinti, Freemasons, Jehovah's Witnesses, common criminals, homosexuals and prisoners of war - worked primarily as forced labour in local armaments factories.
It was from this tour that Dr CZ accepted the reality that human beings can be very cruel to each other… and they are always looking for the flimsiest of excuses to commit atrocities (preferably with impunity) against their fellows.
Boko Haram criminals have killed thousands of people (and continue to do so) in Nigeria hiding behind religion… same as Al-Shabaab, which has been slaughtering Kenyans, the latest of who are 148 university students.
Previously, thousands of Kenyans have been slaughtered in fit of political madness that had a tribal veneer to it.
In Rwanda and Burundi, 21 years ago, nearly one million Tutsis and moderate Hutus were massacred in a tribal genocide.
Then came the September 11 killings in the United States in which over 3 000 people were killed in an incident that is still subject to strident debate as to who was actually responsible… The American government blamed it on Islamic extremists under the late Osama bin Laden while some American citizens are adamant this was a deliberate act of terrorism by the American government on its people as it sought excuses to engage in wars abroad.
History is littered with such horrible cases where people just choose to get bloodthirsty.
Even here in Zimbabwe, a lot of people have met violent deaths over the years because they choose to belong elsewhere politically.
Cases of people being burnt to death are not new.
What is most baffling is that most of these cases are not just spontaneous moments of madness by the least civilised of members of the human family, but in quite a number of these cases, these heinous acts are actually masterminded by seemingly enlightened people.
Sabotage!
CHINAMASA WEBWe cannot wait for Zanu-PF Manicaland provincial executive to convene a meeting where a decision would be made to suspend Dr CZ's home-boy, Patrick Chinamasa, from party structures pending his recall and well-deserved dismissal from the government.
Following the bonus debacle, there is no longer any iota of doubt that Cde Chinamasa belongs to the wrong side of history… there is no other explanation available short of sabotage… and only members of the Gammatox cabal are into this line of business. He tried to sabotage the President, the party and the government by running to the media to make false policy statements with the malicious intention of causing needless alarm and despondency among our ever hardworking civil servants who are key to the success of Zim-Asset. This is an unforgivable mischief, and he should consider to have dismissed himself from both the party and government!
Anyway, it looks like others think otherwise. Below is what one killjoy wrote on the social media about this contentious issue:
"Why pay someone extra for simply doing his/her job. You are paid to go to work everyday. Why do you need a 13th cheque? I would only pay bonuses to teachers who achieve specified pass rates, passport officers who achieved required turnaround times for documents, police who meet the required conviction rates, judges who clear the backlog of cases…
"A bonus is not an entitlement. It is exactly that…a BONUS. What is disgusting to me is the fact that the economy has shrunk to the level where it cannot make payments to civil servants, pay medical aid dues, and pay pension contributions. Chinamasa is not the failure here. The government is!"
Unfair!
For the past two weeks, Dr CZ has been fuming and stewing, angered by the injustice visited on former Air Zimbabwe executives, Peter Chikumba and Grace Pfumbidzai, who were convicted of criminal abuse of office and sentenced to seven years in jail each.
Seven years for doing what everyone in this country is doing? Where is justice in this case? The two should have fluently argued that the crime that they were being accused of is no longer a crime at all as virtually everyone who is someone in this country is doing it. In fact the question should rather be: "who is not doing it?" Isn't this the reason why our politicians are prepared to kill as they stampede for public office… for that opportunity to channel all fat opportunities in their direction? Isn't it the reason why all efforts to make public officials declare their assets and sources of income are being violently resisted because very few can account for their jaw-dropping wealth?
Just show cause why Dr CZ, a quintessential Zimbo should be ready to be a public official if the job does not provide opportunities to get rich fast?
Well, in protest against the unfair treatment meted on the duo, Dr CZ has decided that he will never, ever avail himself for any public office!
See now!
This week we learnt that (former) Premier Services Medical Aid Society Cde "Ca$hbert" Dube had not only won his US$3 million-plus salary case, but his re-instatement as well.
What did Dr CZ say when this fellow was summarily dismissed? That he and (former) Zimbabwe Broadcasting Corporation chief executive officer Happison Muchechetere will laugh the longest when their cases come to their logical conclusions since no law was followed in their dismissal.
Now chickens are coming home to roost… the law has no emotions… this is something that Jonathan Moyo and all those who have been behind this madness will never learn. Even workers at ZBC whose salaries were unilaterally slashed will be winning their case.
These are simple and straight forwards cases that even the most borderline of lawyers can win.
cznotebook@yahoo.co.uk
Source - fingaz
All articles and letters published on Bulawayo24 have been independently written by members of Bulawayo24's community. The views of users published on Bulawayo24 are therefore their own and do not necessarily represent the views of Bulawayo24. Bulawayo24 editors also reserve the right to edit or delete any and all comments received.