Opinion / National
The Robert Mugabe poverty formula rooted in the Zanu-PF of Zimbabwe
25 Sep 2017 at 18:48hrs |
Views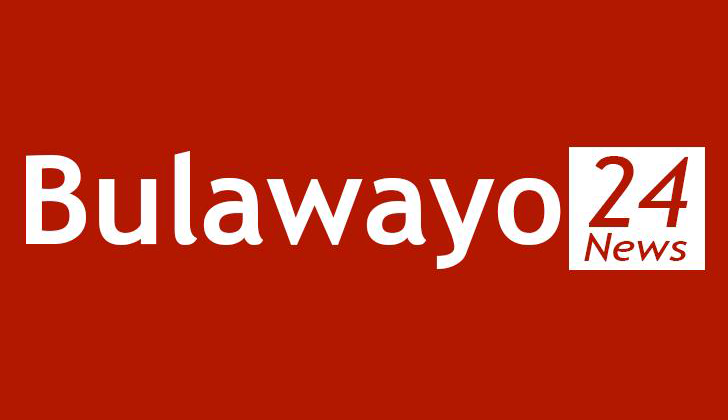 The country of Zimbabwe has to take stock of behaviours displayed by Zanu Pf leadership: Neither in Mao Tse Tung China nor the Czar of the Soviet Union did party members and/or leadership have uniforms with the image of one man enforced as it is in Mugabe's Zanu Pf. The recipe is none developmental, "ALIEN, UGLY, NASTY, and SELF SAVIG AND UNPRINCIPLED" said an honest South African patriot. The remarks are typically applicable causes to the deteriorating social relations and in the ever growing economy collapse of Zimbabwe.

It needs noting that Zimbabweans today after thirty nine years of watching the country systems' go through corruption, the human abuse, the brutality in many forms, the economic failure, the common hate-hurting concerns, covet and public stealing going on, the discrimination, the incompetence and vulgarity from Mr. Mugabe, his new wife and the party cohorts; IF WORDS WERE A DRESS THE FAILED ZANU PF OF MR. ROBERT MUGABE IN ZIMBABWE WOULD FIT SO WELL TO THESE WORDS SAID BY MAKHOSI KHOSA ON ANC OF SOUTH AFRICA AS SHE FURIOUSLY RESIGNED FROM IT: 'ALIEN, UGLY, NASTY, SELF SAVING AND UNPRINCIPLED' in the editorial piece by the South African Times Live newspaper (22 September 2017) titled: Rifts in ANC are becoming yawning chasms. Zimbabwe cannot be attributed to a mature nation when they realize but fail to control the ambition of a geriatric who punitively goes to the United Nation Body meeting and sleeps than assign others to take his role if he has, by design of his demonic ambition, decided he wants to die while still a president of Zimbabwe.

To then take a delegation of 70 people including his ill-behaved son for shopping in the US from a country where disease is ravaging people due to lack of medicines, in 2017, is criminal to say the least. It all accounts for the sin of none accountability many of the African governments, including that of Mr. Mugabe, have unceremoniously adopted. Questions are never answered from the way Zimbabwe operates. While officially it is called a republic, the truth indicate that it is a Mugabe Clan Monarchical Government assisted a handpicked swamp of stooges who benefit by keeping silent so long it does not affect their pockets and positions. If we regard it as common sense at its extreme exaggeration to fail to agree on Mr. Mugabe taking a titular role after eighty, we can further agree that his age is now failing him without a doubt. The country must question if we should say we have a cabinet that run the country or should simply believe we are run by a silent gangster of criminals hiding behind Mr. Robert Mugabe's ageing dementia.

The world diplomatic courtesy forum has seen the lowest in her failure to negotiate between nation's embarrassment detractions from the dignity of established international organizations of the United Nation (UN), the Africa Union (AU) and the Commonwealth stature in supervising world peace through elections and also on the languages that cannot be used by nations against each other. The people of Zimbabwe as well as the people of the world should be concerned with the body language of Mr. Mugabe at such an august world body meeting in going into full sleeping while in attendance. Should it be difficult to politely ask the president staying at home than travelling to attend meeting abroad.

Life experiences have fully taught that as people we often look for blame when actually the blame is in us, from us, to ourselves and by our simply turning away from being sober, organized and orderly, with observed rules and laws that ought be obeyed by all without fear, favour or exceptions. Africa like many other growing nations has failed the litmus test of the rule of law with exceptions of very few nations that have made great strides to establish the rule of law tented to their cultural values. Still, though, cultural values need not be assessed on the absolute violation of God's commands which govern life between peoples.

The laws are universal and operate were human relations must exist, namely: To Honour thy Father and Mother (5): Thou shall not kill (6): Not commit adultery (7): Not steal (8): Not bear false witness (9) and shall not covet (10). Even if we were to say we do not know what happens between humans and God in their life, human neglect of others by those in ruling positions should be stopped and made an issue subjected to law as criminal. In fact the neglect of commandments that strengthen the one on one relationship for the people is a political inditement on mankind as vulgar, disrespectful, fallen, lost, broken, wild, unkind, ungovernable, and bestial contrary to the status God gave him at creation. Man at his/her best is kind, compassionate and reasoning to take care of him/herself and of others. At worst is educational

Consider, for example, Zanu 'allowing' none working people to build homes near or in town selected areas without town planning requirements because she is going through an election when she wants to win over the political opponent. Review that being reversed two years down the line and the people are not compensated in any way or form but merely have their homes and contents destroyed. Firstly it is inhumane. Secondly it is morally wrong to use people as political pods in the game of chase without considering their lives, their hard owned investments and perpetuation of poverty.

Examine this with a background where Mr. Mugabe's daughter buys a three hundred (300, 000)USA dollar car, or where Do Santos president's daughter becomes owner of an international bank and owns one quarter of Angolan wealth in less than half a century. Does this show honesty and integrity in building up of such huge amounts of wealthy? Can this be attributed to sheer hard work and intelligence? Or is it opportunity and access to sources of wealthy that is an advantage because of their father's position? These factors are a deep concern in the nurturing of corruption in top offices of government by children of the children of presidents.

In half a century of African independence Africa has built Billionaires whose footsteps into wealthy no one can ever trace. Talk or write on plunder on African government officials and you are taken through a legal system that smells and act on corruption. You are likely to disappear and never to be seen again. There is growing tendency for presidents who stay longer in power to use uniforms celebrating their stay in power in colours synonymous with the presidential self-designed uniform franchises. Dictators love to control people attitudes and behaviour visibly.

It is unfortunate to watch dignitaries of the Zanu party wear uniforms as a sign of allegiance to Mr. Robert Mugabe more than they do to the flag. When you watch the Vice presidents wearing a uniform like students at a school drill on a political rally, then the unpleasant words used by Mhakhosi Khosa of the ANC can apply to the 'death' of common sense and of independence of individuals. If the system fails to protect the honesty and truthful then no matter how hard people may try to retain the truth and transparency in the system, a country is on her way to destruction. We have only counted time to watch Zimbabwe go to economic waste due to a host of anomalies including gross human rights abuse.

The ugliness of corrupt breeding conditions on the African Continent today or on any other countries where dictatorship has established itself is that once the masses are struck with HUNGER and FEAR they are vulnerable and amenable to being manipulated and sacrificed in the hope of protecting their children to survive the government perpetrated abuse. The hope is never lost through to the peasants and ordinary masses of many countries that one day their children may too be like those victimizing them. It is a sad and vicious circle where Robert Mugabe talked freedom fifty years ago and practice corruption and extreme brutality only a few years later. It has nothing to do with education, but with the heart of a person and how one grew up in life. Subsequently we have very few biographies on African leaders because they are afraid to reveal their past in contrast to what they have become using their offices-overnight billionaires.

Zimbabwe is a typical case of a mixed rotten eggs political-like-recipe that professes to come up with a 'pudding cure' on diseases of SELFISHNESS and UNKINDNESS. The lack of clarity and commitment, on policy and direction on corruption by government is not by design but from both ignorance and avarice. It demands more than a reconciliation committee but a 'Corruption Smelling Investigation Committee' (COSICO) led by committed achievers who lived a humanely honesty life irrespective of their status in the politically correct society.

The need of such people being warned not to suddenly accumulate wealth after, and that it could raise eyebrows on the possible resurrection to the very evil society seeks to eradicate, is necessary. Strict adherence to rules of Honesty and Integrity and Transparency and Accountability (HITA) will get any nation to the bottom of corruption, be able to arrest it and to Re-START a process of good governance restoration is feasible and possible. Whether we like it or not this is where opposition politics in Zimbabwe has failed dramatically the test of HITA. That not one reform was implemented while opposition worked in government does not give any hope of direction and knowhow to better the condition we are in.

Tanzania under President Mufunguli, no doubt, is a lone story on the African continent that point to LEADERSHIP as an essential ingredient to washing away practices besetting the world with bad results in human rights, in management of assets, in people to people deals on wealth creation and investment. The biblical injunction to me as a Christian has made me never to lose hope that humanity with dignified leadership can build monumental progress on earth still.

The fact is people in Zimbabwe need share in the vision (Covenant)as was given to Abraham in Biblical times and cast eyes beyond petty self to see a bigger picture when each one of us, given his God abilities, should work to thrive and success in his/her capacity to make him/herself happy.
"And he brought him forth abroad, and said, Look, now toward heaven, and tell the stars, if thou be able to number them: and he said unto him, so shall thy seed be.
And he believed in the Lord; and he counted it to him for righteousness." Genesis 15:5-6 (NKJV).
Society progression ought to be a happy and accountable collective of people and/or nation. In no way could God have given the Covenant picture to a novice, selfish, dishonest, evil hearted, unprincipled, malicious, unkind, lacking in compassion and understanding to manage happiness and joy without risking what we currently witness in Zimbabwe and related countries that are run by dictators too.

From being a bread basket of Africa, Zimbabwe is a country without its own money currency, with high level of corruption, a tied , sleeping and naturally wasting away president, ugly rate of crime, immortality and immorality; name it; Zimbabwe today flies in the face of any logic. The water shade in Zimbabwe politics is Imminent. Where human abilities have totally failed without succumbing, providential hygiene in governance is inevitable subsequent to a few honesty groups of God seeking people pleading the case to God and outwardly speaking fearless of man on what is good for the people.


Source - Andrew M Manyevere
All articles and letters published on Bulawayo24 have been independently written by members of Bulawayo24's community. The views of users published on Bulawayo24 are therefore their own and do not necessarily represent the views of Bulawayo24. Bulawayo24 editors also reserve the right to edit or delete any and all comments received.