Opinion / National
The Mugabe we knew, and hoped against
17 Mar 2018 at 07:52hrs |
Views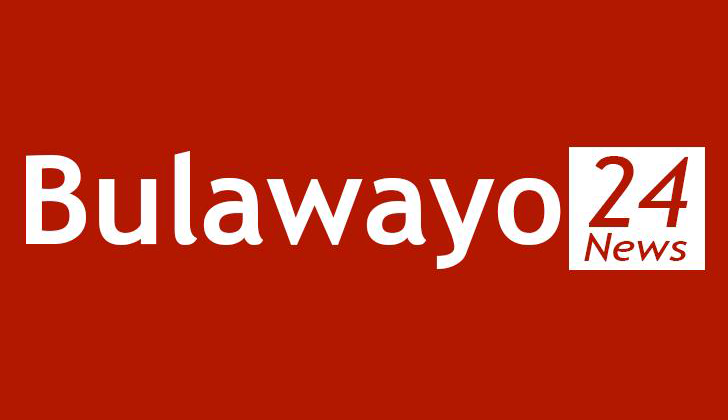 Political EditorIT must be such a difficult time for our political writers and columnists at the so-called State media. Each time they write about the developments in the post-Mugabe era and happen to point out his failures and human frailties, some members in the audiences want to lynch them for having previously supported the former president of the Republic and defended him at every turn.
They are accused of being hypocrites.
They are accused of being turncoats, and worse.
They are expected to apologise profusely for their previous dispositions, assertions and statements.
If they are not to offer this penitence – apparently clothed in sackcloth and with ash on their faces and hair – some people might as well not listen to them.
They should say sorry, and say sorry everyday.
Mea culpa.
Spare a thought for one Ranga Lovemore Mataire.
A Nick Mangwana. A Joram Nyathi.
Or even a Tichaona Zindoga.
The former two, in fact, this week wrote articles that rung with regret.
Mangwana, an eternally wonderful man who happens to be the chairman of the zanu-pf United Kingdom branch who for years has been defending Mugabe the man and Zimbabwe the country, says "we should have said, no, to Mugabe".
He notes that we, "the citizens and more so those of us in zanu-pf created that monster. Each individual should take responsibility for his or her role on how we came to be here and also take a responsible position to ensure we should never be back here again".
He adds: "We should subject ourselves to life lessons. Some people are struggling to come to terms with why the removal one man from power has produced such a dramatic change in both foreign and domestic policy. Well, comrades we produced a monster for years where we concentrated power in the presidency. By 2014 some among us found it appropriate and shockingly with a straight face were declaring 'one centre of power' as if it was a divine virtue."
In light of the stirrings of an unlikely comeback by the fallen Mugabe, who has been mustering some political moves at his "opposition cell" of his so-called Blue Roof residence, Mangwana makers it clear that Mugabe is deity no more – and can't be allowed to be.
"It is counter-intuitive for (anyone) to even consider the prospects of having the old man influence anything in the current dispensation. How can it make sense when the whole country was held hostage to the will of one man and later the wills of one woman, holding unfettered but equally unearned State power?
"We allowed that in the past but this time let's all say No. We owe it to the next generation."
Conclusively.
Mataire, passionate as ever, lets us into his heart – now a well of tears – and makes clear the extent and depth of a sense of betrayal by Robert Mugabe, a man he revered for long, and a love honed in the corridors of the party and struggle, revealing an intimate bond that is now coming unstuck.
"I must admit that there was a time when I sincerely believed the man was God's gift to Zimbabwe," says Mataire.
"I was probably not the only one who venerated Mugabe to a level of a deity.
"Many in zanu-pf believed that Mugabe was indeed God-sent. He exhibited traits of a selfless visionary leader, who in my view was largely misunderstood by his detractors."
But it is time we told Mugabe some home truths.
He has gone rogue.
In fact, he turned rogue some way back, according to Mataire.
"If truth be told, the venerated national hero had turned rogue when he started behaving as if zanu-pf was his personal property."
He mentions several instances that Mugabe lost the way: on war veterans, on the issue of his garrulous wife, the mishandling of the Saviour Kasukuwere issue and how he unceremoniously dismissed his deputy, Emmerson Mnangagwa.
"Although Mugabe initially did well, it's not an exaggeration that he betrayed the revolution through glaring leadership failures," concludes Mataire.
The Mugabe we knew, and hoped against
Accusing Mangwana, Mataire and other zanu-pf supporters and cadres of hypocrisy, quite a cheap dig these days, is to miss the point altogether.
We all knew Mugabe and his personal weaknesses and failures.
We simply just could not make these weaknesses and foibles definitive of the man when he aspired for, and represented greater and transcendent issues.
Issues of the revolution. Issues of the struggle. Issues about sovereignty. Issues about African pride.
Many of these ideals remain incorruptible to this day and should have been pinned to the mast of his legacy.
Which is what last November was all about.
Mugabe had to be separated from his noxious wife.
Mugabe had to be separated from a criminal cabal.
Mugabe had to be separated from his self-centredness.
All things would remain intact – and we were prepared even to build remembrances of, and to, his best attributes.
Mugabe was treated with respect even in his moment of weakness.
He was protected from a crowd that would have so loved to dance with him on the street.
The Gaddafi way.
His generals still considered him their Commander-in-Chief.
He was given the respect, and later perks, that accorded with his office and service to country.
We were all convinced that an elderly statesman and citizen had been given the best he could be in the circumstances for him to exit the stage peacefully and for the good of the party and country.
Apparently not for Robert, the son of Bona Mugabe.
The worst of him is coming out – which we knew and feared the most and hoped against.
The narcissistic littleness of his character is jutting out.
He is a selfish, small-minded, vindictive character that we are told he was since he was young.
He is a person who keeps grudges.
He doesn't believe in losing, which hurts his ego.
We are beginning to see traits of the miserable childhood and lack of social bal- ance.
These are traits long known and pointed out but that we hoped would be overgrown or outshone by the more redeeming features of the revolutionary leader in Mugabe.
We knew these things – but they did not matter.
We are making them issues now – and that is to answer the reader – because Mugabe warrants a subject of inquiry as to how, at such a juncture as this, he acts in the manner that he does.
It is curious.
Yet it is like playing a movie backwards.
We knew these things.
There is no hypocrisy here.
Robert Mugabe seeks to mount an unlikely comeback against people he holds in contempt and would love to have a final laugh at whose expense.
He wants to be called back to "correct the illegality" and "disgrace" (without hearing the irony).
Let's have a good laugh at Robert Mugabe!
A laugh at ourselves. We knew this Mugabe.
There are people who tend to advance the notion that some people are taking advantage of the old man.
They obviously miss the point: Mugabe the scheming narcissus is at the centre of it all.
All other factors and characters, including a Jonathan Moyo, fit nicely into his frame of things.
When Grace ranted and raved, Mugabe was the wind behind the madness.
Now whatever is happening at the Blue Roof mansion has the hallmarks of Mugabe's evil designs.
And we know it.
We also know, as a note of course, that when called to answer for his sins, Mugabe should take full responsibility.
Source - the herald
All articles and letters published on Bulawayo24 have been independently written by members of Bulawayo24's community. The views of users published on Bulawayo24 are therefore their own and do not necessarily represent the views of Bulawayo24. Bulawayo24 editors also reserve the right to edit or delete any and all comments received.