Opinion / National
Reconciliation a must for economic, political progress
04 Feb 2019 at 08:15hrs |
Views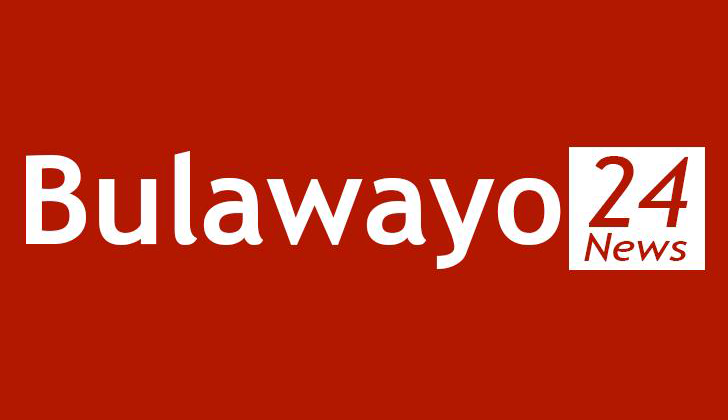 AS the push for national dialogue between political parties and different stakeholders to turn Zimbabwe's economic fortunes intensifies, a recent meeting involving the Zimbabwe Council of Churches (ZCC) and legislators from across the political divide proved that there was need for national healing, truth and reconciliation first if dialogue is to succeed.
Since 2000 when the opposition made inroads in politics, Zimbabweans have experienced political violence, resulting in deaths and many people maimed.
While the July 31, 2018 elections were largely peaceful, six civilians were shot and killed by the military in post-election violence on August 1, while human rights organisations said 12 people were killed by mainly security forces as protests over a 150% increase in fuel prices turned violent last month.
It was evident that for national dialogue to succeed, politicians needed to set aside their differences and put the people first.
United Methodist cleric Emmanuel Maforo, in his address to legislators, said there was need for a national consensus and dialogue because the country had become fragmented from the top echelons of power to youths in communities.
"It is disturbing because you see a video of young (children) that watch and laugh as a policeman is being beaten up," Maforo said.
"It means that there is no spirit of Ubuntu, and we get excited as someone is being bombed."
Maforo said it was imperative for Zimbabweans to go back to basics of humanity.
"If you fail to be a pastor, at least be a Christian, but if you fail to be a Christian, at least be human enough.Dialogue is very critical because we are a wounded nation. Sometimes we do not believe in dialogue because of what man has done and because we have a wounded past," he said.
The ZCC felt that MPs were pivotal in ensuring peace in their communities because they were representatives of the people.
Charity Mangena, from the Lutheran Church, who is also the ZCC secretary for the Greater Harare Women's Guild, said MPs must lead by example and show their constituents that they could co-exist in Parliament without fighting so that people in communities could also live in peace despite political differences and diverse opinions.
"It is painful if you see violence happening in our communities. As politicians, let us lead by example and shun violence," Mangena said.
But during discussions on how national dialogue could be initiated and the possible outcomes that could be achieved if there was national consensus, it was evident that wounds suffered from political violence needed to be healed first.
Marondera Central MP Caston Matewu (MDC Alliance) said his party supporters were targeted, beaten up by soldiers, arrested and some of them were now in hiding, fearing torture and arrest in the aftermath of the violent fuel protests.
"There is absolutely no dialogue that can take place when we have our MDC Alliance leader Nelson Chamisa being denied entrance at a funeral [of the late music icon Oliver Mtukudzi] when the funeral was not even a Zanu-PF party funeral. To make matters worse, the ruling party then introduced even its politburo members at the funeral of a national hero and left out other very important people (VIPs) like opposition MPs," Matewu said.
He said in other countries like the United Kingdom, opposition leaders were treated as VIPs at State events.
"First, the ruling party must own up that they have been brutalising people and begin to respect people's rights because we cannot put lipstick on a frog.Then we can talk dialogue," Matewu said.
Hurungwe East MP Ngoni Masenda (Zanu-PF) hit back, saying Zimbabwe was all along a peaceful country until the 2018 elections, when the MDC Alliance refused to acknowledge President Emmerson Mnangagwa as the legitimate winner.
"Before the election results were announced, there were pronouncements made that if Chamisa did not win, then the results would not be accepted. If Chamisa had won, we would not be in this situation," he said.
Another Zanu-PF legislator, Angeline Chipato (proportional representation), defended the soldiers' heavy-handedness during last month's disturbances, saying Zanu-PF would not sit and watch while power was being wrested by the opposition.
"This country came by war and blood.ZCC is a Christian organisation and they have been reading verses to us. Even if you study the Bible, the Israelites would fight and quash the enemy to protect the Ark of the Covenant. Therefore, what the soldiers did was the same as protecting the Ark," Chipato said.
While it was evident during the meeting that some MPs were still bitter about the human rights abuses suffered, mainly for political reasons, others like Lynette Karenyi (MDC Alliance PR) and Mutasa North MP Chido Madiwa (Zanu-PF) said engagement was imperative.
"As we mingle in Parliament as fellow MPs, we do not fight, we work together.We must also encourage people not to fight," Madiwa said.
Said Karenyi: "If we are united in truth telling, then Zimbabwe will be saved. In 2008, former President Robert Mugabe admitted that the late MDC leader Morgan Tsvangirai won, but during the election run-off, people were killed. We cannot continue to defend the wrongs.There was dialogue in 2009 and the country was saved as it culminated into a Government of National Unity."
Highfield East MP Erick Murai (MDC Alliance) said in order for dialogue to succeed, there was need for a diagnosis of Zimbabwe's problems. He said the problems were mainly to do with the elections.
"As long as Zimbabwe's elections continue to lack transparency, we will continue to have similar situations after elections. We need to ensure our elections are conducted well and then Zimbabwe will be removed from the mess it is in," Murai said.
Memory Mbondiah (MDC Alliance PR) said dialogue would be difficult to initiate as long as lies continued to be peddled on national television.
"Women are being raped. We need truth telling and people to say sorry first and admit the wrongs they have done before we can go for dialogue," Mbondiah said.
A member of the ZCC advisory council, Ephraim Ngadziore, said they had, to date, tried to book an appointment with Mnangagwa in order to discuss the issue of dialogue without success.
National Peace and Reconciliation Commission chairperson Retired Justice Selo Maselo Nare told journalists at a stakeholders' meeting that plans were at an advanced stage to develop a framework for comprehensive dialogue.
It still remains to be seen if political parties, which are key stakeholders in the dialogue process, would forgive each other for atrocities committed and move the country forward in order to save the suffering Zimbabweans from poverty.
Source - newsday
All articles and letters published on Bulawayo24 have been independently written by members of Bulawayo24's community. The views of users published on Bulawayo24 are therefore their own and do not necessarily represent the views of Bulawayo24. Bulawayo24 editors also reserve the right to edit or delete any and all comments received.