Search / C.dube
Bulawayo City Council is engaging in a massive water shedding from Wednesday. This has been necessitated by low levels at the Umzingwane dam, council reported. "Members of the public are advis...
Published: 30 Jan 2019 at 07:22hrs | 4317 | by Mandla Ndlovu
502 EMHLANGENI AND 213 PUMULA SOUTH RESIDENTIAL STANDS FOR SALE.Invitations are hereby called for prospective beneficiaries with the capacity to purchase an...
Published: 28 Jun 2018 at 18:34hrs | 17496 | by CityofBulawayo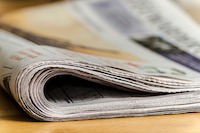 CHIREDZI - The chair for the Zanu PF led Chiredzi town council is in the eye of the storm after he was implicated in a murder cases that occurred more than seven years ago. Francis Moyo (43) is allege...
Published: 05 Mar 2018 at 09:24hrs | 2324 | by Staff Reporter
Load More Stories