Search / Corrutpion
On 30 January 2017, there is a police officer who arrested a vehicle that ferries schoolchildren from western suburbs that include Cowdray Park, Emakhandeni and Entumbane to Mguza Adventist primar...
Published: 01 Feb 2017 at 15:39hrs | 1809 | by whatsapp reporter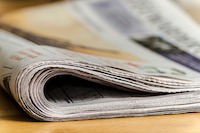 CLASHES between councillors and senior management in Bulawayo, over reported cases of nepotism and corruption in the recruitment of temporary labourers to cut grass had stalled the project this ye...
Published: 01 Feb 2017 at 05:53hrs | 460 | by Staff reporter
The MDC welcomes the recent announcement by the Zimbabwe Anti-Corruption Commission (ZACC) to the effect that several individuals and corporations have been formally placed under investigation for...
Published: 06 Jun 2016 at 12:25hrs | 3121 | by Obert Chaurura Gutu
Load More Stories