Search / H3n2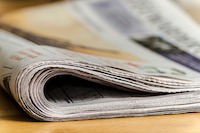 The Ministry of Health and Child Welfare says the H3N2 or seasonal flu, has claimed two lives to date in an outbreak that has affected over 200 000 people.An increase in seasonal influenza cas...
Published: 26 Aug 2012 at 09:47hrs | 1582 | by Staff Reporter
TWO people have died in Bulawayo after reportedly showing symptoms of a deadly influenza bug that has gripped the city and other parts of the country, the Chronicle reported....
Published: 31 Jul 2012 at 04:56hrs | 4668 | by Staff reporter
Following the country's high alert for the H1N1 virus make sure you know the symptoms of the disease. DescriptionSwine flu, or pandemic influe...
Published: 15 Jun 2011 at 14:05hrs | 1756 | by Moyo Roy
Load More Stories