Search / Kokoko
Willard Katsande has now emerged as the latest player to have a track named after him. Check it out!Amapiano is a South African genre of music and is deemed to be a mix of deep house, jazz and...
Published: 12 Jul 2020 at 15:22hrs | 7762 | by Staff reporter
PRESIDENT Mugabe has called on elements in the Zanu-PF's Youth League to respect their elders and desist from fighting senior party leaders.The President also told veterans of Zimbabwe's liber...
Published: 15 May 2016 at 07:40hrs | | by George Maponga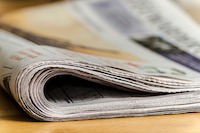 A RECORD 1 200 Shangaan men and boys from Mwenezi and Chiredzi graduated at the weekend after undergoing circumcision and initiation as per the dictates of the local culture. Now over a centu...
Published: 16 Sep 2013 at 05:59hrs | 2712 | by Staff Reporter
Load More Stories