Search / Ladygaga
The president of Zimbabwe Robert Mugabe is fast becoming more than a political leader. Recently he released a song called Nhaka yedu and Zimbabwean video producers are also exploiting his image....
Published: 04 Dec 2011 at 10:27hrs | 1245 | by Staff Reporter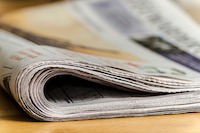 Justin Bieber, Lady Gaga and Lea Michele are just a few of the high-profile celebrities who have taken to their Twitter pages to express their support and offer ...
Published: 12 Mar 2011 at 17:43hrs | 181 | by Rachel Watkins
Lady Gaga arrived at tonight's 53rd Annual Grammy Awards in an egg. Which makes sense, obviously, because it's the fourth day of New York Fashion Week and only two days after Gaga's newest (and ...
Published: 14 Feb 2011 at 14:24hrs | 1461 | by Byo24NEWS
Load More Stories