Search / Maphungubwe
Over the last few weeks I penned articles in which I demonstrated that the Shona do not comprise over 80% of Zimbabwe's population as is usually claimed in the dominant narrative in Zimbabwe. Publis...
Published: 18 Feb 2013 at 05:18hrs | 8265 | by Ndzimu-unami Emmanuel Moyo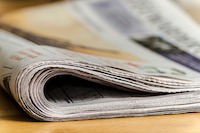 Zimbabwe will be welcoming 328 cyclists from 17 countries at Shashe Business Centre as they ride into the country, mobilising resources for charity and game park conservation.The cyclists from...
Published: 02 Aug 2011 at 18:54hrs | 1264 | by .
Load More Stories