Search / Orbituary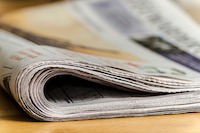 ORBITUARYMisheck Velaphi Ncube was buried at the National Heroes Acre in Harare on May 9, 2019, a well-deserved recognition from the ruling party and the state for his contribution to the libe...
Published: 26 May 2019 at 13:49hrs | 263 | by Ernest Malandu, Vivian Siziba and Strike Mkandla
Following the recent MDC-T led mass demonstration, there has been a lot of talk about the relevance of party leader Morgan Tsvangirai, whose political orbituary many had already written.The su...
Published: 01 May 2016 at 16:37hrs | 3236 | by Staff reporter
Umhlahlo we Sizwe sika Mthwakazi , convey with sadness the passing away executive member Pastor Mvikeli Mathema who died yesterday after a struggle with kidney failure. By the time of his death he hel...
Published: 18 Apr 2016 at 21:29hrs | 4111 | by Mkhululi Sibindi
Load More Stories