Search / Zororo-phumulani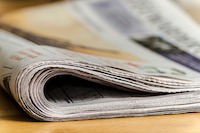 Zimbabwe Achievers International has announced that Financial Service Provider, Zororo-Phumulani (ZP) is the headline sponsor for the South African edition taking place in 2019.The company has...
Published: 11 Dec 2018 at 09:20hrs | 655 | by Tidi Kwidini
The fourth edition of Zimbabwe Achievers Awards South Africa (ZAA SA) is imminent and movers and shakers from both sides of the border have confirmed their attendance to the awards ceremony that will ...
Published: 06 Apr 2018 at 14:40hrs | 981 | by Tidi T C Kwidini
Hugh Masekela, the late music icon will be honoured posthumously at the South African edition of the Zimbabwe Achievers Awards (ZAA) being held in April in Sandton, Johannesburg.The award is s...
Published: 28 Mar 2018 at 11:39hrs | 315 | by Tidi Kwidini
Load More Stories