Sports / Cricket
David Coltart responds to Zimbabwe Cricket criticism
15 Nov 2015 at 08:50hrs |
Views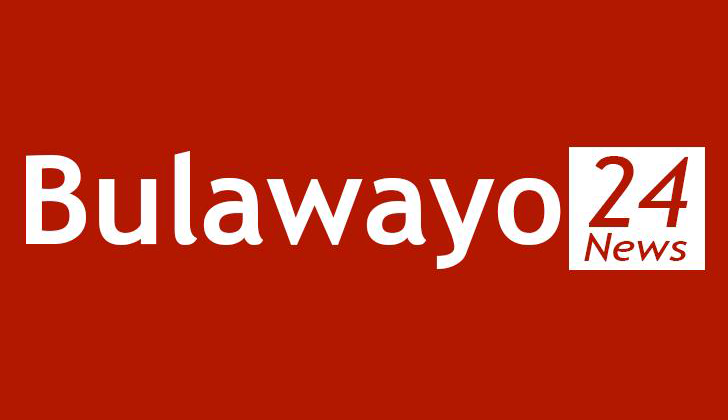 FORMER Education, Sport, Arts and Culture Minister David Coltart recently came under heavy attack from Zimbabwe Cricket after he had taken to Twitter and Facebook lambasting the Zimbabwe Cricket leadership led by Tavengwa Mukuhlani while glorifying former head of ZC Wilson Manase.
Sunday News senior sports reporter Mehluli Sibanda (MS) spoke to Coltart (DC) based on the statement released by ZC. Below are excerpts of the interview.
MS: Wilson Manase was part of the ZC board that was led by Peter Chingoka and was vice-chairman from 2011 until he took over as interim chairman from Chingoka in July last year. How can he be dissociated from the decisions made by the previous ZC board he was part of?
DC: Manase was vice-chairman in the Chingoka board and to that extent shares responsibility for the decisions it made. However, during my time as minister I always found Manase a constructive force who tried to persuade the Chingoka board to act responsibly.
MS: Manase was once your subordinate at Legal Resources Foundation, could this be the reason why you have gone all out to glorify him on social media? Manase was outvoted for the ZC chairmanship, why don't you seem to respect that and if he had done such a wonderful job during his time as interim chairman how come he could not even get onto the ZC board?
DC: Manase was never my subordinate in the LRF. He was director of the Harare Legal Projects Centre when I was director of the Bulawayo Legal Projects Centre. He later became national director of the mother body the Legal Resources Foundation. I have no idea how Manase lost the vote. From an objective outsiders position it seemed to me that he had done a good job in turning Zimbabwe Cricket around so I was surprised that he lost. I am afraid that the new Zimbabwe Cricket constitution can hardly be viewed as the epitome of democracy. Ever since it was changed by Chingoka's board it has generally prevented people who enjoy the support of the players and the cricketing public from securing high office. The reality is that cricket in Zimbabwe is now controlled by a small Harare based clique who do not have the national interests of the game at heart. The fact that Bulawayo has not hosted a Test playing nation for well over a year is adequate testimony of that fact.
MS: Is there any truth in that Manase took orders from you when he took over as ZC interim chairman? Did you ever send him a lengthy e-mail with a four point plan soon after he took over from Chingoka, the action plan starting with the sacking of Stephen Mangongo as national team coach just before the World Cup?
DC: There is no truth in that allegation. Being friends we exchanged e-mails but he is his own man and at no time did I ever give orders, nor did he ever act on any other basis than what he viewed as best for cricket. I think the sacking of Mangongo was the result of the utterly disastrous tour of Bangladesh last year and growing dissension in the ranks of the players who thoroughly disliked his management style. Many national players, of all races, have confirmed that to me. Mangongo's sacking therefore had nothing to do with any views I may have had, which in any event were informed by the sentiments expressed to me by many of the players.
MS: If you were really sincere about fighting racism in cricket, how come you were silent when former national team player Mark Vermeulen called black people apes?
DC: I was not silent when Vermeulen made his disgusting remarks. My Twitter feed is ample evidence so any allegation that I was silent is an absolute falsehood.
MS: You vigorously fought against England, Australia and New Zealand coming to Zimbabwe citing human rights abuses in the country, was denying the cricket loving public in Zimbabwe watching the top cricket playing nations in itself not a human right violation on your part?
DC: Once again this is a shameful falsehood. I have never tried to persuade any of these countries not to come to or play against Zimbabwe - in fact the record shows the complete opposite. If you read Henry Olonga's book you will see that in 2003 I met with the English team to persuade them to fulfill their obligation and to come to Zimbabwe. Duncan Fletcher's autobiography I think confirms that too. If you need confirmation of this stance speak to both Olonga and Flower who were present in the meeting which took place in the Cullinan Hotel in Cape Town in February 2003. When I became minister I almost singlehandedly restored cricketing ties between Zimbabwe and England, on the one hand, and Australia, New Zealand and Ireland, on the other hand. In June 2010 I travelled to Australia and New Zealand and persuaded them to restore cricketing ties with Zimbabwe which resulted in both countries touring Zimbabwe again. In August 2010 I flew to Belfast and persuaded the Irish team to tour which they did shortly after. During the same period I met with both the Scottish and English to persuade them to come but my efforts were blocked by Whitehall.
MS: You accuse the ZC board of racism in sacking Andrew Waller as national team batting coach and post glowing batting statistics for batsmen since Waller took over but have all those statistics contributed to Zimbabwe winning matches?
DC: Sadly these statistics have not contributed towards Zimbabwe winning matches because in most of our losses, since Waller started, the side has been let down by very poor bowling performances. In fact under Waller the team has scored some of its highest totals ever which its bowlers have been unable to defend - here are a few examples:
- 277 all out against South Africa in World Cup, 286/6 against the UAE in World Cup
- 289 all out against the West Indies, 326 all out against Ireland, 287 all out against India, 334/5 v Pakistan in the first ODI, - 268/7 in the second ODI while the third ODI was disrupted by rain, 251 against India in the first ODI, 304/3 in the first ODI against New Zealand.
Match winning total of 276/6 against Pakistan in September. I would argue that Zimbabwe hasn't consistently scored better than this in a long time. But during the same period our bowling has been abysmal. It is inexplicable that Waller should be fired but the bowling coach Hondo appears to have been kept on.
MS: Do you want to be consulted by ZC when they are firing and hiring coaches?
DC: Of course not. However, I am a Zimbabwean citizen with a lifelong interest in the game and it is my right to speak out when I see the game being destroyed.
MS: Before you accuse the Mukuhlani led board of racism, are you aware of the following proposals for appointments that the same board you accuse of destroying cricket: Trevor Gripper to be on the cricket committee and he turned down the offer, Ray Price to be on the cricket committee and to be the U19 specialist bowling coach and he turned down the offer, Whitestone Primary School of Bulawayo were approached to give representation on the development committee and the offer was turned down, Ruzawi have declined to give ZC their coach for national under-13, St George's College declined for their school to serve on the development committee, Gregory Lamb was offered the appointed U-19 batting coach post and he has taken up the position.
DC: See above. I have no idea about whether what the ZC board has told you is correct or not. If it is correct then they should make this public and also explain why they have sacked Waller. I see no evidence before me which suggest that Waller was fired on the basis of cricket. It is incumbent on ZC to explain on what cricketing grounds Waller was fired.
MS: The question that still remains unanswered is in what capacity did you send that email to Wilson Manase, were you a consultant for Manase?
DC: No I was not a consultant and did not write in any formal capacity. Manase and I have been friends and colleagues for some 30 years and he wrote asking for my opinion. If you look at the e-mail published in The Herald you will see that I was responding to his request.
MS: Does it mean any ordinary Zimbabwean can write to the chairman of the ZC board and have their views actually implemented?
DC: If any person has the 30 year friendship I had I suppose so. But what is not being stated is that Manase only implemented some of my suggestions - for example he disregarded my views regarding Makoni?
MS: Did you play a part in the tour to Pakistan as well where Manase defied the Sports and Recreation Commission and Government in embarking on such a risky tour to a civil war ravaged country?
DC: No I had no role of any sort in that decision although I supported the tour.
MS: You championed the
#Bringackwilsonmanase
to
#Zimbabwe
#cricket
campaign on social media yet Manase lost an election to Tavengwa Mukuhlani so how are you going to bring back Manase to cricket and through which means?
DC: I am a citizen and it is my right to use whatever influence I have to persuade the cricketing public to support my views.
MS: If Manase was indeed the man for the job why did he lose to Mukuhlani, Manase was within while Mukuhlani was outside the ZC structures yet he lost.
DC: I have no idea but am aware that Manase was trying to deal with cricket's murky past and powerful forces were activated to make sure he was stopped in his tracks.
MS: How come you are not as vocal on other sports which are not doing well in Zimbabwe, you are only vocal about cricket yet other sports codes are going down in this country?
DC: Cricket has always been a particular passion of mine - the only other sport I have a similar interest in is golf.
MS: The looting story that was published on ZC you have not acknowledged that it was for December 2014 when Wilson Manase was ZC interim chairman?
DC: I have always acknowledged that Manase was vice-chairman when the ICC loan scandal took place but have seen no evidence that he was personally involved. As stated before I found Manase cooperative when I was minister.
Please donate!
If Bulawayo24.com has helped you, please consider
donating
a small sum to help cover the costs of bandwidth. Anything you can provide is appreciated, thanks!
Donate with PayPal
Source - sundaynews