Sports / Schools
F1 Q&A: Fernando Alonso
18 Jan 2011 at 12:42hrs |
Views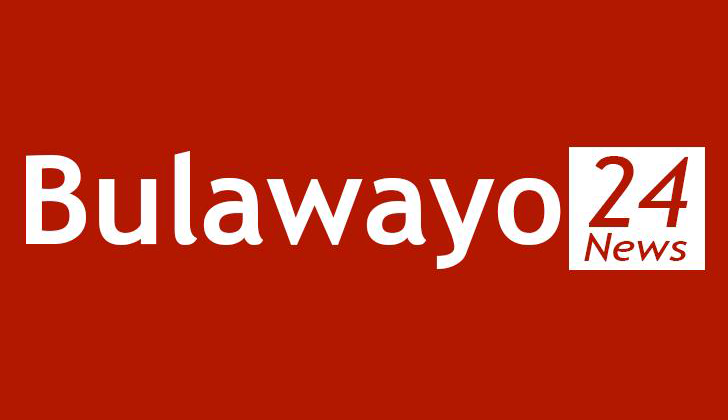 Dieter Rencken attends the 2011 Wroom conference and chats to Ferrari's Fernando Alonso on the upcoming F1 season, testing the new Pirelli tyres and his biggest rivals for 2011.
Q: How do you feel about the season ahead?
A: The last championship was quite interesting, we were able to fight for the championship until the end, and it will be nice to repeat this in 2011. We're all focused on working well, and should we have this possibility we hope to be able to grasp this possibility. And hence the goal is that of fighting for the two championships, the constructors' championship for the team and the drivers' championship on an individual basis.
Q: What do you think of the new Ferrari for this season?
A: Well not very much, because when cars are born they have all been developed by our technicians, by the designers, by the experts in aerodynamics. They work for months so as to have a competitive car. Now for sure, as against last year, I came to Ferrari on January 1st of last year, the car was ready, and we started with the tests in February. Now this year after the entire championship, with the small adjustments, within the cockpit, but also the philosophy of car development has changed during the season, my driving style is different, is that these things are going to have an impact on the car of 2011, much more so than it was for me at the start of last season.
Q: This year do you feel like a leader within the team?
A: A leader within the team, yes; the leader within the team, no.
Q: So one of the leaders, but not the leader? Are you going to have to make a further adjustment to a car that's going to be complicated to drive, or are you going to have to make some changes?
A: First, you're right – I think that the cars of next year (2011) are going to be more complex, we're going to have more things to do, and this inevitably makes you lose a bit of concentration when you drive. So we have to find a way to be able to activate all these controls on the steering wheel and, you know, become, have, develop a sort of automated, to be automatic in how we manage these controls, which have to be as simple as possible.
Q: Let's talk about Abu Dhabi. Without saying the usual 'we lose and we win together', can you tell us how it went?
A: As for Abu Dhabi, there's not much else that I can add. As you mentioned, and this is not just to say it, we win and we lose together. I think that we had an incredible comeback during the second part of the season, and then in Abu Dhabi we were unable to win the title. Surely after the race it's easy, with hindsight, to say that this strategy was better or this was worse, but we believe that the decisions that were taken at that specific moment were, for us, they were the right decisions. Then the degradation of the soft tyres, some things were some surprises, and then they went up to Lap 33, 34. But with my car there (was) something which was totally unexpected before that.
Q: Do you feel your 2010 season was successful?
A: Well, yeah, probably. Yes, because the emotions and the feelings that you have there doesn't make you think the general view of what happened or what can improve next time. You have seen, probably, to look much deeper in details, and you are better next time. But probably you ask this about Abu Dhabi?
Q: In general.
A: In general, yes. Last year, for me, was a success. Last year.
Q: You seem to be fairly enthusiastic about KERS and the movable rear wing. But don't you believe that it's possibly a bit too gimmicky, too many buttons?
A: Well, they are all ideas from the Technical Working Group, from people that have been working for the show, for the results, for the overtaking for a long time. I think they came out with this solution, which is unknown for everybody at the moment, because we never test something like that, so I think it will work. If after big research of new solutions they came out with this it is because simulations, and all the work they do, this is some positive results. So I am confident that it will work, the only difficulty, as you said, will be buttons on the steering wheel and a very short time you have to make some decisions, to react to buttons and still drive the car.
Q: Pirelli tyres – how do you think they are going to be?
A: Well, with the Pirelli tyres, I think that I can feel good, I think comfortable, so to say. We did one test, and everything went well. Surely, the tyres are different, so one has to adjust one's own driving style, you surely have to do winter tests. We are going to make tests with the new tyres as well as used tyres. We still have to test the wet tyres, that we did not try in Abu Dhabi, so some interesting test days are ahead of us. But surely the driving side is going to have to change a bit.
Q: You said recently that you considered Michael Schumacher to be your main rival in 2011… A: Yes, well the question was simple. Five world champions next year, which of them I think will be main rival, which of them I trust will be a title contender. Now in January, before I started, if I have to choose one name, I say Michael. Because he is seven-time champion, he has nothing to prove. He did a difficult season in 2010 with completely new cars, new style, new way of Formula 1, but he still, he is a champion, he cannot forget driving. He has nothing to prove. He will be always super class; if the car is right, he will be a contender that we will fear most. Q: You've now had a couple of years with no in-season testing, and we're also facing 20 races. Which do you prefer – no in-season testing and 20 races, or do you prefer more of a balance: less races, more testing?
A: I like 20 races. I like racing, I like competition, so to have more races is, I think, welcome in my case. But also I like testing, so I would like 20 races plus testing, that would be a better solution. Also because drivers now, if I was in Formula 3, or GP2, GP3, you have to arrive in F1 now, you need to win the small championship, you need to…
Q: Stefano Domenicali spoke about the difficult season for Felipe Massa, but now he's extremely motivated. What do you think about Massa's championship? A: With Felipe there has always been a very good relationship, much better than what people thought, or what people wanted to believe. We know that each one of us needs the other. Without thinking now too much, of course, we're thinking about, you know, the tests ahead of us, seven for one and eight for the other. I have to give 100% of course to help the team to develop the car, and in the days, during the days that I'm going to be behind the computer to see the results, so when I'm not going to be driving I must have the entire trust on the driver who's going to drive the car. So I have to then follow up on what other, Felipe, has done this before me, or he's going to follow up on what the team has decided, you know, after me. So this is like having only one driver, even if there are two drivers, if you want to develop the car properly. So I think that with Felipe, we can be sure that he is going to give his best, as he has always done.
Q: What do you think of the McLaren rivalry?
A: I think McLaren have two champions, this year, in 2010, both did a fantastic job. I think that the car was up and down in some parts of the season. They fight for the championship until the last moment, so they prove their strength, their quality, and their talent. For 2011, no doubt, with Red Bull and Mercedes and Ferrari, McLaren will be (a factor) and with the champions there they are very strong, as they were last year. For the rest of the grid, it is normal, so for the rest of the other ones, I think all of them – are there any other British drivers on the grid this year … no (after negative answer from floor) … all of them, they will try to win the championship. Germans, Spanish, Indians, we will see what happens. But for the McLaren guys, I see very strong again.
Source - Wheels24