#AroundZimbabwe with @Bulawayo24News - Live Update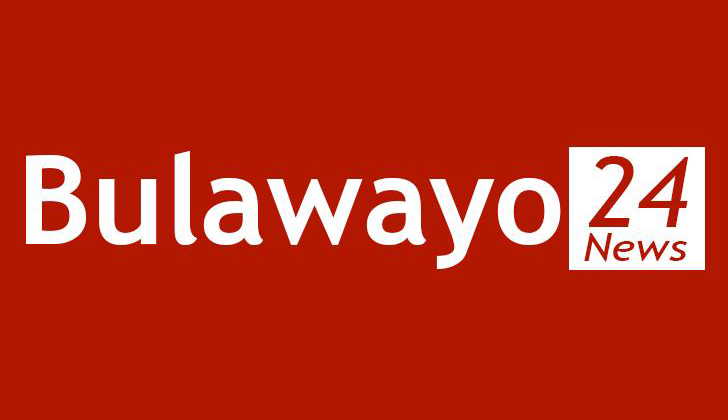 17 Sep 2016 at 06:58hrs |
Views
These are updates from around the country by civilians, if you want to take part please send your update via email or WhatsApp.

Email: editor@bulawayo24.com
WhatsApp: +447496478384
Nando's worker should tell us more

19 Feb 2017 at 10:36hrs

We can only judge if we know the history of the building. People who works there can help leading the investigation team. Someone knows the whole story. - Sikhululekile Bhoboza Sibanda

PHOTO: Bulawayo earlier today

17 Sep 2016 at 13:39hrs

Photo by Zenzele Ndebele

PHOTO: #NeraDemo in Bulawayo

17 Sep 2016 at 13:32hrs

Photo by Nkosilathi Gumede

#NeraDemo, march peaceful in Bulawayo

17 Sep 2016 at 13:29hrs

Protestors march at JM Nkomo statue

15 arrested protestors released in Gwanda

17 Sep 2016 at 13:20hrs

Police in Gwanda have released the 15 people who were arrested in Gwanda this morning at a National Electoral Reform Agenda.

Update from Chirumanzu Zibagwe constituency, Zanu-PF recruiting

17 Sep 2016 at 12:27hrs

Chirumanzu Zibagwe constituency .......Zanu pf youth officers in ward 11 in Chirumahazu...namely Murambinda ...Garikai ..where edging youth in chirumhanzu to join BorderGezi ......they went to Mvuma ZanuPf offices where they where recruited.... In each ward thy where taking 2pples with 5 olevels ...we are long in fear because these young guys are going to be used by The ruling during their campaigns next year...we witnessed what happened in 2002..and 2008...in Chirumhhanzi where these guys where used to beat up pples..........as um talking right nw these guys are nw training .......

17 Protestors arrested in Zvishavane

17 Sep 2016 at 12:08hrs

Lilian Timvios arrested together with 16 others in Zvishavane. Protestors are gathered at the police station.

Police fire live bullets at protesters in Harare - #NeraDemo

17 Sep 2016 at 11:58hrs

Police in Kuwadzana who were backed by a single cab Ford Ranger fired live ammunition on protesters. The single cab with South African No. plates was used to abduct 10 activists. Police after the abduction arrested 2 activists. 3 people armed with AK47 chased #MyZimbabwe activist Cde Dunga instructing each other to shoot him. Two of these thugs were clad in ZRP uniform whilst one of them was wearing a Tshirt.

WATCH: #NeraDemo in Bulawayo

17 Sep 2016 at 11:36hrs




Mvurwi police armed, hunt for Tonde Samhu

17 Sep 2016 at 11:14hrs

Mvurwi police armed at Omo and Salvation hunting Tonde Samhu and colleagues who is giving them anxious moments...



Support unite at the station waiting to be dispatched if the situation get touch

by Mvurwi correspondent

Former liberation fighter at the #NERADemo

17 Sep 2016 at 11:11hrs

Thandazani Mhlanga 56 a former liberation fighter at the NERA demonstration in Bulawayo today

Bulawayo cleared for #Nerademo

17 Sep 2016 at 11:03hrs

#Nerademo yet to resume in Bulawayo after Justice Nicholas Mathonsi granted them permission to march

Mudzi - #NeraDemo, 'people are being forced to close shops'

17 Sep 2016 at 10:59hrs

Here in Mudzi near Nyamapanda Border Post at Kotwa Growth Point business people are being forced to close shops fearing that the planned nationwide Demos by NERA may become violent and destroy property.

Heavily armed cops in Mvurwi, trying to stop #NeraDemo

17 Sep 2016 at 10:48hrs

Mvurwi police deployed heavily armed officers in riot gear to crush the demo but as it is now a few MDC T supporters are playing hide and seek with police with posters singing "Tiri muhondo muchengete vana," Suoguru township is in fear as it shocked with events happening.

#NERA demonstrators arrested in Gwanda

17 Sep 2016 at 10:42hrs

About twenty people have just been arrested in Gwanda at the NERA demonstration (#Nerademo) that was disturbed by about 200 heavily armed anti riot police.

Chombo vows to crush #Nerademo

17 Sep 2016 at 07:37hrs

Minister Ignatius Chombo has vowed to crush demonstrations countrywide saying police cannot stand idly and watch 'hooligans interfere with the rights of other citizens by looting property in shops.

Chiweshe going ahead with #Nerademo

17 Sep 2016 at 07:24hrs

Nera 2nd Mega demonstration

17 Sep 2016 at 07:02hrs

#NERAdemo Chitungwiza demo starting at Huruyadzo St Marys ending at Pagomba Zengeza 4. The demo is scheduled to start between 9am and 10am this morning.