News / Local
Chamisa chides CCC MPs for getting US$40 000 loans
03 Dec 2022 at 18:12hrs |
Views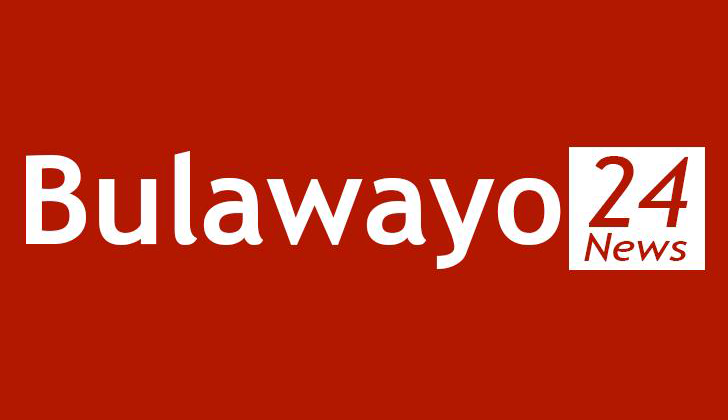 CITIZENS' Coalition for Change (CCC) leader Nelson Chamisa says the US$40 000 loans given to legislators were in fact bribes to stop the MPs from speaking out against ongoing looting.
He says action will be taken against party legislators who accepted the funds.
Speaking during a Zoom meeting organised by the party's fundraising team on Wednesday, Chamisa said he was unaware of the offer made to legislators until after they had put pen to paper.
"That takes me to the issue of the MPs. When we say citizens first and citizens at the centre, it is not just a slogan; it is not just a mantra; it is a way of doing things. Anything that does not put the citizens first will not attract an endorsement. I have already communicated to the MPs to explain, because I was not aware that they had contracted themselves into this agreement; that they had signed. In fact, they did not even indicate to me when I had a caucus meeting with them. They were supposed to come up front. They tell me that, 'no it was an event that happened after our meeting at the caucus' so we did not have an opportunity to tell them," said Chamisa.
He promised to take a tough stance against the MPs after meeting the party's chief whip, Prosper Mutseyami.
"It is a big issue on the part of the chief whip Mr Mutseyami, he has to explain. So, I have summoned him for a caucus tomorrow and we are going to read the riot act. We don't do things that way. You do not prioritise self when you are in public office. Never ever make a decision that gives yourself first advantage, before you think about the people you serve," said Chamisa.
The loans total US$14 million for all the 350 legislators.
Citizens and political analysts have criticised the opposition MPs for jumping onto the Zanu PF gravy train.
Pedzisai Ruhanya, an analyst, accused legislators of jostling for inclusion at the feeding trouugh instead of fighting the system.
"The behaviour of CCC MPs speaks clearly to what they want — not to change the system, but to join the gravy train and loot more," he tweeted.
Chamisa said the move shows lack of principle, adding that during his time MPs got residential stands, but, he declined because accepting the stand, was 'against principle'.
"We have had instances in the past and I can tell you this because it's a Zoom platform. When I was in Parliament, they gave stands to all members of Parliament. I was in the SROC (Standing Rules and Orders Committee) as the head of legal and procedural affairs. SROC is the decision-making board, the leadership body, within Parliament. I opposed it," said Chamisa.
"I was in the minority because Zanu PF supported it; Mudenda and others. But when we opposed it, I went on to say 'look I will not take this'. Forms were supposed to be filled in at CBZ, up to this day I have not taken that stand and I will not take that stand because from a position of principle, you can never be attracted to trinkets, because one way or the other it is always a danger."
Chamisa was a cabinet minister during the Government of National Unity (GNU) between 2009 and 2013.
Parliament has over the years facilitated loans for legislators. Current MPs also received vehicle loans in 2018.
The loans fall away after the completion of a term unless legislaors fail to complete their terms due to death or party recall.
In 2017, Parliament sought a stop order from the High Court to recover US$258 809 in loans tendered to MPs that had been recalled from the 8th session of Parliament before completing their terms.
According to the summons, former MP for Mwenezi East Kudakwashe Bhasikiti owed US$33 000, former Masvingo Central MP Dzikamai Mavhaire US$33 221 former Mabvuku-Tafara legislator, Moses Manyengavana US$22 384, former Mpopoma MP, Bekithemba Nyathi US$15 749), former Masvingo MP, Judith Mazhawazhi US$13 771, former Entumbane MP, Gladys Mathe US$14 064 and former Pumula South MP Albert Mhlanga US$19 988.
Chamisa said the loans are bribes to silence legislators from speaking against corruption in the government.
"Normally when they smear porridge around your mouth you will not have eaten and that is what has happened. Zanu PF people have been giving themselves a lot of money; ministers, deputy ministers. You go to the judiciary; you go to the other organs of the state; I will not mention, but, I have got all the details. You will be shocked to look at the money that they have been doling out and the trinkets that they have been giving. But to silence members of Parliament they have had to give them US$40 000 each, but it is not so much about the CCC, it's actually so much about Mr Mnangagwa trying to avert a bhora musango (internal sabotage) within Zanu PF because he feels that the MPs are going to vote for themselves, not campaign for him but campaign for mukomana (Chamisa). But, to avert that, they have had to try and oil the palms of the members of Parliament and they couldn't do it for Zanu PF only. From what I have investigated, they had to also do it for CCC," he said.
He added that the party MPs should not have taken the loans.
". . . but CCC were not supposed to drink from this poisoned chalice. They have joined the pioneer column, they have joined the gravy train and they have crossed the line.
I told them that if you don't act accordingly, you know what it means. The citizens are waiting for you and they are going to punish you and punish you heavily so that one is already catered for, I do not agree with it, I do not encourage it, I do not support it. I do not believe that people must be talking about their welfare when the nation is struggling, the way we are struggling," said Chamisa.
He added that the funds could be diverted to the health sector, which is in dire straits.
"If you take US$40 000, I went to a hospital just this week, US$40 000 will do so much just to transform the outlook of our hospitals, in terms of linen, in terms of the beds that are broken. It's a pathetic situation. The toilets are not functioning, there is nothing, not even boreholes, there is no water, but if you take US$40 000 it will do wonders just for a member of Parliament and for Parliament to then behave like it's a bank or government has turned itself into a bank that is giving loans for me (it) defeats logic," he said.
Source - thenewshawks