News / Local
Bulawayo adopts GIS to promote tourism growth
04 May 2023 at 06:08hrs |
Views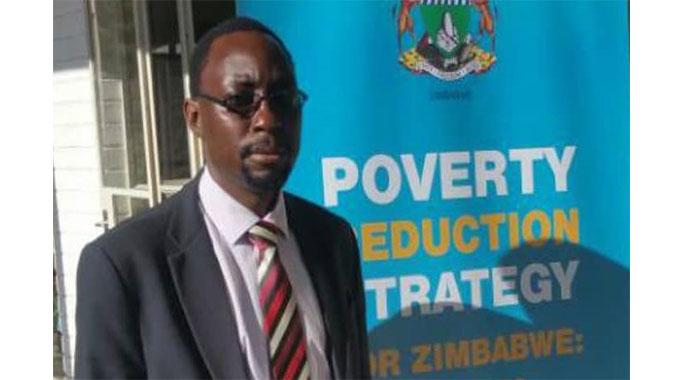 THE Bulawayo City Council (BCC) has adopted the geographic information system (GIS) to enhance connection with local hotels and heritage sites as part of innovative strategies to promote the growth of the tourism industry.
The second largest city was exhibiting the unique system at the just-ended Zimbabwe International Trade Fair (ZITF) under its rich cultural heritage and tourism package, which strongly positions Bulawayo for an exclusive tourism experience and business growth.
Bulawayo City Council's economic development officer, Mr Kholisani Moyo, said the heritage and culture value chain presents wider opportunities for growing the city's tourism earnings in a globally competitive context.
He said this year's trade fair brought a lot of excitement as individuals and companies showcased different innovations with the council also claiming its space.
"On cultural tourism, we are leveraging culture and heritage so that when someone visits Bulawayo, they are able to visit heritage sites," said Mr Moyo.
"So, we have linked hotels and heritage sites using GIS so that when you are at Holiday Inn or Selbourne, or Cresta, you should know where to find the nearest heritage site to visit."
The Bulawayo City Council was exhibiting its products and services under the theme: 'Local Innovation in a Global Economy', which was closely linked to the ZITF theme 'Transformative Innovation, Global Competitiveness'.
Mr Moyo said the use of GIS has become handy in assisting the council to monitor activities around the city through the use of drone cameras
"We are now using drones to monitor water levels in the dams, dumping, and congestion in the city, building inspections, locating outbreaks in the city, and monitoring vending activities so as to come up with policy interventions," he said.
Mr Moyo also said a lot of innovations have been initiated in the city focusing on road rehabilitation, water, and sanitation as well as energy projects.
"Looking at how we have been dealing with the aspect of potholes, street lights, and road markings, these are some of the innovations, which we have already done," he said.
"Then on water, sanitation, and hygiene, we are looking at recycling water and coming up with prepaid meters where you pay for what you have consumed.
"We are also looking into solar as we have already started it at the revenue hall and we are looking at our dams where we will put solar farms and we have already started as we have identified a company that will be doing that," said Mr Moyo.
"We are also looking at smart markets and the idea is to decongest the city and these are the things, which we have already done."
Source - The Chronicle