News / National
Police launch manhunt for daring robbers
08 Jul 2017 at 17:26hrs |
Views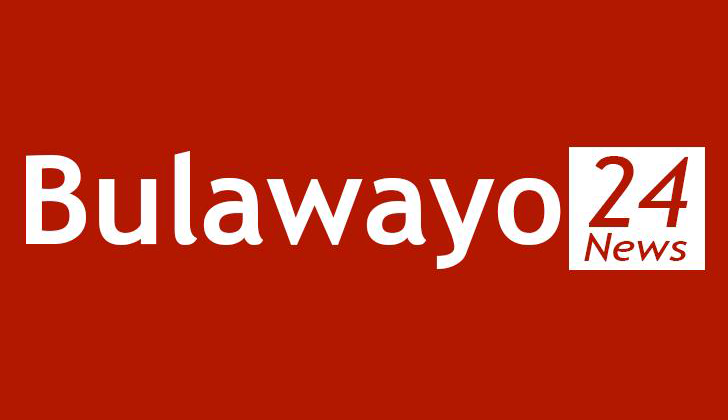 A crack police team from the Criminal Investigations Department has launched a manhunt for daring robbers who pounced on a church in one of Harare's low density suburbs, raped a woman, and got away with cash, in yet another chilling case of crime, which is spiralling out of control.
Police detectives have so far arrested two of the suspects, while the other three are on the run, with the law enforcement agency said to be appealing for any useful leads that could lead to their apprehension.
The five robbers — armed with a pick, two hammers and iron bars — raided an Apostolic Faith Mission (AFM) church in Waterfalls on August 28 last year, where they stole cash, before raping a woman and making good their escape.
Edmore Murambidzi, 23; Gift Kupa Mudamburi, 40; Alouis Nyamadzawo, 41; Munyaradzi Chikarara, 40; and Talent Madzimba are being charged with four counts of robbery.
Nyamadzawo, Chikarara and Madzimba have since fled the court's jurisdiction and police have launched a manhunt for the three, subsequent to warrants of arrest that were issued by Harare regional magistrate Lucy Mungwari.
The trio fled after successfully getting bail at the High Court, leaving Murambidzi and Mudamburi to stand trial for the four counts.
They denied the robbery charges at commencement of trial and claimed they were not at the crime scene when the offence was allegedly committed.
The complainants are-PFumai Mukodzani, 44, Fani Mereki, 40, Keith Brandon Mereki and a 29-year-old woman.
Prosecutor Ephraim Zinyandu alleged that on August 28 last year, the gang armed themselves with a pick, two hammers and iron bars before driving to AFM Church in Waterfalls, Harare.
The court heard that on arrival, Murambidzi and his accomplices confronted the security guard, Mukodzani who was sitting in a parked Toyota Coaster.
One of the accused persons struck Mukodzani with a hammer on the head demanding to know where the church safe was kept.
It was alleged that Mukodzani screamed for help but was continuously assaulted and threatened with death for making noise.
The caretaker's son, Keith Mereki, heard the noise and woke up his father Fani who was sleeping in another room but the robbers caught up with them as they forced Mukodzani into that room.
Murambidzi and his accomplices continued demanding to know the church safe's location and tore a pillow case before using it to tie Fani and Mukodzani's hands and legs.
The two were made to lie on the floor with their stomachs and Keith was forced to go around the church compound showing the robbers where other occupants resided.
The court heard that Keith was made to lie under the bed of a 29-year-old woman whom they found sleeping with her two children.
That was when other gang members broke into the church office and stole $916 from the cash box.
One of the accused persons had remained behind in the woman's house and pulled her pyjamas off before raping her.
The court heard that he only stopped raping the woman after being signalled that it was time to leave by his accomplices.
The gang reportedly loaded their loot into a Honda Aspire, which was being used to commit the offence before fleeing the scene.
Investigations were instituted, leading to Murambidzi's arrest before he implicated his co-accused persons.
Efforts to get an update from the police were futile as senior assistant commissioner Charity Charamba, was engaged in meetings. Police spokesperson, Paul Nyathi, said he could not give a response because he was out of office.
Police have since warned members of the public to be on the lookout for bandits who are wreaking havoc across the country.
As the economic situation continues to deteriorate, crime has been on an upward trajectory, with Zimbabwe's once conservative society becoming a haven for robbers.
In one of the incidents reported recently, armed robbers attacked 23 congregants after raiding their churches in Bindura and Marondera in two separate incidents and got away with $5 000 cash and other valuables.
According to a police statement issued at the time, one such case occurred on April 18, 2017 at around 0200 hours in Bindura where six unknown men attacked 13 congregants with iron bars and stole $357 and various cell phones.
On the same date, at around 10pm in Marondera, four armed robbers attacked 10 people who were at a church premises. They forced opened the pastor's door and tied up the occupants of the house.
They proceeded to blow up two safes; stole $4 160 cash; ransacked the premises and took away various cell phones.
In November 2014, three robbers broke into the Glen Norah B branch of Glad Tidings Church and stole a safe containing $30 000. They are now behind bars.
A Zaoga church in Vengere high-density suburb of Rusape lost $1 200 to five robbers the same year.
In December 2013, a robber pounced on Methodist Church members at Mupandawana Growth Point, Gutu, and relieved them of their mobile phones and cash.
The robber had sneaked into the church through a broken window.
Source - dailynews