News / National
Zimbabwean maths teacher shines in SA
10 Mar 2018 at 09:23hrs |
Views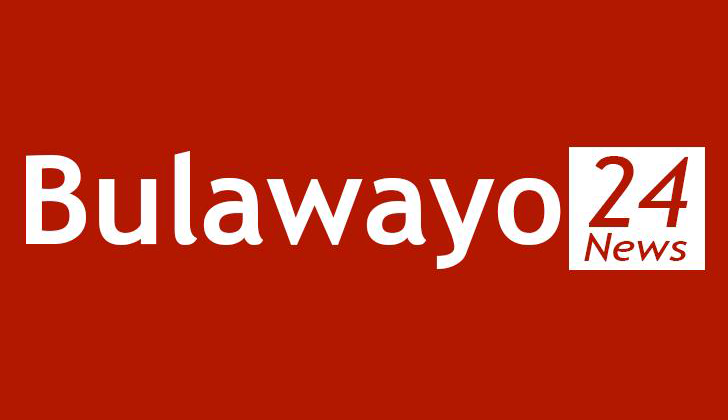 A Zimbabwean teacher, Mishael Tafadzwa Matonhodze has won South Africa's top teaching prize for excellence in Mathematics and Science, an achievement that vindicates Zimbabwe's long-standing milestones in the education sector, which has seen it maintaining pole position on literacy levels in Africa.
Mathematics and Science teaching is a male-dominated sector, but Zimbabwe has made great strides to enhance important processes and proficiencies among its female students.
This has helped a number of women to take up Maths and Science subjects, something which has enhanced perseverance, reasoning and modelling, all critical to the development of female students.
Investment in social services such as education since 1980 has not gone to waste. It has paid dividends for the country.
The winning by South Africa-based Zimbabwean teacher Matonhodze is clear testimony of the prowess of the country's education system.
For Matonhodze, it pays to be good at Maths!
Matonhodze, a Witbank High School teacher, scooped the National Teaching Award for Excellence in Teaching Mathematics at an awards ceremony that was held at Sandton Convention Centre in Johannesburg recently.
She walked away with a cash prize of R5 000, a certificate, trophy, home office solution which included a laptop, printer, projector and furniture.
She also won a 9.6 inch tablet, a Vodacom smartphone (N8), an airtime voucher to the value of R220 and a Renault Kwid car.
All this was courtesy of her own innovative methods of teaching Maths which has helped to motivate more girls to love the subject.
However, when she was still studying back home in the past, teaching was not one of her dream careers.
After studying a BSc degree with an initial dream of becoming a doctor, the dream took a turn in a different direction when she realised she could not bear the look of ill patients.
"When I was younger I wanted to become a doctor, but I then registered for a BSc instead as an undergraduate with the intention of doing medicine as a second degree . . . but all that changed along the way after 'trying out' teaching and I found myself enjoying it," she said.
"I then decided to do PGCE instead and majored in Mathematics senior phase (GET) and Life Sciences (FET)."
Matonhodze started her teaching career in Zimbabwe before she decided to leave to teach in South Africa. She has been teaching for 11 years.
"I taught for a short time at Chirundazi Secondary School before relocating to South Africa due to a looming economic downfall in the country.
"In South Africa, I taught for a short while in Pretoria before relocating to Mpumalanga in 2013, where I have been teaching at Witbank High School since then," she said.
She is glad to have chosen teaching as a profession.
"I find teaching to be fulfilling," she said.
Her journey was, however, not a bed of roses.
"I was raised under difficult conditions by a single mother.
"Life was tough, but it was under the circumstances that I realised I had to work hard in school," she said.
Her secondary school fees was funded by the Catholic Church after they realised her potential.
She passed with flying colours, which led to more doors opening.
"I went to Loreto Secondary School for my O-Levels, where my entire school fees from Form 2 onwards was paid by the Catholic Church in recognition of all-round academic excellence as shown by my Form 1 results," she said.
"At O-Level I attained five As and five Bs and acquired a bursary from Delta Corporation as a reward and a way of supporting students from poor backgrounds."
The bursary saw her finishing high school at Sandringham High School. She then studied for BSc at the UZ and graduated with a double major in Biological Sciences and Statistics with a minor in Mathematics.
When asked how she managed to teach a subject viewed by many as difficult, Matonhodze said she had approached the subject with a positive attitude.
"I try my utmost best to bring Mathematics as a subject home to the learners and enlighten them so that they link it with their everyday lives and interactions, using examples that they can relate to and in the process making them appreciate it as an essential part of life in general, outside of the classroom and examinations," she said.
Her profession also encompasses challenges that she tackles daily.
"Sometimes making the learners understand can be difficult as they find certain concepts extremely difficult and abstract.
"The Mathematics syllabus is also very long and so the more time one spends explaining, the more behind one falls," said the Maths teacher.
"So ultimately I always have to compensate and give extra classes to catch up with the syllabus and at times separate extra classes for those learners that grasp concepts a lot slower than others."
Matonhodze said the subject requires a positive attitude from both teachers and learners.
"My advice to upcoming teachers is that you have made the right decision, run with it.
"Take with you the right attitude and humanity because you have influence. Be disciplined to lay your expectations to learners, but be humble enough to engage with them on a personal level so that they may open up to you and you may better help them," she said.
She also said teachers need to make Maths interesting to their students.
"I have a deep belief that we should make Mathematics interesting to students," she said.
"We must make sure that our students are not only capable of complex mathematical thinking, but that this process is inherently satisfying for them as well.
"Given the opportunity to solve problems in their own way, make connections, find patterns, and discuss their thinking, children will develop a lifelong passion for and ability in Mathematics."
For Matonhodze the journey does not end here. This is just the beginning.
"I plan to study further and my hopes are that in the next five years I must have upgraded myself to PhD level," she said.
In Zimbabwe and in most African countries, calls are growing for initiatives to increase representation and advancement of women in academic science, technology, engineering and mathematics (STEM) careers. This is meant to help them to contribute to the development of a more diverse science and engineering workforce.
Women in various professional groupings are also seized with campaigns aimed at engaging the scientific community, the institutional and the general public to step up the pace of change for women in the sciences.
Broadly, the campaigns aim to:
Encourage girls to explore scientific career paths
Break down the barriers that prevent women scientists from pursuing long-term careers in research
Prioritise women's access to senior positions and leadership positions in the sciences
Celebrate with the general public the contribution that women scientists make to scientific progress and to society
Ensure gender equality through participation and leadership in symposiums and scientific commissions, such as conferences, committees and board meetings
Promote mentoring and networking for young scientists to enable them to plan and develop careers that meet their expectations
Zimbabwe is involved in a rigorous campaign to promote STEM, to motivate young girls and boys in high schools to pursue scientific subjects and careers.
And Matonhodze's achievements illustrate that women, too, can excel in Mathematics and Science through their innovative skills.
She has proven that women, with the right support and environment, can excel in male-dominated fields.
Source - zimpapers