News / National
Headmaster sucked into $50 000 misappropriation whirlpool
08 Mar 2019 at 07:21hrs |
Views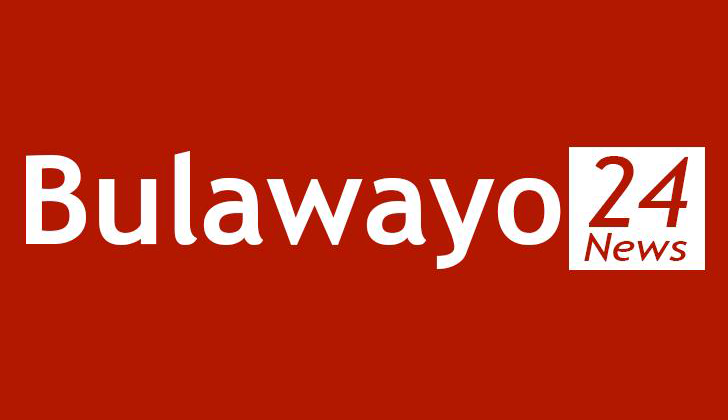 HAMILTON High School in Bulawayo has been rocked by allegations of embezzlement of funds running into thousands of dollars allegedly "masterminded" by the school's headmaster Jamani Fuyana.
The financial rot at the school was exposed following an internal audit conducted by the Ministry of Primary and Secondary Education.
The audit report which is in possession of B-Metro allegedly exposed misappropriation of more than $50 000. It also contained a litany of allegations against Fuyana by the School Development Committee (SDC).
These include abuse of the school vehicle by taking it to his rural home, plot and beerhall, improperly associating with the school tuck-shop attendant Petty Ncube, failure to account for fuel which was bought through the General Purpose Fund (GPF) and SDC for the period 2015 to 2017 and flagrant disregard of procurement procedures.
Fuyana is also being accused of awarding contracts to companies that are not tax compliant and providing inconsistent financial statements.
According to the report the headmaster also couldn't account for SDC funds in excess of $4 200, which had been deposited by the Islamic community into the School Services Fund as payment for the pupils at the school.
The matter of the "missing" $4 200 was reported to the police and is being investigated under case number CR106/ 12 /18.
Bulawayo acting provincial education director (PED) Mrs Olicah Kaira confirmed reports of the alleged misappropriation of funds at the school saying investigations were in progress.
In a letter titled: Rampant and stinging corruption at Hamilton High School, written by SDC to the Ministry of Primary and Secondary Education, they indicated that they were seeking possible intervention to arrest the corruption which they said had reached "epidemic proportions".
In the damning letter they accused Fuyana of allegedly misrepresenting to them that Zimbabwe Schools Water and Agriculture Project (ZIMSWAP) was a mandatory Ministerial directive and all schools countrywide were supposed to implement it.
"Sometime in April 2018 during an SDC meeting and taking advantage of the fact that a new SDC committee had been elected into office and in a fraudulent manner, Fuyana misrepresented to us that ZIMSWAP was a mandatory Ministerial directive and all schools countrywide were supposed to implement it.
"He went on to say that the ministry had already negotiated with FBC to finance the implementation of ZIMSWAP. We have also, records of communication with ZIMSWAP distancing itself from the directive and dismissing it as a mere recommendation to schools that had the capacity to do so.
"Acting on his misrepresentation, the SDC applied for a loan amounting to $20 000 at FBC which was subsequently approved. While all this was happening the SDC wasn't aware that Fuyana in November 2017 had applied to the ministry to charge a special levy of $20 per pupil for the purposes of financing ZIMSWAP. This then amounted to double dipping," the letter reads in part.
The SDC also accused Fuyana of flagrantly disregarding procurement procedures when he allegedly contracted a Harare-based company, CJ Drilling to sink a borehole at the school without going to tender.
"Upon receipt of the $20 000 loan from FBC, Mr Fuyana in a king-like manner appointed a Harare-based company CJ Drilling to sink a borehole at the school without going to tender, something he is so aware contravenes the stipulated procurement procedures and is a crime under the laws of the land.
"It is important to note that borehole sinking at that time ranged from $3 000-$7 000 at most. There were no other quotations from any other companies which were solicited or produced. It baffles the mind, why one would seek the services of a company 440km away when just around the city there are more than 10 compliant companies who could have done the job at less than 80 percent of the figure charged," queried the SDC.
They claimed the equipment was lying idle and CJ Drilling was demanding fuel and charging accommodation expenses to the school in order for them to come and render the equipment useful.
"In a clear demonstration of Mr Fuyana's appetite for disregarding regulations, he has unilaterally increased levies from $85 to $135 per pupil without authorisation from the ministry. Records in your possession will show that he wrote to your office seeking permission to increase the levies and the request was rejected because there wasn't a budget to support the increase, furthermore the parents who attended the meeting didn't constitute a quorum (Bank statements available).
"In a bid to cover up for this callous act, he has been trying to call a parents' meeting, where he intends to seek permission for a levy increase, which they are already paying unknowingly".
"We also learnt, recently with great shock, from general workers and ex-officio members that they were sent by some members of the former SDC to burn documents which belonged to the SDC, which is obviously a serious crime of spoliation of evidence, in which we suspect they were hiding truths which could one day be useful to the smooth course of justice."
Meanwhile, the audit team recommended Fuyana to be put to his defence as to why the cashbook was not balanced from the month of April 2018 to date and why he was keeping the cashbook balances from April 2017 in debit and why he was not timeously receipting direct deposits as shown by the Bank Reconciliation Statements to as much as $51 103,40, as at March 2018. Fuyana has also been asked to explain why he had not transferred the more than $28 418,20 due to the SDC account and why he advised the SDC to take a bank loan to finance the ZIMSWAP project when SDC money was being held in the GPF account.
However, Fuyana dismissed the fraud allegations saying it was impossible for him to move funds from one account to another without the authority of the SDC.
"In as much as I'm not allowed to talk to the media, I find the allegations absurd in that it's impossible for me to move school funds from a Government account into an SDC or personal account with a single signature. It takes three signatories to transfer or withdraw school funds," said Fuyana.
On allegations of improperly associating with the school tuck-shop attendant he replied: "Why don't you go and ask her, in fact she is at the tuck shop right now, talk to her and she will refute those allegations."
He insisted that his hands were clean and allegations of dipping his fingers into the cookie jar were unfounded. "The PED (Provincial Education Director Kaira) has all the documents on her desk so for people to say I embezzled school funds is just malicious when the facts are there for everyone to see. The borehole is functional so how could I have misappropriated the funds when the project was completed?" he said.
Asked why the school contracted a Harare company to drill the borehole when local firms could do the job for a lesser fee Fuyana referred B-Metro to his superiors at the ministry.
Source - bmetro