News / National
Gender activism short-changes men and boys
04 Mar 2021 at 06:21hrs |
Views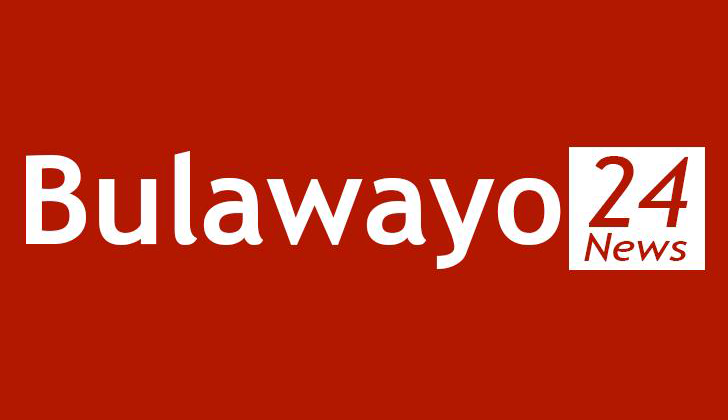 Zimbabwe, like many other countries, has been focused more on protecting the rights of women and girls compared to those of men and boys.
This has created another gender equality gap instead of creating a gender balanced society. More and more has been taken away from men and boys.
Patriarchy, which has often disadvantaged women, is deeply rooted in societies across the country, but it has also been detrimental to the welfare of men and boys suffering abuse. While patriarchy saw the empowering of men over women, in recent decades, more focus has been on empowering women.
Focus has also been on promoting the rights of women and girls and consequently neglecting, if not violating, the rights of men and boys.
In a recent incident, a woman was caught in a sexual act with a 13-year-old boy but society has not been treating the matter with the seriousness it deserves.
Instead, the matter has become a joke all over social media. The reaction and attitude towards this inhuman act against a boy child is totally the opposite of how society would have reacted had it been a girl who was violated. The incident is being referred to as sexual intercourse and not child sexual abuse.
This clearly reveals the gap that has been created between women and men in terms of preserving gender rights and human rights for all. It is a wake-up call to change the approach towards child sexual abuse.
Over decades, the world has fought to promote equality in human rights for all humans in all societies.
The Universal Declaration of Human Rights (UDHR) by the General Assembly of the United Nations (UN) in 1948 impressed on certain rights which were believed to promote freedom, justice and peace to the world. The UDHR contained Articles that specifically stated the rights which all humans needed.
The ones which related to gender matters included Article 1: Right to Equality, Article 3: Right to Life, Liberty, Personal Security, Article 5: Freedom from Torture and Degrading Treatment, Article 25: Right to Adequate Living Standard and Article 26: Right to Education. Article 5 on Freedom from Torture and Degrading Treatment which later prompted the founding of women rights instruments was further developed according to the different views around continents.
The African Charter on Human and People's Rights partly stated that 'every individual shall have the right to the respect of the dignity inherent in a human being and to the recognition of his legal status.'
The American Convention on Human Rights under Article 5 stated that 'every person has the right to have his physical, mental, and moral integrity respected. No one shall be subjected to torture or to cruel, inhuman, or degrading punishment or treatment.'
The European Convention on Human Rights said that 'no one shall be subjected to torture or to inhuman or degrading treatment or punishment.' ASEAN Human Rights Declaration said 'no person shall be subject to torture or to cruel, inhuman or degrading treatment or punishment.'
The Arab Charter on Human Rights said 'no one shall be subjected to physical or psychological torture or to cruel, degrading, humiliating or inhuman treatment. 'Each State party shall protect every individual subject to its jurisdiction from such practices and shall take effective measures to prevent them.
'The commission of, or participation in, such acts shall be regarded as crimes that are punishable by law and not subject to any statute of limitations. Each State party shall guarantee in its legal system redress for any victim of torture and the right to rehabilitation and compensation.'
This article became a guide in the development of human rights for women and girls.
For instance, at the conference held in Beijing in 1995 known as the Fourth Conference on Women Beijing Declaration, the declaration ensured the implementation of the human rights of women and the girl child as an 'alienable, integral and indivisible part of all human rights and fundamental freedoms.'
The rights included access to power, inclusion in decision-making processes, equal opportunities and access to resources, right to education and rights to sexual and reproductive health.
Today, many countries including Zimbabwe, have formed organisations which focus on implementing gender rights for women and the girl-child. The country has several organisations which protect women and girls from different violations but not an equal number of organisations specifically for men and boys.
Most organisations that do focus on men and boys are concentrated more on teaching men and boys how to protect women and girls.
They are less about addressing gender issues that affect men. The journey to creating a gender balanced society has become one sided such that women are the only beneficiaries of it. The rights of men and boys are therefore often disregarded. They encounter inhuman acts that no one pays attention to. Men have often been viewed as perpetrators of abuse when that is not always the case. Violation of human rights affects both genders.
It is appreciated that women and girls have been rescued from an obstructive society which subjected them to abuse and violence. It is also acknowledged that they are shielded from any form of violation to their rights. However, men and the boy child should not be neglected in the process of creating a balanced and peaceful society.
The idea has become more of 'fixing one while leaving the other to spoil'.
The question becomes, why not work towards promoting equal treatment for all?
Source - chroncile