News / National
'Divisions stifling Bosso's growth'
04 Jan 2022 at 05:57hrs |
Views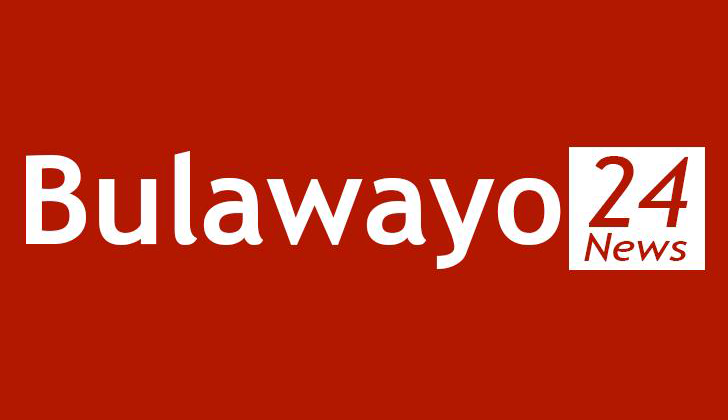 BULAWAYO Provincial Affairs and Devolution Minister Judith Ncube yesterday challenged Highlanders to unite and work for the good of the club to save the institution from collapsing.
Speaking at the late Highlanders president Ndumiso Gumede's memorial service at Amphitheatre yesterday, Minister Ncube noted that divisions were stifling growth and Highlanders as an institution has not been spared.
She said the mine given to Highlanders by President Mnangagwa is meant to ensure that the club, established by the grandsons of King Lobengula, becomes self-sufficient.
Minister Ncube showered praise on Highlanders members, who planned Gumede's 48 years of serving football party, recognising the importance played by the veteran administrator while alive.
"I couldn't see him when he was in hospital because he was on assisted ventilation and the only thing I could do was to pray for him. Later that day, I got a call from (Highlanders board chairman Luke) Mnkandla telling me about the passing on of Gumede, but I found solace in the fact that someone within Highlanders had listened to God's voice telling them to celebrate Gumede while alive so that he sleeps well knowing his works are recognised.
"We've lost as Bulawayo, as Zimbabwe. I'm here standing on behalf of the President in mourning Gumede.
Everyone is speaking about his great works.
He fought a good fight, putting good systems in place, creating jobs for many people from the time he was a teacher.
I always asked myself why he was behaving like a teacher, but now I got my answer. He found ways to come up with solutions," said Ncube.
She rebuked the spirit of division, urging people to unite for the development of Bulawayo.
"Kulomoya wokungabambani, wokudiliza, kanti sizasala siyinhlekisa. What happened bantu bakithi. Mayuyu bantu bakithi.
Even other clubs, let's support them so that Highlanders doesn't travel and lose resources.
We need all these clubs and have more games in Bulawayo by supporting each other.
"I remember at Rambo's memorial service, he spoke so well and spoke about legends.
If you find yourself forgetting your kinsmen, you'll be sorry. Ibambeni iyatshelela," Ncube said.
Former Zifa vice-president and Gumede's friend Vincent Pamire recalled how he drove to Botswana to persuade the ex-Bosso chairman to take up the post of Zifa secretary-general in a bid to turn around the fortunes of Zimbabwean football.
"In 1998, we sat down as the Zifa executive after noting that our football wasn't going well.
We were on a downward spiral, like what it is now. Gumede didn't apply to be Zifa CEO, we approached him.
There are ungrateful people in football, someone beat him up and that is why he left Highlanders.
He was in Botswana and I met him at Palm Hotel. He had to relocate to Harare, fortunately, Zifa had a house but now it is not there.
"Gumz had lots of experience, he understood that football is team work, you don't play alone.
I knew Gumede's strength and used that. When we improved football, many people came in to claim the glory.
People who taint our football are politicians and some worked with Gumede at Highfield Secondary.
May their souls rest in peace. Politics hurt us (football), don't trust politicians in sports, they started using us as their scapegoats.
"We never told coaches who to select. Players were drawn from the north and south.
If players from the south dominated, they felt it was favouritism.
We (Pamire and Gumede) got threats and we had to go. When I left, I knew he was left exposed," said Pamire.
He also spoke about the close relationship he had with Gumede's family and vice-versa and reminisced on the good times they had with Gumede.
"There was a time when I fell ill and Gumede came to my house and drove me to South Africa for treatment.
He stayed with me there till I got well. He was a true friend and a brother," said Pamire.
Ex-Highlanders' chairman Roger Muhlwa said his relationship with Gumede started in 1968 when the former was in Form 4 pupil at Inyathi, while Gumede was a student teacher.
It was in 1970 when Gumede welcomed Muhlwa to his home in Harare after the former got a job at NRZ.
Muhlwa marvelled at how Gumede turned arguments into discussions so that there's an exchange of ideas.
"Gumede would not argue, but turn that into a discussion. When he accidentally became chairman of Highlanders, he called all his friends and said we must contribute money. He created a special membership where some paid more than others.
He was a mentor and gave valuable advise even when he was at Zifa.
"When I was chairman, there was a time I wanted to quit, but he called to say, don't do that, hang on, you are doing great.
We then sold a number of players who were problematic to raise funds for Highlanders and when Zifa came to
demand their percentage, Gumede had armed me with a certain statute in the Zifa constitution and we saved every cent," said Muhlwa.
PSL chief executive officer Kennedy Ndebele said Gumede was a great servant to the game and his contributions are invaluable.
Bosso board chairman Luke Mnkandla said Gumede had been provocative on the structure of the Highlanders' membership, having noted that some were not genuine members.
"Gumz spoke about how we need to control members and get genuine people.
We lack that.
Bafundisi, there are certain preachers better than others, teachers there are some better than others, even in football, some are better and even in our administration there are some here better than others.
"Gumede was a shining star. My plea is, don't let Bosso die because Gumede is dead.
Not once did Gumede dictate which leader to follow," said Mnkandla.
Source - The Chronicle