News / National
'Zanu-PF ready for elections'
14 Mar 2022 at 05:32hrs |
Views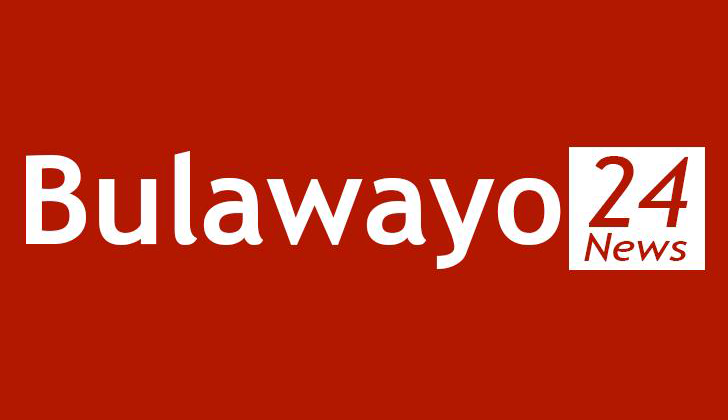 ZANU-PF is already preparing for the harmonised elections set for next year as it rallies its candidates for the by-elections to be held in the coming two weeks.
The ruling party has denounced any form of political intimidation and violence saying democracy must prevail in a peaceful environment.
The party's secretary for administration Obert Mpofu said this yesterday during a campaign for the party's National Assembly candidate Musa Ncube, who will represent the ruling party in Tsholotsho South constituency.
The rally was held in Mbambangamandla in Tsholotsho South and was attended by scores of party supporters.
The Tsholotsho South by-election was triggered by the death of Zenzo Sibanda, who was the area's MP.
Zanu-PF has said it is confident of retaining the Parliamentary seat while promising to address some of the problems affecting the community.
Mpofu said elections should not go beyond contestation of ideas and the ruling party through fulfilling some of the electoral manifesto is already preparing for the 2023 harmonised elections.
"We are always ready to contest in the elections. We have organised structures and whenever there is communication that there are elections, we activate them. There will never be a time when we are not ready to contest elections. The harmonised general elections are going to be held next year and we are ready for them," said Mpofu.
He said what the party was doing was a confirmation of its preparedness for national events such as elections.
"Right now we have our campaign teams in Binga, Victoria Falls and some of us are here. The party's leadership that is here represents all the party's districts and they are here to support the party's candidate for the March by-election. We do this in peace and unity and as such we don't expect violence and intimidation,"said Mpofu.
He said Zanu-PF wants citizens to enjoy their right to vote for candidates of their choice and was therefore against any form of violence.
"Elections should be conducted in a peaceful environment because whenever there is intimidation it's no longer politics. Citizens should be able to elect their preferred candidates without being forced to do so.
As Zanu-PF we don't wish to see intimidation and harassment of citizens and if it is happening anywhere in the country, those involved are individuals who do not represent the views of the party. The President has on several times spoken out about the need for political tolerance and we need to shun violence at all costs," he said.
Mpofu said as a party their campaigns were meant to persuade voters to vote for the ruling party and that is the only way parties can win elections.
He said Zanu-PF believes in gender equality hence its support for a female candidate.
"We are here to ask for your votes.
We salute the people of Tsholotsho for electing a female candidate to represent them. This means you trust that women can also lead. This does not mean men are failing to lead but generally women are more respectful and loving hence we wait to see the female candidate perform in this election. The
President has asked me to ask for your votes and that is what we are doing," said Mpofu.
He said Zanu-PF remains committed to solving socio-economic challenges affecting the people.
Mpofu said as a drought is threatening, President Mnangagwa is already putting in place measures to ensure people have adequate food.
He said through devolution funds and the Emergency Road Rehabilitation Programme 2 (ERRP 2), Government is committed to addressing the challenges that are faced by the citizens.
Mpofu who was responding to concerns from members of the public who said there is an urgent need to fix Bulawayo-Tsholotsho Road which has become untrafficable, said it is one of the projects that will be worked on.
The community also raised concerns about the water challenges which have become perennial in the area.
"What I can say is that you need to elect leadership that can take your issues to Parliament and Government. That is why we are here to ask for your vote.
However, I'm aware of the several programmes that the Government is working on to address your problems. We have the devolution funds which are being channelled to every province to address some of the challenges affecting communities.
Also, we have to understand that there are so many challenges that the Government is addressing hence we are calling on you to be be patient as Government addresses your challenges," said Mpofu.
Ncube commended the ruling party for supporting her candidature.
"For me the campaign has been made easier because of the support I have received from the party.
"The leadership has been very supportive. There are several issues that the public wants addressed and one of them is the issue of water. There is a serious outcry over water and as a leader I will push to solve the water problems," said Ncube
Meanwhile, about 200 members from other political parties in the district who defected to Zanu-PF were introduced during the rally.
Zanu-PF politburo member Alice Dube welcomed them to the party while she commended members of the public for the peace prevailing in Tsholotsho despite the campaigns.
"What I can say is that we have about 200 people that have joined Zanu-PF and some of them were in the party before.
This confirms that it is colder outside the party and we welcome them into the ruling party and I would want to encourage party members to accommodate them and encourage them to bring more people to join us as Zanu-PF," said Dube.
Source - The Chronicle