News / National
Huge send-off for gukurahundi linked Brig Gen Mabenge
04 Aug 2022 at 06:38hrs |
Views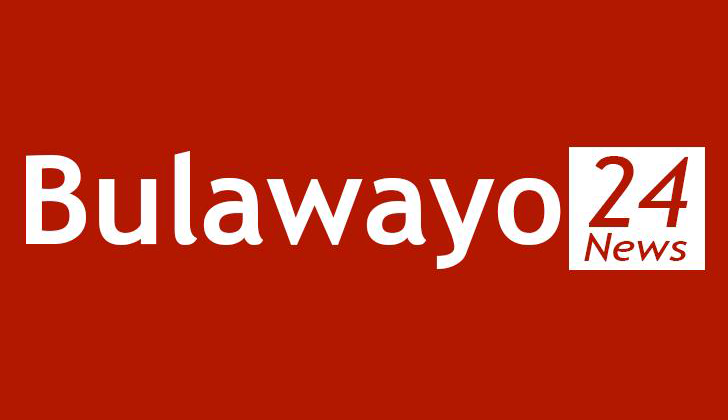 GOVERNMENT officials, services chiefs, Zanu-PF supporters and church congregants yesterday thronged the revered National Heroes Acre to pay their last respects to Brigadier General (Rtd) Benjamin Mabenge, an illustrious son of the soil who helped liberate the country.
Banners emblazoned in black and white captured the kind of the man that Brig Gen Mabenge was, with some reading: "A forthright, frank and selfless Cadre", "A gallant fighter of the liberation struggle", and "Famba Zvakanaka".
The banners were draping walls at the national shrine on a windy morning that was braved by thousands who came to bid farewell to the outstanding soldier who was interred among other luminaries buried there.
Some banners were inscribed with messages of peace like; "No to political violence".
Mbare Chimurenga Choir, Zimbabwe Chimurenga Choir, Domboramwari Revival Collection, Humbled Voices and Zimbabwe Republic Police band did justice by entertainment mourners, as well as giving a befitting send off to Brig Gen Mabenge through heartfelt songs.
At exactly 1005hrs, President Mnangagwa arrived at the shrine and the funeral procession of the poll bearers commenced.
Afterwards, President Mnangagwa was escorted to his seat where he sat flanked by his two deputies Vice President Constantino Chiwenga and Zanu-PF Vice President and Second Secretary Kembo Mohadi.
At the occasion, family representative Aleck, son to the late Brig Gen Mabenge said his father was brilliant and blessed with intelligence, bravery and courage that he displayed at a tender age.
"Benjamin Mabenge stood by his script, guided by Christian values," he said. "He always emphasized love, not love of material things, not love for self, but love for others. We knew Benjamin as Baba, the influencer of the family, unifier of the family, well known as the helper of many.
"He assisted anyone and everyone. Although the assistance sometimes would come after being lectured about 'unhu', norms, values and beliefs. He became son of the whole nation by calling."
Home Affairs and Cultural Heritage Permanent Secretary Aaron Nhepera, who shared trenches with the late Brig Gen Mabenge said they met in 1974 at a farm in Lusaka, Zambia.
"We went on to Mgagao Training Camp in Tanzania together between 1974 and 1975," he said. "I came to know (Freddy) Matanga (Brig Gen Mabenge's war name) as a very firm commander, a man of his words, a no nonsense man who really wanted things done the proper way all the time.
"He was such a brilliant commander."
Adding his voice, Zanu-PF secretary for war veterans Douglas Mahiya said Brig Gen Mabenge was a leader one would never doubt.
"The history of the country can never be complete without mentioning Mabenge, known as Freddy Matanga," he said.
"He led a contingent of 5 000 to east Africa and trained those guys to become soldiers and they were nicknamed Shongamberi meaning that it is a force that was going to push the enemy back into the barracks.
"When that 5 000 contingent of Zanla left Tanzania in the operational area, the enemy got wind of it and it is for that reason that the enemy bombed Chimoio. They thought the 5 000 strong force was at Chimoio, but Mabenge being a strategist had not brought these guys to Chimoio, but had taken them via another route.
"All the 5 000 were successfully deployed in the country. I was part of the Shongamberi group. Mabenge was with us throughout."
Mahiya said because of the leadership of Brig Gen Mabenge, freedom fighters became "committed, loyal and spirited revolutionaries".
"We are here as a nation because of the contribution of man like Mabenge. I believe Mabenge gave his own life to ensure that we get our independence," he said.
Air Force of Zimbabwe's Air Commodore Winnie Mandeya said she first met Brig Gen Mabenge in 1977 after being deployed to Gaza Province, where he was the provincial commander. Air Commodore Mandeya said Brig Gen Mabenge was not only a commander, but also a parent as he understood how to work with all ages.
She said Brig Gen Mabenge would manage to teach young soldiers how to handle themselves and the war.
Zimbabwe Prison and Correctional Services (ZPCS) Deputy Commissioner Christine Manetswa Manhivi described Brig Gen Mabenge as a principled cadre who worked hard for the country.
She said Brig Gen Mabenge was a good advisor to young people and he was also determined to go an extra mile in the service of Zimbabwe.
Source - The Herald