News / National
Zanu-PF Primaries: Remaining candidates announced
06 Apr 2023 at 06:38hrs |
Views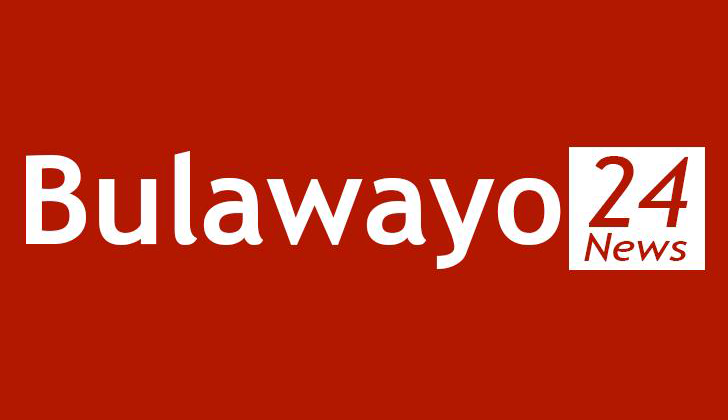 Zanu-PF has announced the final list of candidates who will represent the party in the forthcoming harmonised elections with 205 candidates cleared, and only five remaining to allow for reruns.
Reruns will be held in Mbare, Churu, Gokwe Nembudziya, Insiza South and Zvimba West constituencies at a date to be announced.
Zanu-PF held three sessions of the Politburo to consider and endorse the successful candidates who will represent the party during the harmonised elections set for this year.
Announcing the names of successful candidates in the remaining four provinces in Harare yesterday, Zanu-PF National Political Commissar Mike Bimha said there were some omissions to enable provinces to clarify certain matters.
"There were incidences where the information came a bit late, some of the information arrived while the Politburo was in session," he said.
Bimha said some of the omissions are in Makoni South were Albert Nyakuedzwa will represent the party, while Mutasa North will be represented by Obey Bvute. Misheck Mugadza will represent Mutasa South constituency.
In Mutare West Constituency, Brighton Manengureni sailed through.
On Senatorial seats, Wilson Khumbula won in Chipinge, while Josephine Gandiya will represent Makoni.
In the Women's quota, Happiness Nyakuedzwa won in Makoni.
In the Women's quota in Mashonaland East (Seke Chikomba), Tabeth Murwira sailed through.
In Goromonzi, Emely Jesaya will represent the party in the Women's quota. In Bulawayo, Judith Ncube-Mukwanda will represent Pelandaba-Tshabalala.
Matabeleland South
Beitbridge East Constituency - Albert Nguluvhe
Beitbridge West - Ndou Tusani
Bulilima constituency - Dingumuzi Phuti
Gwanda North - Lungisani Ncube
Gwanda South - Omphile Marupi
Mangwe constituency - Sindisiwe Mleya
Matobo - Edgar Moyo
Matobo-Mangwe - Soul Ncube
Insiza North - Farai Taruvinga
Umzingwane - Levi Mayihlome
Gwanda-Chitaudze - Fisani Moyo
There will be a rerun in Insiza South
Senatorial constituencies
Beitbridge - Edson Mbedzi and Tambudzani Mohadi
Bulilima - Richard Ndlovu and Ntombiyakhe Ndlovu
Gwanda - Japhet Dube and Almah Mkwebu
Insiza - Ester Nyathi and Patrick Hove
Matobo - Nicholas Nkomo
Umzingwane - Themba Mathuthu and Abigail Sipambekile Damasane
Women's quota
Beitbridge - Sibongile Chauke
Bulilima - Evelyn Ndlovu
Gwanda - Rayne Kivi
Insiza - Patricia Ndudzo
Mangwe - Elizabeth Ndiweni
Matobo - Rose Mpofu
Umzingwane - Sarah Banda
Manicaland Province
Omissions
Makoni South - Nyakuedzwa Albert
Mutasa North - Obey Bvute
Mutasa South - Misheck Mugadza
Mutare West - Manengureni Brighton
SENATE
Chipinge - Khumbula Wilson
Makoni - Gandiya Josephine
WOMEN'S QUOTA
Makoni - Nyakuedzwa Happiness
Mashonaland East Province
Omissions
WOMEN'S QUOTA
Seke-Chikomba - Tabeth Murwira
Goromonzi - Emily Jesaya
Bulawayo Province
Omissions
WOMEN'S QUOTA
Pelandaba -Tshabalala - Judith Ncube Mukwanda
MASHONALAND WEST
Mhangura - Mombeshora Douglas
Makonde - Ziyambi Simbarashe
Magunje - Madiro Supermonga
Chinhoyi - Chidzomba Thomas
Zvimba North - Marian Chombo
Zvimba East - Mukwangwariwa Francis
Chegutu West - Chigavazira Last Farai
Chegutu East - Webster Shamhu
Norton - Constance Shamhu
Kariba - Tichaona Nigel Shamhu
Kadoma Central - Daka Cosmas
Muzvezve - Haritatos Evangelis
Sanyati - Polite Kambamura
Zvimba South - Malinganisa Dexter T
Mhondoro-Mubaira - Chiwanza Chamunorwa
Mhondoro-Ngezi - Mukuhlani Tawengwa
Hurungwe East - Kangausaru Chenjerai
Hurungwe Central - Richard Ziki
Hurungwe North - Muringazuva Parks
Hurungwe West - Kambuzuma Chinjai
Kadoma Central - Daka Cosmas
Chakari - Nkani Andrew
SENATE
Zvimba - Joseph Chirongoma and Tsitsi Mugabe
Makonde - Chimombe Mike and Mupfumira Prisca
Hurungwe - Marumahoko Reuben
Kariba - Tsikalela Gumpo James and Christine Nyere
Chegutu - Christopher Mutsvangwa and Bybite Tsomondo
Kadoma - Komalala Rose and Tarusikirwa Locias
WOMENS QUOTA
Zvimba - Woshiki Margret
Makonde - Jennifer Mhlanga
Hurungwe - Nyamukurira Nyembesi
Kariba - Ruth Chari
Chegutu - Nyarai Chari
Kadoma - Abigail Gava
MASVINGO PROVINCE
Mwenezi East - Chikomo Sheila
Gutu South - Pupurai Togarepi
Masvingo South - Mupomberi Tanatswa
Bikita West - Nhatiso Makusha D
Bikita East - Zevezai Koti
Bikita South - Mutodi Energy
Mwenezi West - Priscilla Moyo
Gutu West - John Paradza …uncontested
Gutu Central - Winston Chitando
Zaka Central - Davis Marapira
Zaka North - Ophias Murambiwa
Zaka South - Chiduwa Clemence
Chivi Central - Maoneke Xavier
Chiredzi Central - Francis Moyo
Mwenezi North - Makope Master
Gutu East - Ganyiwa Benjamin
Chivi South - Maburutse Felix S
Chivi North - Mukungunugwa Godfrey
Chiredzi North - Roy Bhila
Chiredzi West - Darlington Chiwa
Chiredzi East - Mandungehama Siyaki
Chiredzi South - Joel Sithole
Masvingo Central - Edson Zvobgo Jnr
Masvingo Urban - Wellington Mahwende
Masvingo West - Ezra Chadzamira
Masvingo North - Mudhumi Bryan
SENATE
Masvingo - Sikhala Winnie and Edmore Mhere
Gutu - Lovemore Matuke
Bikita - Rungani Annah
Chiredzi - Maluleke Otilia Chitaka Roy
Chivi-Mwenezi - Muzara Cuthbert
Zaka - Mavhenyengwa Robson and Angeline Chipato
WOMEN'S QUOTA
Masvingo - Sharon Marombedze
Gutu - Simbanegavi Yeukai
Bikita - Svodai Dzika
Chiredzi - Alginia Samson
Chivi-Mwenezi - Faith Makaza
Zaka - Makomeke Alletah
MIDLANDS PROVINCE
Chirumanzu South - Babra Rwodzi
Chiwundura -Selemani Kwidhini
Gokwe Central - Masvisvi Davison
Gokwe - Kabuyuni Tshuma Spencer
Gokwe - Kana Owen Ncube
Gokwe - Mapfungautsi-Tawanda Karikoga
Gokwe Sengw - Paul Mavhima
Gokwe Sesame - Matiza Madrol
Gweru Urban - Mukwembi Alex
Kwekwe Central - Energy Ncube
Mberengwa Central - Tinashe Shumba
Mberengwa East - Tasara Hungwe
Mberengwa West - Tafanana Zhou
Mbizo - Vongaishe Mupereri
Mkoba North - William Gondi
Mkoba South - Wellington Magura
Redcliff - July Moyo
Shurugwi South - Wilson Mhuri
Shurugwi North - Joseph Mupasi
Silobela - John Nyevera
Zvishavane - Ngezi Jaravaza Meki
Zhombe - Samambwa Edmore
Vungu - Brown Ndhlovhu
Zvishavane Runde - Freddy Moyo
Chirumanzu Zibagwe - Chokururama Jacob
Gokwe Chireya - Torerai Moyo
Gokwe Gumunyu - Stephen Ngwenya
SENATE
Gweru-Chirumanzu - Tsitsi Muzenda and Fredrick Shava
Gokwe South - Makweya Miriam and Chiherenge Edson
Gokwe North - Maybe Mbowa and Mavokorasha Jephias
Shurugwi - Francis Nhema
Mberengwa - Joram Gumbo
Kwekwe - Daniel Ncube
WOMEN'S QUOTA
Chirumanzu-Gweru - Violet Nhari
Gokwe South - Rugare Dziva
Gokwe North - Ntombeni Sphiwe
Shurugwi-Zvishavane - Masango Dorcas
Mberengwa - Tsitsi Zhou
Kwekwe - Zhou Perseverance
Source - The Herald