News / National
U.S. instructed to lift 'antiquated' sanctions against Mnangagwa
25 Apr 2023 at 07:03hrs |
Views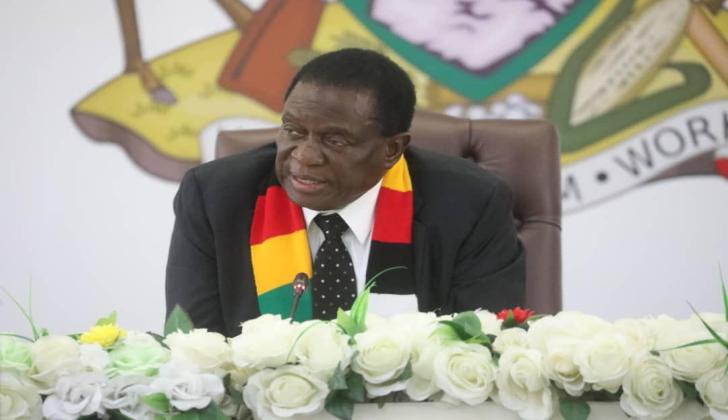 Entrepreneur from the United States (US), Glenn Jakins, claims that it is critical to relax sanctions in order to give President Emmerson Mnangagwa's administration a chance and allow for access to Zimbabwe's lithium potential.
Zimbabwe ranks sixth internationally and has the greatest lithium reserve in Africa. There are signs that the "white gold" could be used to circumvent sanctions against the nation.
Trade between Zimbabwe and the US is still restricted, though, as a result of economic sanctions, which Harare authorities continue to blame for unjustly slowing down economic growth.
The renewable energy specialist questioned the justification for maintaining the sanctions in place even if they have not achieved their intended goal in a recent opinion piece for The Geopolitics publication.
Jakins claimed that the tense relations between the US and Zimbabwe were started by the late former president Robert Mugabe, who was driven from office in 2017 and later died.
"To watch the 2018 elections, the European Union was requested to send an election observation mission.
"The Zimbabwean government proposed a scheme in 2020 to make amends for the 2001 land expropriation of farmers.
"The new administration is far from ideal, and many more adjustments are required for Zimbabwe to achieve true democracy and economic stability. Despite this, advancements are being made. What 20 years of sanctions could not, the new government has begun to do, he claimed.
Jakins further cautioned against sticking to a strict line against Mnangagwa, saying that doing so would just create a void that rivals like China, Russia, and other Eastern European countries would take advantage of.
He emphasized that the future is rapidly approaching and that if the US is serious about leading the transition to renewable energy, they will need more access to lithium, which will require them to strengthen their ties with Zimbabwe in order for their companies to invest in mines and refineries.
"Sanctions have failed. Instead of stalling the economy of Zimbabwe by refusing to do business, it is time to try investing in both the people and the resources found there.
"A strong economic partnership with Zimbabwe could hold the key to both influencing the government on human rights issues and addressing the raw material demands of a new, greener global economy," he added.
Source - online