News / National
Magistrate fired in sex affair scandal
26 Apr 2023 at 20:06hrs |
Views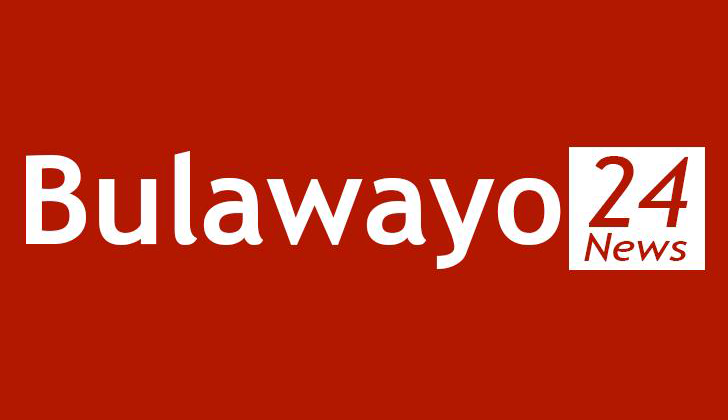 A GWANDA magistrate who reported his female boss for alleged sexual harassment was recently fired, in a toxic matter that has raised controversy.
The magistrate claims the female boss has two children with Judicial Service Commission (JSC) secretary Walter Chikwanha.
However Chikwanha has dismissed the allegations as false. The JSC also says the magistrate in question Tawanda Muchemwa, who is based in Bulawayo, has been fired for the second time for not coming to work and other unprofessional activities.
Muchemwa was recently fired together with a colleague who was a key witness in the case, which has sparked controversy. The row, which has been going on behind closed doors since 2019, has now spilled into the public domain, with allegations now circulating on social media platforms, including WhatsApp.
The NewsHawks can reveal that Muchemwa, who was once based in Gwanda, filed a complaint to the JSC on 17 January 2023 against her superior and provincial head-in-charge of Matabeleland South, Charity Maphosa. He accused her of sexual advances on him and physical harassment after spurning her.
Part of Muchemwa's letter of complaint reads: "Of late my immediate supervisor (Maphosa) has become very temperamental and she harasses me whenever an opportunity avails itself but it has not always been the case. I am going to break it down and try to show cause why we find ourselves in this unhealthy situation.
"This takes me down the memory lane i.e, back to the year 2022 . . . On two different occasions last year I spurned my immediate boss from her sexual advances. On the first occasion she called me into her office since I was using Miss L. Nyathi's office which is directly opposite hers since Miss Nyathi was on maternity leave.
"She appeared to be confused with the provisions of section 52(a Xa)- (c) of the RTA i.e. the import or mischief of the provision and l had the occasion to explain to her but she then invited me to come next to where she was seated and she pre[1]tended as if she wanted me to explain further as she was pointing and gazing at the provision, as I stood next to her and before I could even bend my back to check on the provision she then deliberately pulled up her skirt exposing her very brown to yellow thighs to me and she looked at me but I backtracked to where I was seated and stood there looking at her in utter amazement and disbelief.
"I hurriedly left her office because I did not know what she was up to. Immediately after the incident I told the H.R, one office orderly I call a sister and I shared with them that nasty and un[1]pleasant experience because as a Christian I do not subscribe to such. I also advised my wife about the incident and it came as a very big shock to her because back in 2013 and at Tredgold she is the one who solemnized our wedding.
"The second incident was when she advised me that she wanted to see me in connection with a certain fraud matter where I had advised her prior that the state was taking ages to respond to an application for discharge that had been made and filed of record by the two (2) accused persons' legal practitioner. I proceeded to her office and I knocked on her office door twice and she responded by giving me the green light to proceed into her office, when I entered her legs were on top of her table wide open . . ."
Muchemwa also wrote accusing Maphosa of trying to influence him to kill a case of fraud which involved her husband.
"Ms. C. Maphosa vigorously without luck tried to influence the outcome of the matter on sever[1]al occasions and a lot of money was involved but I turned down her offer and I ended up recusing myself for ethical and professional reasons my then immediate boss the late Mr. Masimba (Provincial Head: Matabeleland North, as it then was) had to look for an outsider to handle the matter," he wrote.
In response to the complaint, the JSC set up an investigation team to look into the matter. However, things backfired for Muchemwa instead of Maphosa.
In a letter dated 22 February 2023, JSC secretary Chikwanha wrote to Muchemwa advising him that a Disciplinary Authority which conducted investigations into the matter found out that his complaints of sexual harassment by Maphosa were false and fabricated.
Part of Chikwanha's letter reads: "The findings on the sexual harassment com[1]plaint made by yourself against the Provincial Head are that the allegations were all deliberately fabricated. It has been established that the two incidents outlined in your complaint are false allegations.
"The other complaint of improper pressure to give a favourable decision in a criminal matter, being converted to a personal driver, being sent on errands and conduct by the Provincial Head in the car of a sexual nature have not been supported by any evidence."
Chikwanha in the same letter said Muchemwa was actually the one guilty of wrongdoing emanating from failure to efficiently perform his duties.
"The failure to perform court duties is well documented in the court registers and records of proceedings, in particular it was discovered during investigations that you neglected or failed to write reasons sentence in cases under CRB GNDP33/23, GNDP34/23 and GNDP 35/23.
"You further failed to properly check the daily attendance register at the Civil Court." Chikwanha also announced that Muchemwa, who is on one-year probation, is set to lose his job because he is incompetent and his contract cannot be renewed.
"In view of the findings of this complaint, you have failed to demonstrate suitability for confirmation. By this letter, I write to advise that we intend to terminate your contract upon expiry of your probation period," he wrote. Muchemwa's colleague and magistrate Aphia Maugara, who presented written process was not fair at all because Chikwanha sired two children with Maphosa and therefore sided with her.
Chikwanha dismissed this allegation as false. Muchemwa also said that magistrate Ngoni Nd[1]una who led the disciplinary proceedings against him was unashamedly biased.
Muchemwa wrote: "It is therefore common knowledge that the Secretary (J.S.C) gave a blind eye to all my concerns, issues and queries and had to take a bullet for the mother of his children. The Secretary (JSC) conveniently selected a compromised two-man panel, more particularly Mr Nd[1]una who tried but to no avail to stop my re-appointment as alluded to in my response mentioned supra.
"It was an obvious case that his mission was to clear Ms Charity Maphosa of any wrongdoing because of the relationship that is said to exist between her and the Secretary (J.S.C) as indicated in the August 2019 dossier mentioning some of the Secretary's sexual excapades and improprieties. The way Ms Charity Maphosa is being protected is desperately embarrassing because on the 17th of March the Secretary (J.S.C) and without any little bit of shame went to suspend Ms A. Maugara, the sole bold witness, for an initial period of 3 months sim[1]ply for standing up and sticking to the truth."
"What kind of madness are we witnessing in the Judicial Service Commission (current administration)? I do not regret saying this, professionalism and integrity vanished the very day Justice Makarau left the office of the Secretary (J.S.C). Since March 2019 to date as the most victimized Magistrate alive, I have been abused by the system and subjected to the following but for no apparent reasons."
The JSC has maintained that Muchemwa has been removed for the second time in five years because he is unprofessional, does not come to work and lies a lot.
Source - thenewshawks