News / National
City man attacked by tout, run over by bus
27 Apr 2023 at 09:43hrs |
Views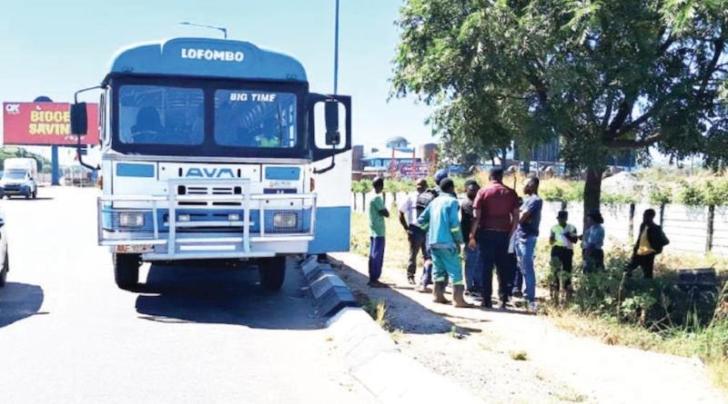 A TRAGIC incident occurred yesterday when a mechanic, Daniel Dandawa, was attacked and run over by a bus after a dispute with a tout identified only as Dread.
The incident happened on the route from Epworth to the City Centre.
Dread was said to have convinced the Lofombo bus driver, Christopher Chimonga, to take a different route.
This led to a misunderstanding with Dandawa, who is also a panel beater.
After Dandawa disembarked after the Main Sorting Office roundabout, along Glenara Road, Dread allegedly assaulted him.
Dandawa fell under the bus, which then ran over him.
Dread was arrested by the police, who arrived quickly at the scene.
The incident left many in tears.
Dread is said to have influenced Chimonga to divert from Chiremba Road into George Avenue and connect to Airport Road to get into the CBD via Seke Road.
"Dandawa shouted at me after we diverted route, saying he had told Dread that he wanted to disembark at the corner of Glenara Road and Chiremba Road," Chimonga said.
"After he disembarked, Dread threatened to deal with him.
"Abva amuti ndirikutosara newe ndokumurova chibhakera akawira pasi pebhazi.
"I did not notice that he had fallen under the bus.
"I realised that I had run over the deceased after taking off and stopped the bus," he said.
Swift action by the cops saved Dread from an angry mob baying for his blood.
They whisked him to the police base opposite the Coca-Cola intersection.
Source - H-Metro